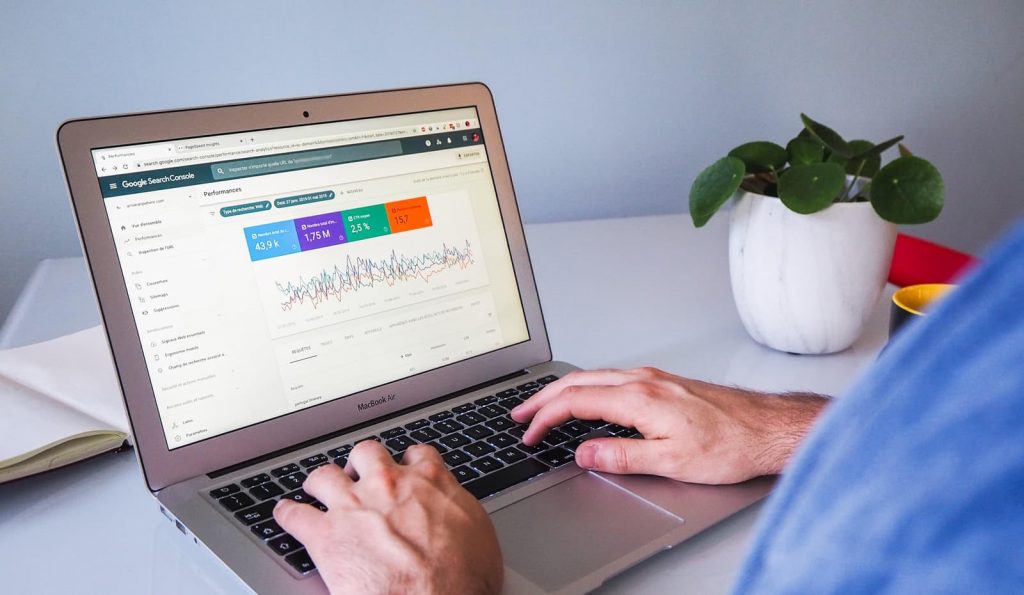 Every business wants to attract the most significant number of clients. In this increasingly competitive world, it is straightforward to lose a potential customer to a competitor. However, advertisement is costly and not always the optimal option. Marketing, then, appears as the next logical choice.
Marketing and SEO In the Digital Age
Marketing is the process of interacting and attract customers to your page and allows you to engage with them more effectively. Technology has made this easier by providing users with a search engine to ask questions about businesses. Businesses also have the option to look at what people want and create appropriate marketing strategies. Marketers noticing the increasing trend in search engine usage came up with SEO. 
SEO has become a strategy that allows merchants to communicate with targeted customers and generate more incoming and profitable traffic to their digital presence. 
Directing organic traffic to your website through SEO techniques is your best bet. While technology and search engines have made life significantly more comfortable, it has also provided the best tools and options to further streamline the process. However, this begs the question – what is SEO?
What Is SEO?
SEO stands for search engine optimization and optimizing content for a search engine search. It is essential users can find you first and right away. That would mean your website needs to rank at the top of search engine results compared to other websites. 
Generally, the ranking is done on the unpaid section of the search engine. It guarantees a surge of users and traffic directed your way. Optimizing also enables the search engines to favor your specific keywords, relevant keywords, and detailed descriptions so users may find you more quickly over a range of words. 
Types of SEO
SEO can be further classified into two broad categories:
White Hat SEO. Any tactic is white hat if it conforms to the search engine's guidelines, is not deceptive, and ensures that users will see the same content across all search engines. Also, it ensures that web pages are user-friendly, of excellent quality, and that useful content is available on these web pages. It is the best and ethical method of optimization.
Black Hat SEO. Any tactic is black hat if it deceives users by attempting false ranking improvements, redirecting users to a page not ranked by the search engine. It includes using a cloaking SEO technique that shows different results to the search engine and users. 
Other tactics include hiding text within the HTML code, repeating keywords in a meta tag called meta tag stuffing. And finally, creating low-quality, spammy webpages. It is a highly unethical way of generating traffic and not feasible in the long run. 
White Hat SEO: The Only Way Forward
It is essential to optimize your search engines for the best user interface possible using only white hat SEO techniques. At the same time, it is crucial to market your product, ensuring you mention all the relevant keywords so that users may find your website right away. Successful marketing is the key to a successful business. The only communication you have with your customer is what they can see. So, it is essential to adhere to and effectively utilize marketing tips in your sales efforts. 
Using technology to boost your user interface is a blessing of modern times. There is no need to invest in paid advertisements or other costly methods to increase market value heavily. 
Optimize for and use the search engine effectively. It is not enough to be present on the search engine list. Most of this can be accomplished for free. The best SEO techniques will drive more views and users that will be the key to generating the traffic you've been looking for. It's best now to brush up on SEO marketing tips to curve the game more in your favor. 
What Are the Best SEO Techniques I Can Apply to Generate More Traffic? 
The best SEO strategy is a complex array of many moving parts. Pay attention to the following:
Optimize for your users, not the search engine. It is best to create content that makes sense to your users by adding keywords that make sense. If you're creating content for search engines alone, there's a chance your content may not make sense and may only contain keywords.
Blog as much as you can. Blogging, especially quality, and well thought out content, will generate more traffic to your website. The more you blog, the more exposure you're giving yourself and to your audience. Avoid spamming and poorly-worded blogs as it creates more problems than good. 
Use longer keywords. Don't restrict yourself by using SEO only keywords. Get more specific with your content and use as many keywords as possible. It will make it easier for search engines and users to find you, even redirecting you towards their page.
Use meta titles. Meta titles are your way to inform search engines about your blog's description and specifies your data. There are a variety of plug-ins available that allow you to optimize traffic using them.
Keep creating quality content. Publish as often as you can with special attention given to your content; more quality content ranks favorably in search engines than poorly done content.
Use internal links. Once you have a decent amount of content up and running, it is best to link them to other content on your website. It keeps the traffic flowing and allows users to navigate through your website effectively and for longer. 
Use Social media. Social media may arguably be the best tool in this rapid tech-savvy world. It allows you to broadcast yourself as public as possible with as many users as possible. Establishing a strong social media presence only boosts traffic your way since your content may rank top in popularity. 
Use Data and metrics to optimize results. Tools like Google Analytics make it easier to track the kind of traffic you're inviting. It also helps track down the most profitable keywords and searches. It allows you to refine your content even more with these specific keywords. 
Keep your content as fresh as possible. Updating already present information is an excellent way to keep your content fresh. New content is also seen as favorable by search engines. It would most definitely bring users to your well maintained and well looked after website.
Pay for some ads. If you've been following these methods and have found a significant increase in your traffic, it may be time to pay for one or two ads. These advertisements relevant to your content allow users to be redirected and find new websites more frequently and efficiently.
Final Words
These are just a handful of tips if you're new to the website making business and are eager to immediately start and generate as many views as you possibly can. It is always important to brush up on your skills and adhere to safe and ethical or white hat SEO practices. Generating content is not enough; instead, your website design must promise both quality and quantity that would act as a good boost for you.
In the 21st century, a website works best with online marketing and strategies to ensure that the marketing tactics are fruitful even though technology has rampantly made it easier to sell. It has also drastically increased competition, making it so much easier to lose customers and users if it isn't updated regularly or maintained correctly.