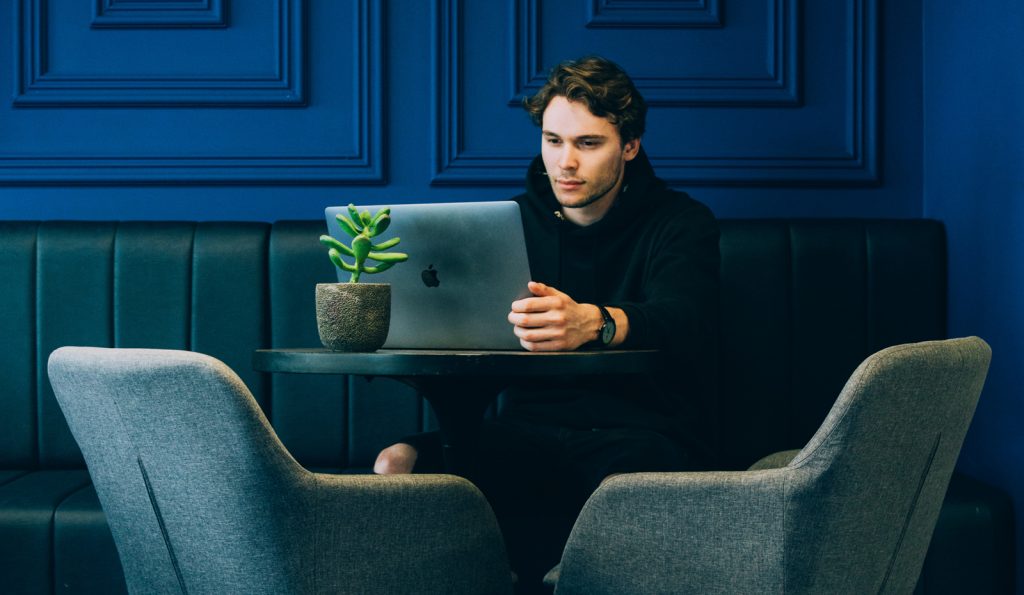 The strategies being used for SEO or search engine optimization consistently require changes and improvements. They have to be set according to the algorithms of search engine platforms that are constantly evolving. Like a house that needs renovation with time, your strategies also need to be worked upon consistently. According to Brightedge, 53.3% of website traffic comes from organic search. Your website's ranking on the search engine's result page determines the amount of customer traffic you are likely to get. 
In this article, you will explore Search Engine Optimization, what traffic means, and how you can improve your website's ranking. Here we go:
What Is SEO?
SEO stands for Search Engine Optimization. This entails that it is the process through which you make your website visible to your users across different search engine platforms. Suppose you want to introduce a product to the grocery store. In that case, you would make sure that your product is visible and in front of other products to increase a purchase's chances. SEO operates similarly. 
Search engines such as Google have bots to explore web pages. These bots essentially collect information about your website and go through all of its pages before indexing them. The index determines the order of ranking your website will get. Once it ranks your website, it posts your page accordingly on the search engine results. 
What Is Website Traffic?
Website traffic refers to the internet users who visit your website. To improve web traffic, you may employ several methods such as backlinks through blogger outreach service, social media channels, or integrating keywords to improve visibility. 
Website traffic is significant because the more often your target audience can visit your website, the more likely they are to receive your services or buy your product. Therefore, you need to strive for your website to have a high ranking. Let's bring back the product's example in a grocery store. Unless you put your product in front of the aisle for potential buyers, they will never notice it. 
Therefore, the further away your website is from the top search results, the more redundant your web page may be till it exists and provides no benefits. 
How Can I Improve My Ranking?
Now that you know the basics, you can use the following to rank better than your competitors:
1. Publish Relevant Content
If you're a business that sells shoes, your content will be all about shoes. However, ensure that you figure out how your customers may search for you. When you're able to generate content that has the integration of the most searched keywords, covers frequently asked questions, and has quality information, users will be directed towards your website. This will increase your website's traffic, and the search engines will increase your domain authority.
Note: Add both long-tail and short-tail keywords in your content while ensuring that you scatter them in multiple relevant places. The idea is that the information must flow.
2. Keep everything updated on your website and social media channels
You need to keep your customers well informed. Your users need to know that the information they're seeing is current and usable. Outdated information is redundant. 
In case search engine bots identify that your website is underperforming and lacks essential updates such as sitemaps, it may lower your website's ranking and take it away from top results. A solution to this is adding the metadata and meta title to all of your landing pages. This will enable search engines to pick up the information on your landing page when a specific service or product-related keyword is searched. Here's a brief description:
Title Metadata. It displays the title of the page on top of the website browser.
Description Metadata. To understand this type of metadata, think about a product description. You're telling the users what to expect when they go on your website shortly and concisely.
Metadata uses meta tags which makes it easier to organize and structure your information in a suitable manner. Unless you have information that is easy to scroll, users may not wish to engage with what they see. 
3. Have A Good Link-worthy Site
Your content needs to be top-notch. Content creators are all about building technical and information-rich content. This means that they need content from other websites. When your website starts getting links, this also exposes you to a broader range of users who may follow the backlink trail and increase your website's traffic. This inadvertently raises your website's ranking power. You can make your content by adding videos, images, statistics, and infographics. All of these culminate in great content. 
4. Have Alt Tags
While you're building great content, you need to make sure that all image and media files, in general, have an alt tag. This would mean that the image file should have a description. The description itself doesn't need to be necessarily long. It can be short and concise, but it also needs to have keywords relevant to your content. 
Search engine bots cannot crawl over images, and this may disadvantage your ranking position. Adding text to the images adds more to the ranking power and gives you a boost in achieving a high status. Therefore, one short trick to achieving a good ranking is ensuring that every inch of your website is optimized. 
Wrap Up
Your website needs an influx of users, and to do this, you need to make sure your web content is top-notch. Make sure your content is relevant and has the right keywords. Keep your content updated and refresh the information that is on your webpage. Add metadata tags to your content to pinpoint and direct customers to your landing pages correctly. 
When you apply these rules, you'll see other blogs reaching out to you and link you to their blogs, which improves your customer traffic. Following these methods will alongside help you get the ranking you want and ultimately help you gain popularity.