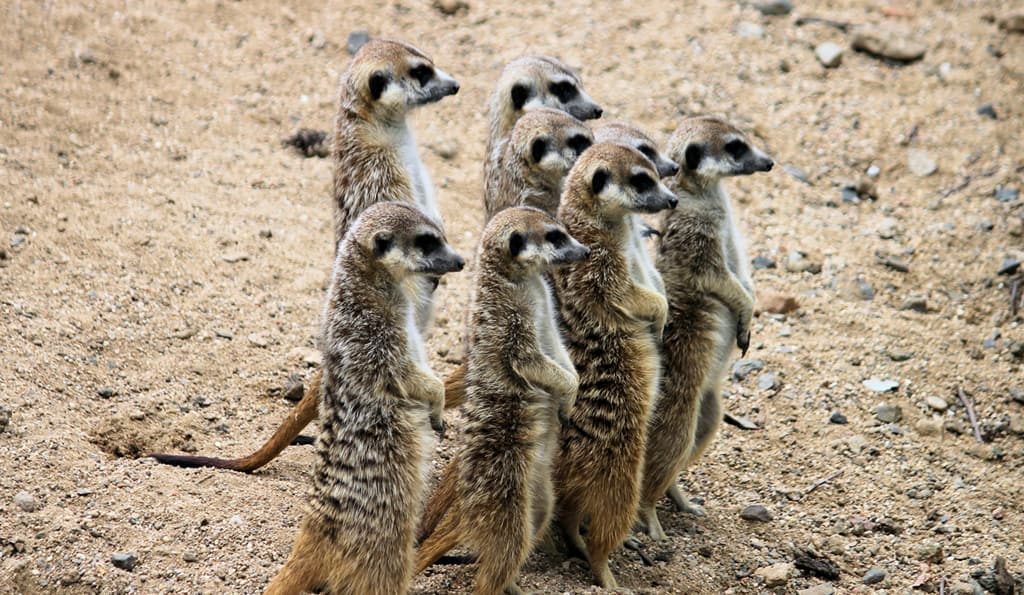 Building high-quality links to your website is HARD WORK. That's why a lot of website owners resort to shady practices to get their backlinks. Unfortunately, many of them don't understand the difference between good links and bad links. 
Good backlinks help your search engine optimization (SEO). They improve your rankings, increase PageRank, and support authority. 
Bad backlinks, on the other hand, hurt your SEO and destroy your rankings. They can seriously hurt your chances of making money online. 
So, before you start spamming the comments sections of blogs in your niche, or participating in link farms, read on to discover 5 tips on how to attract backlinks to a new blog post.
1. Publish Authoritative Content
Getting people to link back to your blog comes down to creating great content, sharing it, and engaging with your audience the right way. Creating high-quality content that resonates with your readers is THE MOST IMPORTANT aspect of the entire process.
And, as with most other things online, you get the best results when you put in consistent effort. As long as you focus on adding value to your readers, everything else will fall into place. Other bloggers will want to link to your content in their posts. But, it all starts with high-quality, authoritative content that proves you know what you're talking about. There are tons of additional benefits that come with publishing this type of content. 
For instance:
You get increased organic traffic over time. 
It also helps boost your social media presence since you have useful, value-packed content to share and drive readers back to your website. 
However, the true value comes when you can provide relevant and useful content to your potential and current buyers. 
So, rather than thinking like a robot trying to game the system, you should focus on ENGAGING and EDUCATING your audience. Ultimately this will increase your EAT (expertise, authority, trust). That's when you become a thought leader, and people start linking back to your content as a way to make their point. Preply is a great example of this concept in play.
The website publishes dozens of high-quality, authoritative articles that position them as experts in the language learning space.
In summary, here's what you should do:
Blog Regularly: The more posts you publish, the more things readers will find you for.
Share Regularly: The more you share, the more reasons readers will have to visit your site.
Be Authoritative: The more content you publish with an authoritative tone, the more other bloggers will want to link back to it.
And remember to keep your content up to date. Google LOVES fresh content, and so do other bloggers. No one wants to link to an old post that hasn't been updated in years.
And, it's worth mentioning that this tactic works ONLY if you have a well-designed website that makes it easy for readers to find what they're looking for. Luckily, there are tons of website and landing page builders that you can use to create well-structured pages and blog posts.
2. Link to Others
Linking to others is second on our list of link-building strategies that work. Most bloggers find guest blogging to be the most effective way to get backlinks. They search for top-quality blogs that accept guest posts and submit their content as a way to reach brand new audiences. 
While this is a great strategy for BUILDING backlinks, linking to others in your own blog content is a great way for ATTRACTING inbound links.
See the difference? You need to link to other blogs on your blog. Although this isn't a guarantee that you will get links from those blogs, the more you do it, the higher the chances that other bloggers in your niche will want to return the favor. This only works well if you are creating GREAT content. If you're producing low-quality content, then your chances of getting linked to are pretty slim. 
So, make linking to others a consistent part of your content creation process. After all, blogs are meant to be social tools, and blogging is a community. Also, you can't possibly cover everything about every topic on your blog. It only makes sense to leverage other high-quality resources online to improve your own blog experience. 
Your readers will get a more REWARDING experience.
Other bloggers get a nod of approval from you. 
You get to make connections and build relationships with other bloggers
In time, when they check their traffic and see that you are linking to their content – and that you are blogging about similar topics, you will get on their radar. Many of these bloggers will come to check out your blog. If you are publishing high-quality posts that fit into their own content, there's a very high likelihood that they will link to your blog post. Over time, you will build a steady stream of backlinks from other bloggers.
Here's an example of what I'm talking about: 
This site that focuses on VPNs is a great example of how to link to other blogs in the same space as a way to encourage inbound links. 
On their blog, you'll find PLENTY of articles that link out to other authoritative sites in their niche, such as ones that deal with related topics, such as:
How to browse the dark web safely
How to protect your online privacy
How to prevent online data leaks, …and so on. 
3. Create Compelling Visuals
Posts that contain eye-catching visuals tend to get shared and linked to more than ones that don't. This means that images can help you:
Grow your traffic;
Increase clicks; and 
Boost conversions. 
But even more importantly, they can enhance your ability to attract high-quality links to your blog. This works for ALL industries, and any form of visual content that you can create will help you attract tons of backlinks. 
3Wishes, a lingerie store, is an excellent example of how to use compelling visuals to attract links to your site.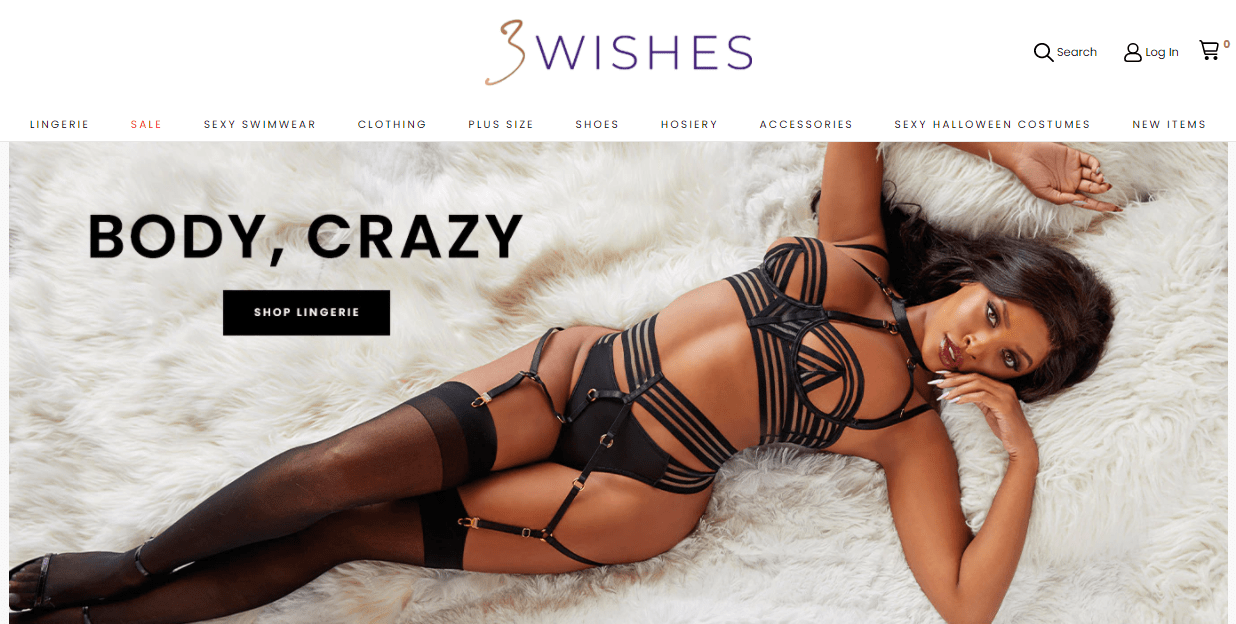 I don't know about you, but in my opinion, it doesn't get more compelling than this…
Infographics
If there's one thing people absolutely love sharing online, it's infographics. Create original infographics on your own blog, and people will link back to it as the original source. You can increase the chance of getting inbound links by sharing your design with any of the sources you cited on your infographic.  Also, make sure that the infographic embed code is easily accessible.
Not skilled in design? No problem. You can use a tool like this one to create a high-quality infographic like the one above in just a few minutes.
Images
As people are becoming more visual, images are becoming increasingly popular. 
This includes things like:
Cartoons
Content visualizations
Graphs
Charts, etc.
With the right tools, like this photo editing app, creating your own images takes very little time and effort. Other bloggers often want to skip the trouble of creating their own images, and they would rather use yours instead – provided you created high-quality graphics. Don't have the time (or the inclination) to create your own images? You can simply hire experienced professionals from a freelancing platform. 
Statistics
You can also publish original stats and data in image form as a way to attract more backlinks. Oberlo is a website that does this VERY WELL, and a lot of blogs link to statistics like the one below:
Just make sure you keep your information current as blogs like to link to fresh and new information. This tactic also works well with quotes.
Memes
Funny memes spread LIKE WILDFIRE online. You can enhance your link-building efforts by creating memes of funny inside jokes in your industry (as an example).  There's humor to be found in even the most boring topics. Just make sure that you understand your audience well so you can avoid creating memes that might be considered offensive by some.
4. Create Shareable Assets
People are always searching for content to share. Give them the opportunity to share your content by creating shareable content assets. This is one of the best SEO techniques to attract links and drive organic traffic to your site. 
Remember, the more people link to you, the more organic search traffic you get. If you already have a strong strategy for SEO in place, this will only work to STRENGTHEN your traffic generation efforts.
So, what types of shareable assets can you create? 
Videos
More and more people are watching videos rather than reading written posts. You can use this to your advantage by creating videos and embedding them in your posts. Either find topics to turn into engaging videos, or create videos that help to break down and explain some of the more complex topics already on your blog. You can use an online video maker to make the video creation and editing process easier. 
Podcasts
Podcasts are great for increasing audience interest. They allow people to listen to their favorite shows while doing other tasks, such as commuting, running, cleaning, shopping, etc. If you can create a podcast for your blog, and turn your new blog post into a podcast, this is a great way to attract quality links.
Ultimate guides
An ultimate guide is an article that covers the topic from all bases. When creating one, make sure your content is structured in a way that makes it easy for readers to navigate and consume the content. 
Also, it must be packed full of valuable, useful information and actionable advice to help readers achieve some goal.
This article on the essentials for sales management is an awesome example of an ultimate guide designed to provide readers with all the information they need on a particular subject.
Other blogs in this space are likely to link to this as a helpful resource for their own audiences.
Authority Resource Pages
Resource pages are pages that are created solely as a means to link out to other websites in your niche. An example of a resource post is this list of "27+ Web Hosting Services" from the AwesomeX blog.
Once you've curated and published such a page, you can then email each of the blogs you mentioned and let them know about your awesome new resource. It's likely that some of them will want to link to it on their own blogs. Even blogs/experts who aren't mentioned in your post will still want to link to it as it saves them the trouble of rehashing and curating the content themselves. These are just a few of the MANY content formats that are proven to attract links. 
Remember, high-quality content is the most important part of the equation. 
Use a tool like Copyleaks to help you prove originality, promote integrity, and prevent plagiarism. 
5. Create Free Tools
Want to know how to attract backlinks the easy way? Create a free tool! Free tools make for great link bait. In addition to creating your own resource lists, you can build free tools that other bloggers will be happy to include on their resource lists. The tool you create can be anything, as long as it's something that your target customers find EXTREMELY HELPFUL. 
For instance, HubSpot has a "Website Grader" tool that many agencies, partners, and bloggers link to. 
This also works for things like shareable templates and themes. In fact, any type of bookmarkable content tends to get a lot of inbound links. These are things a lot of people will find useful enough to include in their link resources (or link to them individually). Marketing software works really well, but as long as you can create a tool that makes someone's job easier, you'll have an easy time attracting high-quality links from websites in your space. This works in ANY industry. For instance, someone who owns a health website may create an app that measures the right amount of water they need to drink for their body weight. Or, Someone in the digital marketing space might create a predictive dialing tool to help marketers generate leads on autopilot. 
Conclusion
When it comes to learning how to attract backlinks, it all comes down to obtaining links in a natural, non-spammy way. By following the tips in this article, you will be able to consistently attract high-quality links from reputable websites and SKYROCKET YOUR RANKINGS. Are you using any of these strategies to attract more inbound links to your blog? Sound off in the comments!