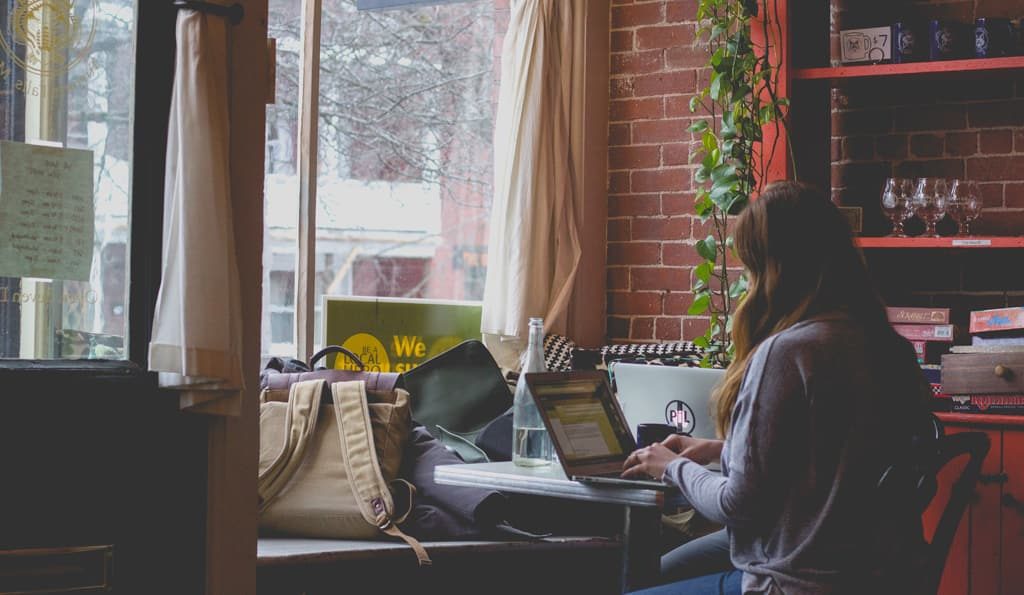 Whether you promote eCommerce products or a SaaS platform via affiliate marketing, there's no denying the efficacy of this marketing strategy. According to data, 81% of brands make good use of affiliate marketing, with 15% of total digital advertisement spending attributed to affiliate marketing in 2020.
Additional statistics indicate that well-crafted affiliate marketing content can increase revenue by up to 30%. However, it features a 0.5-1% conversion rate as of 2020. Attracting influencers and brand advocates via email is an effective strategy, given how reliant we are on email even in 2021. With that said, let's discuss some practical writing tips which will enable you to build a better email list for affiliate marketing purposes.
Perks of Building an Email List for Affiliate Marketing
With social media readily available for affiliate engagement, why should you opt for email marketing instead? Based on research, 55% of marketers reported the best ROI from email marketing, with 59% of people stating that email has affected their purchase decisions. 
Despite platforms such as Facebook and Instagram being used for direct messaging and social reach, email is still the preferred communication channel for many. By writing a solid sales pitch and using a link management tool to make your links more appealing, you can engage more affiliates than before. Thus, the benefits of building a mailing list for affiliate marketing purposes include:
Ability to manage who your affiliates are at any moment
Direct line of professional communication with affiliates and brands
Improved traffic on your website thanks to inserted links
Increased sales and revenue generation
Ability to use your mailing list for future marketing campaigns
Writing Tips to Build an Email List for Affiliate Marketing
Create a Reliable Writing Stack
Before you write any email content intended to engage affiliates to promote your products, you should choose several writing tools to use going forward. Specialized tools intended for writing emails will allow you to create much more appealing and professional sales pitches than you could otherwise. Some tools available in that regard include but are not limited to:
Beyond email writing, these tools will also allow you to write and manage content on your website and social media channels. You can order website review services that will help you rewrite the content and bring it up to speed with the latest SEO and industry trends. Don't rely solely on email services such as Gmail to write email content for affiliate marketing, and your conversion rates will reflect that effort.
Don't Oversell your Products – Be Personable and Professional
Persuading affiliate marketers to promote your products to their followers is all about convincing them that you are a legitimate, worthwhile business to work with. You won't achieve that by relying on cheap sales tactics such as all-caps lines, overreliance on exclamation points, and shock tactics akin to TV commercials. 
You should write the type of content you would be convinced by to attract people to work with you. Some things you can try out in your email writing for affiliate marketing conversion include:
Reach out to people in your niche first before expanding to related industries
Mention the affiliates you are already working with to boost your credibility
Personalize your email writing with personal pronouns, pop culture references, and your personality
Add social proof to drive your sales pitch home – testimonials, PDF eBooks, and references work well
Don't be afraid to write a deadline into the email – you don't want to wait months on end for an answer
Any affiliates who accept to work with you will naturally find their way into your affiliate marketing email list. From that point forward, any affiliate marketing campaigns you come up with should be sent to them for consideration and terms negotiation.
Periodically Check the Validity of your Emails
Once you start working with affiliate marketers, you should make sure that all the emails on your mailing list are verified and functional. You don't want one of the emails on your list to go offline suddenly and without explanation or be invalid from the start. Using a tool such as an Email List Validation to check your mailing lists periodically is a neat solution. 
You can manually write emails to your affiliates with the purpose to have them ping back to you that they are still interested in cooperating. Let's take a look at several other email writing tips which you should keep in mind when creating content for affiliate marketer engagement:
Make it easy for uninterested affiliates to unsubscribe from your emails
Send freebies and resources to your mailing list and track engagement metrics
Ask whether the marketer would need some assistance promoting your products
Space out your emails, so you don't spam your mailing list constantly
Don't settle for "good" – continuously develop your email writing approach
Avoid using email lists generated by other businesses or outright buying mailing lists, as these will often lead to poor results. You want to target people who are specifically working as influencers in your industry and are interested in working with you. The odds of you coming across them through sold mailing lists are marginal, not to mention that recipients will tag your email address as spam.
Maintaining a Healthy Email List for Affiliate Marketing (Conclusion)
Collecting contacts from willing influencers and brand ambassadors is only half of what will make your mailing list work as intended. You need to ensure that your emails have a near-100% deliverability rate (valid email addresses) and a good open rate to make it worth your while. 
This will lead to you writing email content for and working with people who are open to collaboration and affiliate marketing of your products/services. While it may take time to get there, maintaining an affiliate marketing network via email can be extremely rewarding for you and your affiliates alike.