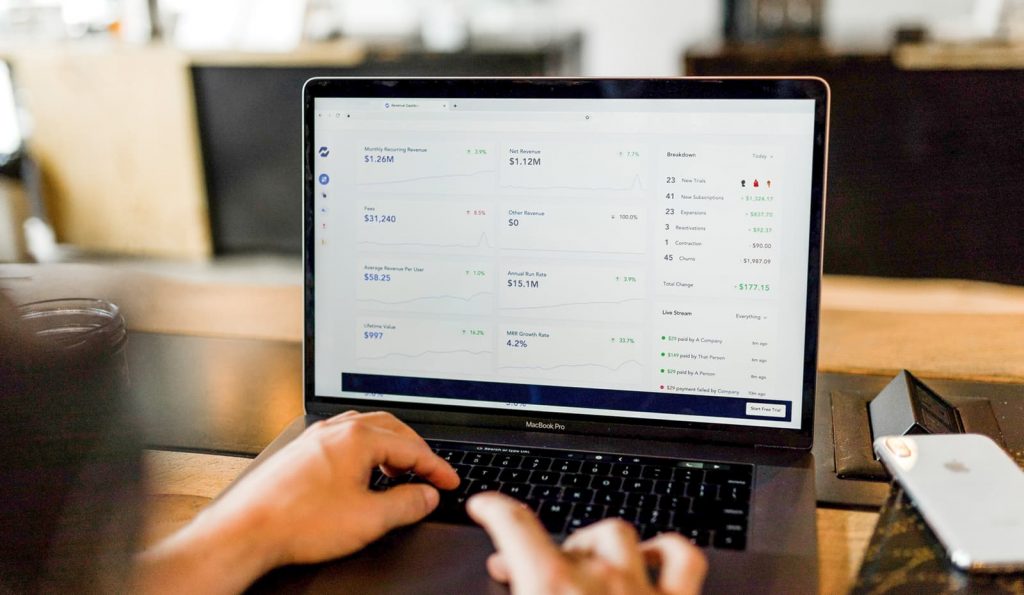 The increase in accessibility of data has brought a paradigm shift in the manner in which the users use their mobile phone. According to a survey, the new age internet user spends more than two hours each day on the social media apps. Be it Facebook, Twitter, Instagram, Snapchat, or any other social media app, the fact is that these apps consume the majority of the time of the user during the day. The increase in popularity of social media apps can prove to be a boon for the new age businesses as it gives them an opportunity to generate new leads and expand their business.
Around 46% of people use social media to express themselves and connect with their friends. This gives a massive opportunity for business to connect with their prospective customers and clients and build healthy relations with them. Apart from being a platform to increase brand awareness, social media platforms can also be used as a place where companies can show their creativity and talent. Moreover, LinkedIn and YouTube, along with the above-mentioned platforms, give a strata of choices to the business to connect with people and take the potential customers directly to their sales funnel.
So, let us find out what are the top 7 tips that will help your business to generate leads through social media platforms.
Knowing the social media channel
Make no mistake; the market is very dynamic out there. You cannot just beat around the bush without realizing what kind of social media channel you want to target. The first step is to determine your targeted audience if you want to attract good and sustainable lead on your social media account.
Do not go by the overall size of the social media platform. For example, Facebook has over 2.38 billion active monthly users, but it would be no avail for you if you're targeting B2B marketing. For this, you need to opt for LinkedIn as you will get the majority of the leads there. Businesses need to understand the fact that every social media has a different set of audience and thus requires a different lead generation strategy. Therefore, you first need to know the targeted audience according to your product and then choose the social media platform for lead generation and propel your business. Once you have found out the platform, the social media management tools will help you reach the right audience and generate excellent leads.
Optimal use of Advertising
5 Steps to Keeping Your Social Brand on Track
Using Ads may seem to be a pretty straightforward advice for a B2B marketer, but not every ad posted on social media generates the same amount of awareness. Social media advertising is one of the most advanced techniques for your business to reach your specific audience and generate leads. For instance, Facebook ads allow you to select a location to market your product so that your business will have the maximum market penetration. Along with this, advertising on a specific site will help you to attract foreign clients in a better manner.
Facebook can be extensively used in social media lead generation as it has ads specifically designed for this purpose. Moreover, LinkedIn can help in the same manner as Facebook; it automatically fills the details of the person if he/she has already an account on the social media platform. 
Importance of Quality Content
Just like the customers, content is the king on social media that will help you in generating quality leads. You need to include content that is liked by the audience, and if it is a youth-centric product, it should be according to the pop culture. Giants like Zomato and Netflix have mastered this art and have even started going hyper-local with their content approach. Social media advertising company Mad over marketing extensively uses Instagram and Twitter to comment on the social ongoing that is relevant for their targeted audience in a very witty and 'tongue in cheek' manner. This not only tickles the funny bone of the targeted audience but would also keep them on their toes in anticipation of what is to come next.
User engagement programs
Social media platforms like Facebook and Instagram give a plethora of options to the business to run several user engagement programs to increase their retention ratio. For example, if you run an offline food store and have a presence on Instagram, you can ask your followers to post a picture of their favorite cuisine they like from your restaurant, and you can give those users some reward. This will not only increase the face value for your brand but will also have a broader reach. You can generate several potential leads and have increased positive word of mouth publicity.
5 Social Media Platforms That Are An Untapped Marketing Opportunity
Make sure that whatever user engagement program you opt for, it should be visually appealing. It can be photos or a short video quiz or a dance challenge as people don't wish to indulge into something which keeps on dragging. A visually appealing thing is best suited for social media platforms as it would have a wider reach, thus doing the twin jobs of generating leads and acquiring a new user base.
Taking care of the funnels
There might be many instances when you have leads which you cannot contact or reach out to them at the same time. Thus you should make an effort to organize the companies in your sales funnel and reach out to them one by one. This may seem a tedious task, but through social media platforms, you can bifurcate the companies according to the platform they are more active on and then approach them accordingly. This process will also serve as an effective way of staying ahead of your peers and will give you high chances of converting the leads.
Using LinkedIn
5 LinkedIn Marketing Hacks that Are Working Right Now
Using LinkedIn as a social media platform for lead generation can prove to be a boon for a B2B marketer. The reason behind it is very simple. LinkedIn gives you options to find your lead according to the industry or the genre of work, which is not possible on any other social media platform. In addition to this, the platform introduced a look-alike feature this year for the advertisers so that they can meet active users. Additional filters, such as searching according to job title, makes the process of finding the right kind of people and generating leads through  Linkedin easy. 
Keeping track
It is very important to analyze and see whether the social media campaigns that you are running are reaping you productive results or not. Periodic analysis will help you find better ways to go about your work and thus create more chances of lead generation. Moreover, through analytics, you will also get to know if there is a need to change the social media platform in focus or opt for a different approach to attract potential customers and leads.
Conclusion
In today's world, you just cannot do without including social media in your business process in one form or the other. Right from creating brand awareness to increase your products following, social media platforms will be the go-to thing for you. Thus, a concrete social media strategy that can be flexible according to the needs and wants will serve as a tonic for your organization. Lead generation will be a by-product if you tend to include the steps mentioned above while designing your social media strategy.