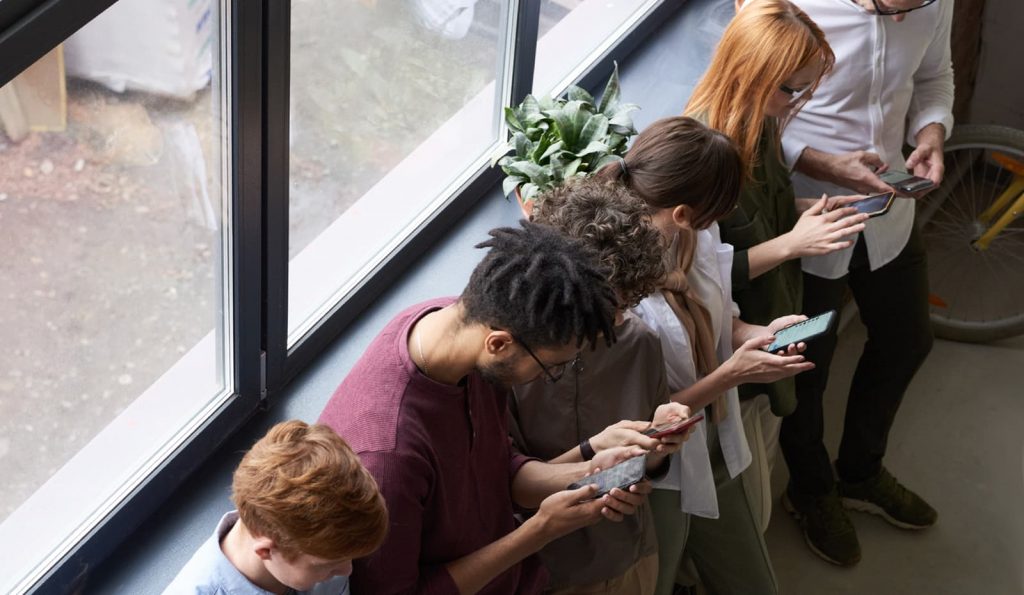 Top 15 Ways To Market Your Products On A Social Media Platform
You may be missing out on untapped marketing opportunities on amazing social platforms. Perhaps you're not aware of them, or you may simply not have tried them. 
That's why, we're writing this article to bring these amazing, early to middle stage opportunities to your awareness. Read on if you don't want to miss out on them in the new decade! 
#1: Slack, The Social Collaboration Hub
The growing popularity of slack as a social collaboration tool, both at workplaces and otherwise is no surprise. A recent CNBC news report mentioned it now has 12 million active daily users.
Clearly, Slack presents an untapped marketing opportunity for people who use the app at work or outside of work. The best part is that most people will download the Slack app on their mobile devices, so it's quite omnipresent among the devices people use. 
One great way of using Slack is to create a 'communication channel' about a specific topic. You could create a channel to talk about art, music or 3D printing, the choice is yours. People join the channel by invitation so that gives you some moderation control about who's joining. 
The best way to get people excited about your slack channel is if you're posting messages that catch their interest. For instance, if it's a channel to discuss product management, and people in the channel put up product management jobs, it could really reel more product aspirants in. 
Like most social channels, Slack makes it possible for people to tag each other so they're alerted when they're part of an important conversation. Slack alerts are nice and subtle, and not overly pervasive, so it never annoys people away. 
#2: We Chat, The Chinese Social Network 
Did you know that there are more than 1.1 Billion active monthly users on We Chat? 
It's the single largest social network of China, with the majority of users being within the 26-35 year old range. And with the possibility of China becoming the world's next big economic superpower, you simply can't overlook the importance of this marketing channel. 
Most people focus on social channels like Facebook, Twitter or LinkedIn, but the reality is that China has the world's largest population, sitting at nearly 1.4 Billion people. If that's not massive enough to catch your attention, we're not sure what would be! 
Like any social network, We Chat allows users to post photos, text, and videos. As a brand, you could use videos to get the attention of people using this network. Many non-Chinese brands have used We Chat to break into the Chinese market, and you can too. 
A skincare brand called SK-II used We Chat to create an interesting video, Meet Me Halfway, about Chinese girls who're overseas, who are forced to get married by their parents on returning to China. It raises awareness about a social issue while bringing the brand into the spotlight.
This video got nearly 75 Million views! It shows the vast potential of this marketing channel, especially if you're launching a product or service for the Chinese market. 
Other than that, We Chat allows you to do influencer marketing by reaching out to what they call "Key Opinion Leaders". It's possible for you to leverage their large social followings for building awareness about your brand. 
We Chat also has an integrated digital payment service enabling people to pay for goods and services online. So if you're an eCommerce brand, you'd be silly not to utilize this! 
You can create a social group on We Chat and get people to join by simply scanning a QR code. Just like the brand, Martell Cognac does on their webpage, as follows:
Clearly, if there's one social network you should tap into for the Chinese market, it's We Chat. 
#3: Hear Me Out, The Voice Based Social Network
Comscore estimates that in 2020, over 50% of all searches will be done by voice. This is obvious considering that the average human can speak 150 words per minute, but only type 40 words at the same time.
Given that all searches are gradually moving towards the voice, you need to pay attention to social networks that are voice enabled. And one of these is Hear Me Out, a social network built around 42 second voice recordings. 
As a business or brand, utilizing this marketing channel means that you can put your brand's voice online. Speak your values, your uniqueness, your truth and the value you're offering to the world and watch how people respond to your voice. Just by virtue of recording short, bite sized audio clips, you can raise your brand's awareness. So don't miss out! 
#4: Tik Tok, The Video Sharing Social Network
Another untapped social media platform that's growing steadily is Tik Tok! Tik Tok is all about short videos. People use their phone cameras to record a video, and share it on Tik Tok, telling small, bite sized socially shareable stories. 
Now as a brand, there are a bunch of things you can do to leverage this unknown channel to your benefit. You can: 
Create your brand's video channel and upload videos relevant to your customers. 
Utilize influencers who will share videos about you to open yourself up to a larger audience. 
Pay to advertise while videos are playing (similar to Youtube)
@willsmith

Had an idea for a Tik Tok but I decided to scrap it last minute.
Think about the types of videos you'd like to share with your audience on Tik Tok. With the majority of the user base being young, you're better off utilizing this social network for the millennial generation of users. 
#5: Pinterest Lens, The Visual Or Pictorial Social Network
Did you know that over 62% of millennials are more interested in visual search capabilities than any other new technology? 
4 Visual Search Engines That Are Taking Business To The Next Level
Clearly, a social network that uses photos and visual image search as the primary enabler is the next inevitable untapped opportunity!
Among them, Pinterest Lens is hugely popular and has been picking up pace. It's a visual search tool that allows users to take a photo of an item to find out where to buy it online, search for similar products, view pinboards of related items, and connect with other users through commenting or sharing these images. 
This social network is absolutely great for eCommerce brands wanting to showcase photos of products. So if you're a home appliances retailer, imagine if someone is searching for a juicer on this social network. You'd definitely want to connect with them by making your photos available to them through your Pin Board, and also connect with them via your comments. 
There are a ton of ways people are using Pinterest Lens to share, connect and communicate with others on the network. For instance, one pinner uses Pinterest Lens at a Grocery store to find recipes based on what's on sale. Another pinner uses it to find outfits for a date night. You can get really creative with visual social searches! 
Use a combination of the above social networks and spread your brand's voice like fire online. To know about such social media platforms before they start to really grow through network effects, keep an eye out on tech news on publications like TechCrunch, or set a Google alerts for terms like 'new social media platform' to be informed and aware of untapped marketing opportunities that can help you get the first mover advantage.