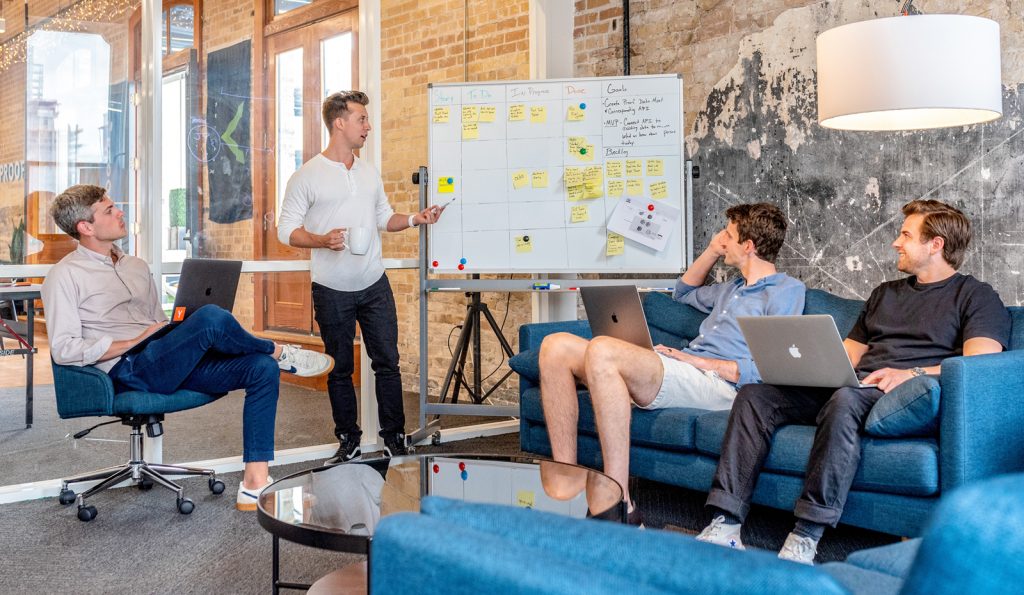 Social media is a game-changer for any business. We are living and experiencing a 4th revolution that is the digital era.
Top 7 tips that will help you to generate leads through social media
If you want to obtain a particular position and want your product should reach every doorstep, social media is inevitable. Social networks give you the chance to promote your product and service at a global level. It's up to you which platforms you opt for and generate leads. 
Let's start with Facebook and Instagram. Users widely use both platforms, and you can promote the brand at free of cost. Facebook users are 2 billion and Instagram, having 5 billion active users. That's incredible! Which means you can promote your brand to billions of people with few clicks. It would be best if you chose the matched niche. 
Social media can give wings to your product, generate sales and build a strong brand. It seems vast and lengthy, but you need to implement proper tactics and skills for that. Social media marketing can be a dynamic weapon that creates a better image, quality audience and boosts sales. So you need to plan a strategy to carry out & measure the overall result. 
What If You Have A Product But Nobody Tries To Look At You?
Using Social Media marketing, you can target enormous customers in an effective way. Social media is both cost-effective and measurable. It replaces traditional marketing methods and you can personally build a strong relationship with the consumer with fidelity.
Follow these easy tips to promote your brand at social networks and enjoy maximum ROI.  
Define your goals
Being a marketer, you can not avoid the process of goal setting. Without goal and vision, it is impossible to execute a social media strategy. Without having a goal, you can not evaluate and measure performance where you need to put efforts to continue running on this path. The goal should be SMART (specific, measurable, achievable, realistic & Time-sensitive).
As an enterprise, your aim should be to target the maximum audience and to build a secure connection and attract prospects. When you grasp this, it will be easy for you to decide the goal and will help you to create a better image in the market. 
Identify your customers
There is a well-said proverb that" the customer is king," without identifying customer's needs and choices, you can not make a brand. Defining your target audience is the most critical task; it's a primary task for your marketing plan. Customer survey will help you to target your market like relevant images, content, advertising enables you to decide your specific market. Better customer insights will give you higher conversion and ROI. 
Let's take an example of the Unacademy Learning App, an online educational platform. They don't target mass, but targeting students from Urban area, are tech-savvy and educators, which defines the market and quality customer. This study will help them to grow more, and once you are done with targeting the audience, its high time to start social media tools to reach out to the defined customers. 
Choose appropriate platforms
The right platform gives you the right audience. Choosing a suitable social media platform for your business is pivotal because it's not only about to get returns, but you have to learn where your customer spends most of the time. For instance, if you are a B2B travel portal like Make my Trip, go to LinkedIn, if you have a cosmetic business, go to Instagram. These will help you to improve customer's taste, and you can maintain consistency.  
Use branded short links
Long and clumsy URL looks dull, and we don't often click. You should not forget that link is the connection between your content & message you share. If you share long links, it will create a wrong impression, and the bounce rate will be high. But a tiny URL makes sense, and you will able to gather a maximum audience. 
Customized branded URL increase brand visibility and conversion rate. You can easily signup, share, and track your relationships with this tool. 
Evaluate detailed statistics
After implementing social media tactics, its time to evaluate the performance. It allows you to identify your audience, followers, likes, customer's interest, and so many things. Social media KPI's, the only way to track and measure the result beyond likes and comments. This could be anything like website traffic, lead generation, brand expansion. You need to prepare a proper questionnaire like:
Are you reaching the targetted audience?
Are you engaging with proper content?
How many of the customers and prospects? 
This survey and statistics will let you monitor your customer's preferences, and it determines how you can engage more with your new customers. 
Deliver quality content 
If social media is a game-changer for your business, then quality content is the one reason that can change the game overnight. Quality content attracts users and allows you to engage with more customers. 
Links and quality content brings more viewers to your website or page. Lack of original content misleads your existing customers, and it affects your inbound marketing system. Facebook, Twitter, and other social platforms are essential to generate traffic, but content should be original with proper resources to convert pros[pects into customers. If you can not create unique content for your posts, then discover other's feeds and study them, it will give you a brief idea of your field. 
Acute notifications
We don't take second to open a notification when our mobile screen blinks. Announcements are important because it utilizes the latest technology, and it increases a better user experience. These notifications typically about updates, business ideas, a new product launched, or anything. This is a one-time setting, and you can also use Hootsuite to track and manage your social media dashboard.
Woo your customers
Days are gone, where an individual's preference matters. Now it's all about to build personalized the experience of each customer and enhances productivity. Woo them with surprises, feel them special. Who does not like gift o Birthday purchases? Who does not like codes and discounts on the festive season? Or a gift wrap, which is your regular customer. This will create a strong customer relationship. 
Paid advertisement (PPC)
PPC is the fastest way to be on the top of any social network. The benefit of PPC is you can increase the visibility and generate the maximum traffic because it appears on the top. It can convert your short term goals into reality and improve the quality score. This can increase the ROI and the most preferred marketing tool to enhance the business. 
Selecting the marketing tool
Many marketing tools help you to decide each and everything from the bottom. Buffer, Hootsuite, these tools offer multiple services like you can schedule the post, connect all social media networks to one, and share it on time. Selecting a proper marketing tool will enhance the user's experience. 
Video promotion
How to Use Video to Get More Conversions
Effective video with gestures is one of the best ways to attract an audience. Once you are done with this research and the importance of video promotion, it will allow you to launch your product on them. An effective yet short video will allow you to interact with customers and your local community. 
Launch application
3.5 billion people using smartphones, and its increasing day by day. So it's inevitable to launch the application of your business; users will get to know about history, services, brochures, your vision, everything. A great mobile application will generate loyal customers.  Just a few taps on the application can give an overall idea of the nature of your business. 
Create a suitable #(Hashtags)
Hashtags are everywhere, hashtags have taken off Facebook, Instagram, and Twitter. Suitable and best hashtags boost your web presence, generate leads, and build your brand unique across the platforms. Hashtags should be short and relatively, a few words not complex sentences or phrases. 
Decide the ideal time to post content
Ideal posting time can make a significant impact on your business. If you want to announce something about your business, the perfect time should be the afternoon and between Tuesday to Friday as Monday is the hectic day so it might be possible that you won't get that much traffic. Buffer and Facebook schedule post feature allows users to share a post on time.
Lather. Rinse. Repeat.
Last but not least, after analyzing above all ways and tips, its time to repeat the same. Developing a predictable social media planning can be quite challenging but not impossible, and ideal tactics can be the key to success. It means your own social media strategy should be repeatable, profitable, and predictive. 
Wrapping it off 
Different tips and platforms apply to different people and businesses. Content is an absolute key to boost the traffic & it depends on which platform you choose. Not every company has the same plans and tactics, but trying these types of different tips will allow them to study until they find what works for their business. The future of social media marketing lies within video content and other some crucial aspects, make sure you are missing any one of them.