Wyzowl, a technology provider that creates explainer videos, surveyed over 600 marketing professionals and consumers to get some insights regarding the state of video marketing in 2019. 
3 Powerful Ways to Use Video to Build Your Brand
The study revealed that over 70% of people would rather use video over text to learn about a product or service. Additionally, 79% of people said that a brand video convinced them to buy a piece of software or app.
In this post, we'll review some best practices and statistics that marketers need to consider when creating video for their campaigns, particularly when using video to increase conversion. 
Video usage among businesses
The use of video by marketers is on the rise. The Wyzowl study revealed that 87% of businesses are already using video as part of their marketing strategy, up from 63% in 2017. As more businesses adopt and deploy video, it will become increasingly essential for marketers to rise above the clutter, ensuring that their videos stand out. 
This includes planning the creation and deployment of video carefully and as a component of a comprehensive marketing strategy as well as insuring that B2C and B2B video production is of the highest quality.
Top 5 Ways To Create YouTube Video Ads That Hold Your Viewers' Attention
Popular video channels among marketers include YouTube, with nearly 90% of respondents in the Wyzowl survey indicating that they've used it as a marketing channel. Other top video marketing channels include Facebook, Instagram, LinkedIn, and Twitter. 
Here is a summary of the various channels that marketers use based on the Wyzowl data.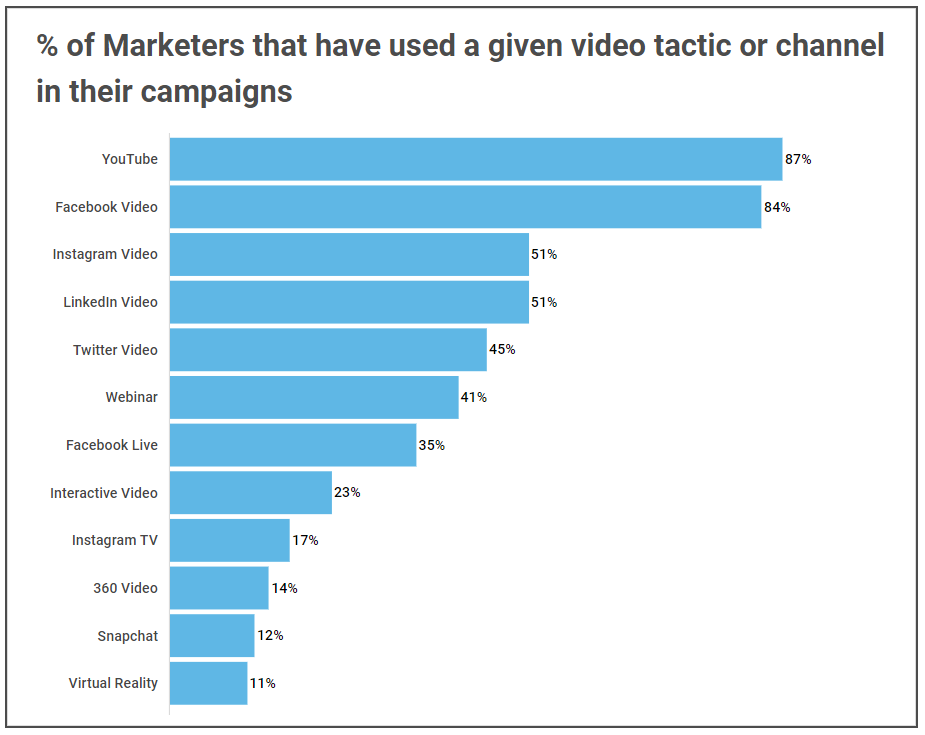 Another top trend among consumers is mobile video viewing, with nearly all consumer respondents indicating that they split their video viewing time between mobile and desktop devices.
Using video to increase conversions
Simply including a video on a landing page has been shown to increase conversion rates by as much as 80%. There are also techniques you can use to optimize your video and the landing page where the video appears which can help increase conversions. 
Here is a summary of five effective techniques.
1. Embed a lead form within the video
Three Things You Need to Know About Video Marketing Budgets
Tools such as HubSpot and Wistia allow marketers to embed lead forms directly within a video. Wistia reviewed over 15,000 videos and found that when the lead capture form is placed in the first 10-20% of the video, conversion rates went as  high as 40%. 
2. Add a call-to-action in your video
Marketers can make videos more effective by including a call-to-action within the video and on the landing page where the video appears. YouTube offers interactive features for video ads which enable advertisers to showcase product features within the video, encourage users to click back to the company's website or landing page, or link product details from a Merchant Center account. In 2018, YouTube introduced a feature called "TrueView for action" which enables advertisers to display a call-to-action overlay or headline text overlay that drives visits to the advertiser's website.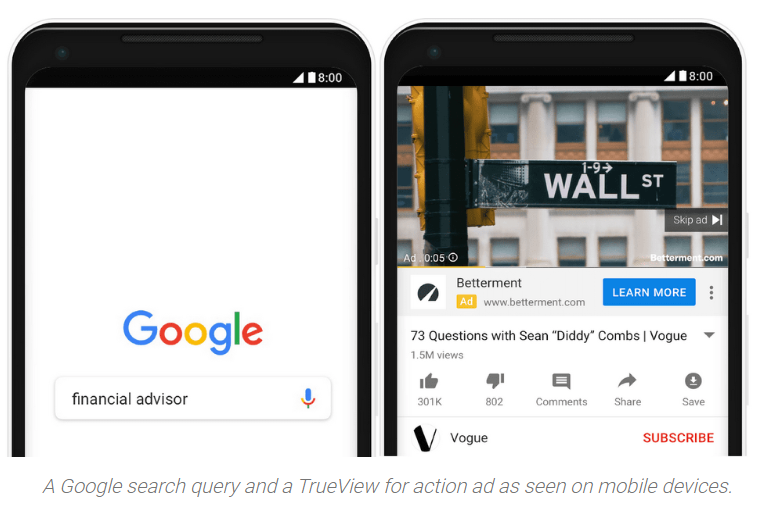 3. Keep your videos short
The ideal video length varies depending on the platform, but the consensus is that videos are more effective when they are two minutes in length or less. In some cases, like Instagram, it's a lot less. Here's a list of the ideal video length based on the platform, per HubSpot.
Instagram: 30 seconds 
Twitter: 45 seconds
Facebook: 1 minute
YouTube: 2 minutes
What you're trying to avoid by keeping videos short is viewers abandonment which is a true conversion killer. Understanding how people view videos across different platforms can help marketers customize their videos appropriately, while ensuring that conversion-focused elements such as CTAs and embedded forms are placed effectively within the video. 
4. Be mindful of sound
One recent survey found that as many as 92% of consumers view videos on a mobile device with the sound off. Thus, it's important to add captions to your videos, regardless of where they appear. 37% of consumers indicated that captions motivated them to turn the sound on for videos they were watching silently because they seemed more interesting. Adding captions also improves video ad performance, contributing an 8% lift in ad recall, a 10% lift in ad memory quality and a 13% lift in brand awareness.
5. Integrate personalization
One way to increase your conversion rate using video is to send out personalized video email messages to prospects. Explainer video vendor Vidyard found that adding personalization to video emails increased email conversion rate by 500% or more. Tools like Vidyard enable marketers to customize specific elements within the video so that they're personalized for each recipient.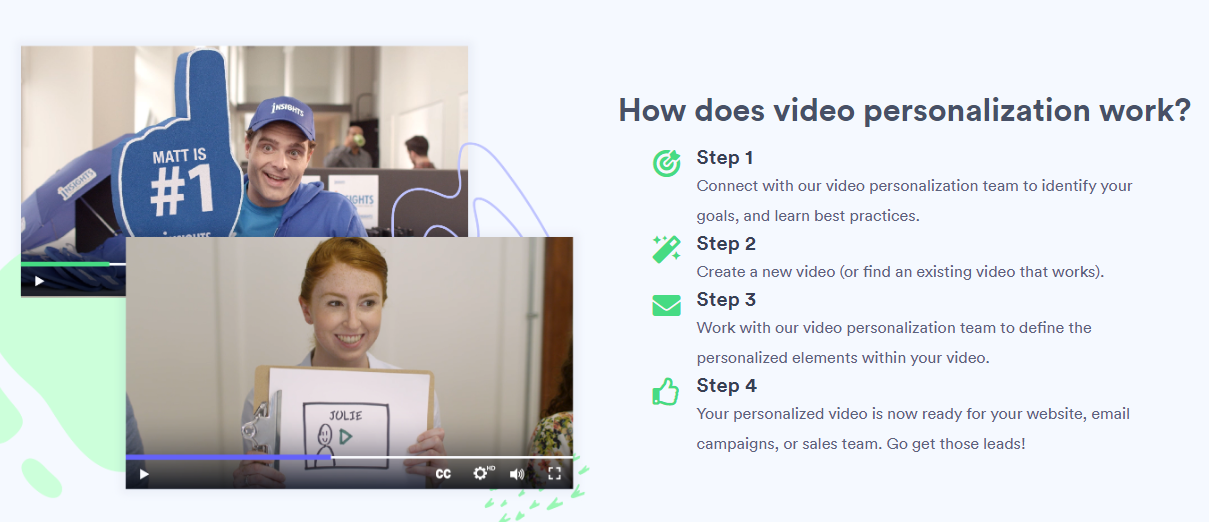 The popularity of video marketing is growing as the ubiquity of digital video grows. One study predicted that online video will comprise more than 82% of consumer internet traffic by 2022, 15x more than in 2017. 
It's extremely important for marketers to ensure that their videos stand out from all the clutter and are created with clear KPIs in mind. Integrating CTAs, keeping video to the optimal length based on platform, utilizing captions and personalizing videos and/or the messaging that accompanies videos will ensure that your videos are more effective and conversion oriented.