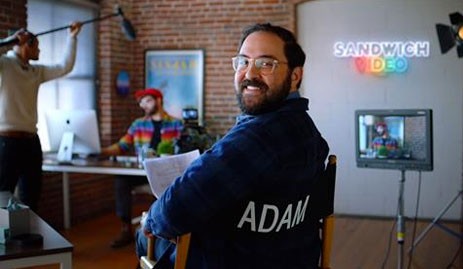 As your product grows in confidence, you unquestionably want to see your market grow with it. Yet attracting a fresh audience is a big part of the challenge. 3 Powerful Ways to Use Video to Build Your BrandYou will want to invest in good advertising material, but how do you decide on a budget? What if you feel like your available budget is too limited?
A Boston based advertising company called Wistia decided to run a case study to see if a bigger budget would make for an exponentially better and more creative advertisement. They hired another company – Sandwitch video – to make 3 promotional videos for their product on a budget of 1K, 10K or 100K dollars respectively. Here's what they found out in the process.
When resources are limited, creativity is born out of constraints. If you don't have the budget to cover the expenses of all your ideas, put more thought and effort into using what you already have. In this case – the budget could not cover renting professional filming gear, so the video was filmed with an iPhone, which can also ensure sufficient quality for a minor project.
Props for a simple set can always be scavenged, and instead of time-consuming and costly animation, handcrafted visuals will also look just fine.
2. $10 000 video –  Hire a skeleton crew
The first thing that an increased budget allows is to opt for professional equipment and experts on the job. Instead of a DIY commercial, you'll be able to make a TV-quality video, with consistent lighting, vibrant colours and customized sets.
While having a bigger budget will improve the quality of your video, making it will also be more time and effort consuming. Having a bigger team and set of equipment also means that much more time will go into team and schedule management and you will have tighter constraints to get all your material with as few takes as possible.
A $100k budget for a short video lets you afford the best of the best. The best equipment, a full professional film crew, a team of actors, a set redesign, top quality animation, even a live orchestra soundtrack. But how much better is it than a $10k project?
As Wistia found out, spending tenfold will make your video polished and perfected to the last frame, but in terms of content, the final result will not be that different from the midrange budget one. In fact, the difference between a low and a midrange budget advertisement is far more significant.
In conclusion – investment priority
While having access to adequate tools and equipment is still important to a quality project, your key investment is your people – the creative folks that will get the job going and done. A creative and dedicated team that can make the best of their resources will form the most vital contribution to your work, regardless of the tools you give them.