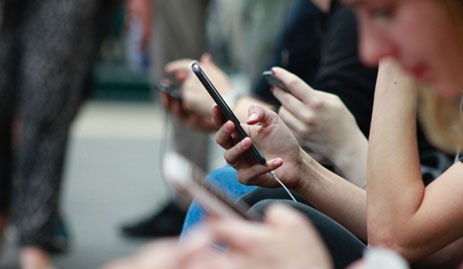 Social media has become a critical component of any company's branding initiatives. It's a powerful tool, but one that has to be utilized correctly to see the best results. Unfortunately, there is no magic formula for building and marketing a successful brand, but there are several factors generally agreed upon that go into creating one. Following these five steps will help keep your social brand on track.
1. Choose the Right Platforms
Different social media platforms have different user bases and specialize in different content. For these reasons, your business should not attempt to have a profile on every social media site. Instead, choose the ones that are most complementary to the products or services you provide. For example, a fitness instructor may find YouTube the best fit because he can upload videos of some basic exercises. Also consider your target audience and which social media sites they tend to use the most frequently. The only one that should be standard for just about every business is Facebook because of its versatile offerings and sheer number of users.
2. Establish Professionalism With Every Post
Every post your company's social media profile puts out establishes your professional brand. Therefore, you want to make sure that every post showcases your knowledge and professionalism, as well as is useful or interesting to users. Information in your posts should be related to the products and services you sell. For example, a home builder might share ideas for how to insulate a home better in winter or how to handle pest control. Be sure to use key words and phrases so customers and potential customers are more likely to find and appreciate your posts. In general, visual content tends to elicit more interest than text alone.
3. Leverage Advertising
Most social media sites have paid advertising options that you can use to reach more customers. Facebook Advertising, in particular, allows companies to narrow paid advertising to a very specific target demographic based on the data they've collected from users, making those ads only display for the users who will be most interested in them. However, do not overly rely on paid advertising. It can be a useful tool for growing and maintaining your social brand, but should be far from your main focus.
4. Post Often
To build your brand on social media, you should be prepared to post frequently. Regular posts have numerous benefits for your brand. For one, it consistently reminds customers of your presence. They will therefore interact with your posts more often and help your posts stay near the top of that social media platform's algorithms. This in turn generates even more interest in your brand because more people will see your posts. There are tools available that streamline posting across various social media sites on a schedule to make regular posting easier for you.
5. Respond Quickly
Kick-Start Your 2019 With The Top 5 Social Media Marketing Trends
Social media also helps your business build its brand in its customer interactions. Modern users generally expect fast response times when they interact with your company on social media. You should therefore be prepared to respond quickly to any inquiries that come your way. This includes both instant, private messages as well as comments on your posts. How you interact with customers on social media is a huge factor in how your social brand is built and maintained. Plan to utilize impeccable customer service skills over social media and your social brand will stay on track.
Keeping your social brand consistently on track over time can be a challenge. Fortunately, taking these steps will make it much easier. Use social media with your brand in mind and it will be a powerful tool for helping further the success and growth of your organization.