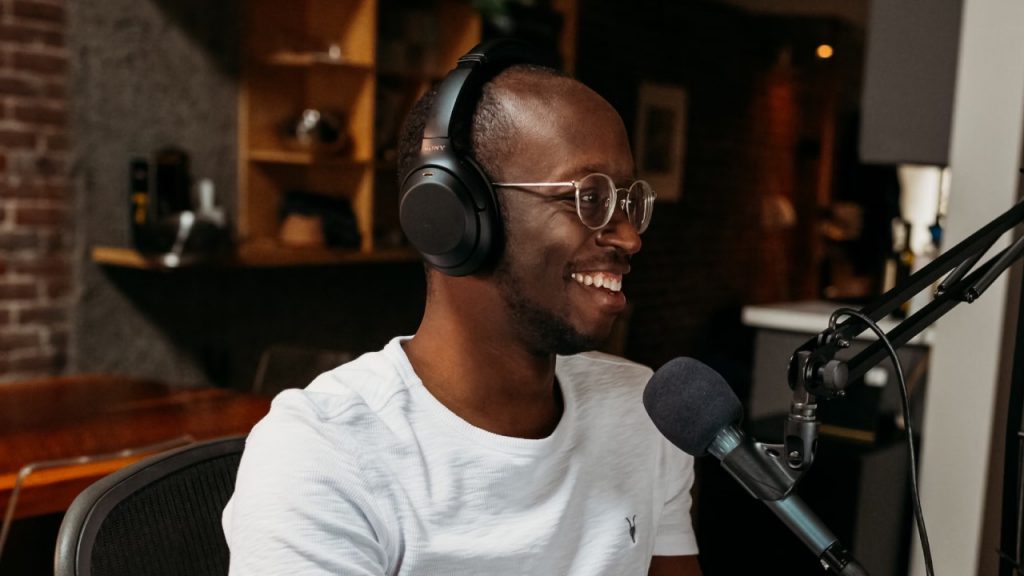 Investing in content marketing is a massively effective strategy to drive brand recognition, build customer trust, enhance business growth, and even boost customer satisfaction. Yet the simple truth is that many businesses — even some of those who do have a documented content marketing strategy — don't always have the right approach to creating content that works.
In fact, more often than not, small businesses investing in new content don't do so with an approach that prioritizes the customer experience. And that often leads to underperforming content or, worse yet, wasted resources.
Fortunately, the easy solution to this issue is to learn how to use your audience's position in the buyer's journey to inform your content production efforts. So, without further ado, this is how to develop killer content for each stage of the customer journey.
Content for the Awareness Stage
Consumers populating the awareness stage aren't aware of brands, products, and solutions capable of meeting their needs. All they know is that they've got a pain point and want it gone.
For this reason, when planning Top of the Funnel (ToFu) content, you need to put yourself in the shoes of people who aren't necessarily looking to buy a product or subscribe to a service. All they want are answers to their questions. And to do this well, you'll have to pay proper attention to two things:
You'll have to ensure that your content is discoverable by your target audience, primarily by targeting the right keywords. And;
You'll need to create beginner-friendly content that will educate your potential customers without overwhelming them with sales messages and pressure to convert.
The great news is that you can use a variety of content formats to reach people in the top stage of the buyer's journey.
For instance, traditional blog posts — both short-form and long-form — can be a powerful weapon for reaching new prospects. And the more willing you are to go into detail, the bigger the ROI for your business. In fact, research from Semrush shows that articles with the words "guide" and "how-to" in their title enjoy the highest amount of organic traffic and earn an average of 5-6 backlinks.
So, if you're trying to reach new customers, try to do so with a long-form article introducing them to a topic they're trying to grasp, such as the Shipping to Amazon FBA Ultimate Guide from SellerPlex. This is an excellent example of a long-form post educating consumers about a topic, starting to solve their pain points, and introducing them to a solution that could further help them achieve their goals. And if you note how well the article incorporates repurposable visuals, like the infographic below, you'll see why it's such an excellent investment for this business.
Or, if you know that your audience might not even be aware that the type of solution you offer exists, you could write an informative post that presents a topic. Take a look at this post on examples of custom software development from Trustshoring, which introduces the brand's B2B audience to the concept of custom software development.
Alternatively, if blogging is too old-school for your brand, you could try creating video content and distributing it via the social media platforms most used by your target audience. Survey results show that, in 2022, 45% of content marketers pointed out video as the format that allowed them to achieve the best results.
If you choose to experiment with the format, you'll want to ensure that you're doing it right. Don't just pay attention to the aesthetic appeal of the video, but also guarantee that it is: 
For example, even though it was published more than ten years ago, the Our Blades are F***ing Great explainer from the Dollar Shave Club remains one of the best awareness-stage pieces of content ever published. In addition to being in video format (which was unique at the time), the 90-second film is informative and hilarious at the same time. Plus, it introduces a new type of product in a way that genuinely makes people want to try it out.
Finally, don't rule out more advanced formats like quizzes, calculators, and online tools. Yes, they require a more substantial initial investment than a simple blog post. However, interactive content can solve your target audience's pain points in an effective way. Moreover, it presents prospects with personalized results, guaranteeing a boost to your brand's image and a way to shorten the customer journey with hyper-relevant product recommendations for your website visitors. 
For a great example of a quiz being used to attract new prospects, check out the Mavi website, which presents potential buyers with a jeans Fit Quiz. 
Sure, most people will know how to choose a pair of trousers they like. But for those who might not be fashion-forward or want to try something new, a piece of interactive content like this could be a great product discovery tool that allows them to learn about new products, brands, or even ways to style their outfits.
Content for the Consideration Stage
Once you've reached your target audience and informed them of the existence of your brand and solutions, the real work in driving conversions via content marketing is only beginning. If you've done the previous step right, you've captured the attention of your potential customers. However, don't think they'll be ready to invest in your products based on the sole criteria that they exist. On the contrary. 
Consumer behavior research shows that the longest phase of the buyer's journey is the consideration stage. This is when consumers evaluate and compare different solutions. In fact, if you're a B2B business, you can expect this process to take months. Even small purchases often involve an average of six to ten decision-makers who all have to come together and agree that your product is worth investing in.
So, if you're searching for ways to create effective content for the middle of the sales funnel, your primary concern should be proving that:
Your business can be trusted as an organization with experience and expertise in the relevant field. And;
Your solutions deliver the results they promise.
Generally, there are a couple of types of content that will help you achieve these goals.
First and foremost, when targeting people in the consideration stage of the buyer's journey, you will want to invest in original, value-oriented content that shows off your business' expertise. White papers and research reports are the perfect formats to do this as they allow you to capture your audience's attention with original data and show you know what you're talking about.
Moreover, these in-depth resources are a superb way to capture quality leads, whom you can transform into devoted followers of your brand and slowly nurture into loyal customers.
For an excellent example of a business doing middle-of-the-funnel content right, check out The Intercom Customer Service Trends Report 2023. 
This resource is the perfect vessel for the customer service SaaS brand to show that it knows what its prospects need. Moreover, the fact that the report can be downloaded for free (in exchange for an email address) demonstrates Intercom's willingness to prioritize its audience's experience over making a profit. This boosts brand trust and maximizes their chances of making a sale down the road. And then, there's the way the report is presented to web visitors, with a concise "You'll learn" section, followed by information regarding how the survey was conducted, showing that the business is 100% committed to presenting its audience with high-quality data.
Alternatively, when creating content for the consideration stage of the buyer's journey, you could also publish case studies — a format that's a bit more result and conversion-oriented.
Because case studies are a detailed example of social proof, they're an excellent way to build credibility while giving potential customers a glimpse into how your solution works. For instance, if you check out the Asana Customers page, you'll find dozens of inspiring depictions of how the brand's customers managed to solve specific pain points and achieve impressive productivity results. 
What stands out is that each study features a section dedicated to describing the wins the brands empowered users to achieve, along with a detailed description of how the entire process went.
Content for the Decision Stage
As your audience nears the moment of purchase, you'll want to present them with resources that will make it easy for them to pick your solutions. Bottom-of-the-funnel content relies on the fact that your prospects comprehend the benefits offered by your products. Then, it uses conversion-oriented strategies to nudge people towards picking your solution over that offered by your competitors.
One of the best types of content for the purchase phase of the sales funnel is product comparisons. By doing something as simple as comparing two or more solutions in a compact and easy-to-read format, you can give your audience a valuable resource that meets all their needs. Even more, you can use this type of post to help your readers convert by adding relevant CTA buttons. Or, for a more advanced sales tactic, you can use these product comparisons to implement upselling techniques, like in this portraiture presets page from PresetLove, inviting readers to skip buying a single preset pack and invest in an entire bundle instead.
Free trials and product demos are another excellent way to present potential buyers with valuable, conversion-driving content. Because they allow your audience to interact with your solutions (hopefully with your expert guidance) for free, these formats can help you:
Convince prospects that they will find everything they need by investing in your product. And even more importantly;
Allow them to evaluate your solution without risk, thus preventing dissatisfaction that often happens when people buy products without the chance to try them first.
For example, a pared-down version of your product presented in the format of a free online tool — like the Scrabble Word Finder on UnscrambleX — is a fantastic way to show everything your solution offers. Plus, if you pair this format with relevant instances of social proof and a few sales-oriented messages (like a discount code offering attractive cost savings), it's an even more effective way to encourage conversions while prioritizing your audience's experience.
Final Thoughts
There you have it, a short guide to developing content for each stage of the customer journey. 
As you could have guessed, the crucial step of the process will be to do thorough audience research and know precisely what pain points your prospects want you to solve. But don't forget about one last critical thing: the buyer's journey never really ends.
So, do your best not to neglect existing customers and, instead, direct at least a portion of your content marketing budget toward customer retention. That way, you won't just maximize the CLV of each of your clients. More importantly, you'll avoid the common mistake of wasting resources on acquiring new leads while allowing existing users to slip away and become loyal to one of your competitors.