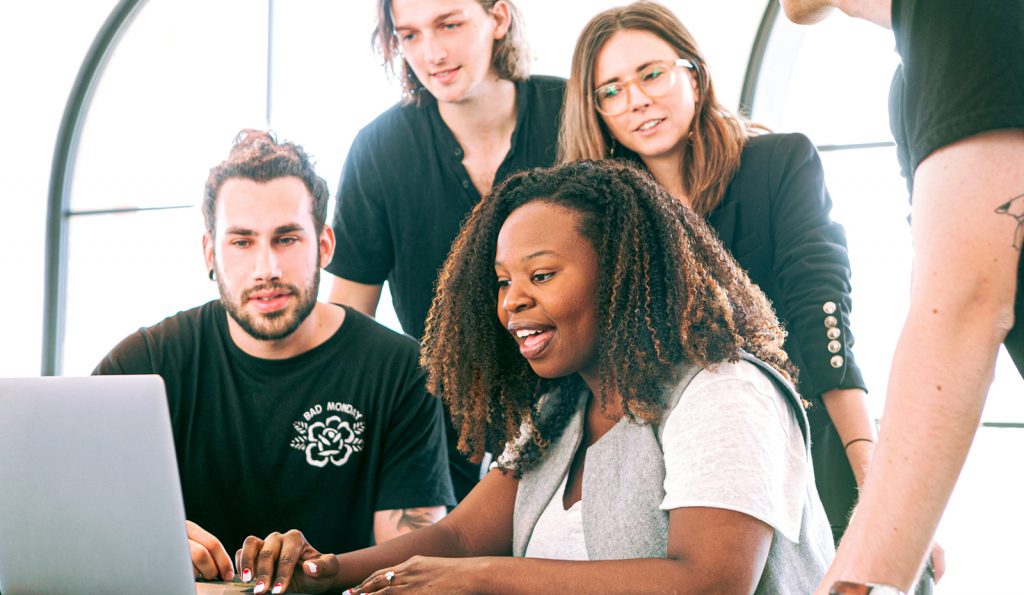 Email marketing is a must for online businesses, both B2B and B2C.
It helps with increasing brand visibility, sales, sharing content, recovering abandoned shopping carts, and achieving everything else you need to succeed.
There's a problem, though: everybody's doing it.
To have the best chance to outperform others, you need to get everything perfect. This includes three critical parts:
email content (subject line, preview text, email copy, and visuals)
Timing (times to deliver emails to achieve the best open rate)
Frequency (how many emails to send weekly, etc.)
In this article, we're going to teach you how to take care of the first part: the content.
Even with perfect timing and frequency, poor content won't help with attracting clicks and getting people to go to your website. For example, 47 percent of email users say they open an email based on the subject line only.
Without further ado, let's see how to create content you need to get your emails opened and read.
1. Make people curious with an intriguing subject line
Subject lines can make or break your email marketing campaigns.
Even though the body of the email is the most important thing to focus on, the first thing that engages the customers is the subject line.
Unfortunately, there's no universal formula for the best-performing email subject lines, so experimenting with the best practices is a good idea.
Make your promise clear
Like in the below example, the email from Urban Outfitters Europe lets the customer know about the arrival of new products. Be clear like this and say no to the salesy talk.

Make them want to open the email as fast as possible with a perk
This is done with an incentive or an attention-grabber like freebies, sales, discounts, offers, etc. For example, the subject line below uses a free product to convince the viewer to open the message.

Keep your subject line between 6 and 10 words
This length achieves the highest open rate, according to research. But please keep in mind that you'll need to get the previous two requirements in this section done, too.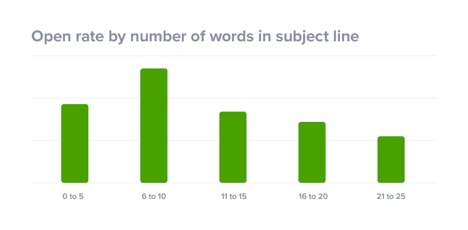 With the right email marketing solution, you can experiment with different subject lines and find out which ones lead to the best open and click-through rate.
2. Fuel the curiosity with the preview text
Great, now let's suppose we "hooked" them with a great subject line.
They're interested to see the content of the email, but since they see messages like this every day, let's get some more motivation going.
That's why the next thing to do is to build the interest a bit more with a preview text.
It appears right after the subject line, so it's another major attention-grabber in your email marketing arsenal.
When used wisely, it can provide that additional motivation to make the reader open the email and see what's inside.
Take a look at this example from H&M.

They're letting the subscribers know that there's going to be a sale with the subject line. Instead of putting the deadline in there, though, they moved it to the preview text.
It's not as prominent but still, the eyes of the customers will go to it after they're done with the subject line.
So, this way, the preview text encourages to look inside the message and see the products that are on sale. If the recipient is subscribed to H&M's newsletter, chances are they follow sales and are interested in checking out fresh deals.
If it's possible to include a preview text in your emails, definitely do it.
3. Keep email copy relevant, clear and simple to read
If you had only 70 words – that's about four sentences – to share with your customers, what would you say?
This is how you should think about writing the copy for your email. It's like writing a message for a Twitter post: there's a character limit, so you write as concisely as possible and use smart link shorteners to save space.
The best email copywriting is brief, relevant to the reader, and easy to understand. If there's fluff or other things that the customer can think of as irrelevant, the email will go straight to the trash.
Yes, that means you should really know what your customers need, but only you can take care of that.
Establish relevance ASAP
Let's just be honest here: the first one or two sentences might be your only ones that email users read in most messages.
If they perceive the email to be irrelevant, chances are good that they would only look at the pretty graphics and close the window.
To convince people to read what you have to say in the email, establishing relevance early is a must. The two first sentences should be that last attention-grabber before the ultimate payoff: the deal that you're offering the customer.
So what's the best way to establish the relevance for the customers?
Talking about the awesome benefit that you're offering them.
Here's a beautiful example from Coursera. The first sentence asks the reader an intriguing question, thus focusing their attention on the benefit.
The beauty of this question is that it leads the customer to the Coursera's offer: an online course of the customer's choice.
Consider your brand's communication guidelines to be more memorable
The style of writing depends on the image that your brand is working so hard to build and maintain. For example, Flat Tummy, a brand that sells protein shakes and other healthy food, is known for a witty and positive communication style.
Check out the copy from one of their emails.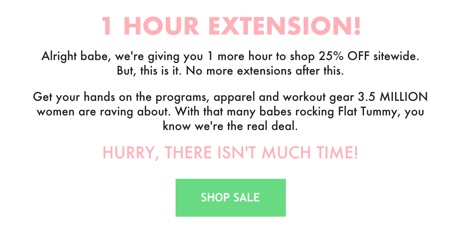 It's fun, right?
The copy is catchy, easy to read and remember, positive, and engaging. By using the brand's communication guidelines, the writers came up with a great copy that engages and makes it easy to keep the brand experience consistent.
Feel free to experiment with different writing styles to find the one that resonates with your customers. To polish your writing and make it clearer, also consider using top-rated writing and proofreading tools like TopEssayWriting.
4. Plan Visuals Carefully
It's okay to send emails without visuals, but it really depends on the nature of the message. If it's an outreach email, for example, a text will suffice, but if you're designing an abandoned cart recovery or promotional email, then visuals are a must.
Here are some things to keep in mind.
Try to use your brand's color palette where possible to keep customer experience with your brand consistent
The choice of font depends on the message and brand personality, too
Use original visuals or create your own with tools like Canva.
The email from Starbucks beautifully shows these points. It has the brand's fonts, colors, and style, and it's possible many Starbucks fans could tell that their favorite just by looking at the style.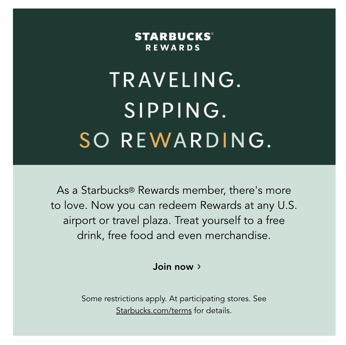 That's how the best businesses approach email marketing graphics: they make them consistent, branded, and familiar to their followers,
5. Finish strong with a call to action (CTA)
No email is complete with a CTA. That's the heart of the message that has a critical goal: directing the viewer to your website.
Here's a quick rundown of steps to complete for good CTA copy:
Before writing the CTA, define the goals you're trying to achieve with the email (let's say you'd like to raise awareness of the new clothing collection you've just got)
Use strong, action-oriented verbs (book, join, discover, see, reserve)
Keep the copy between two and five words.
Here are some examples that are suitable in this case:
Shop the new collection
See new arrivals
Take me to the shop
I want to see it!
Press send!
Here you go, these are the steps to creating effective email content. If you follow all these steps, you should be able to take care of the content part of email marketing and focus on testing what works best for your business.