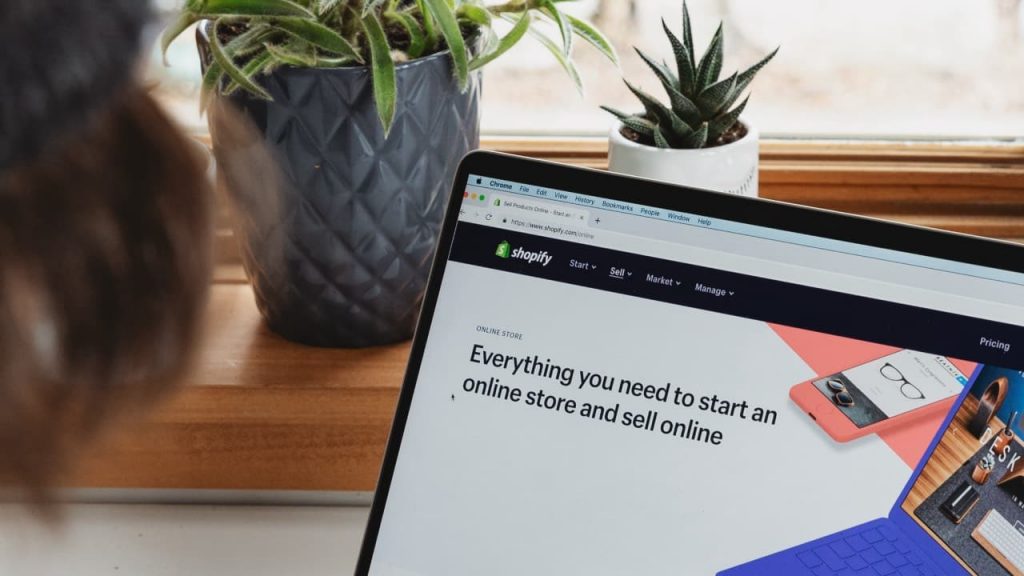 Shopify is one of the leading eCommerce platforms in the world that have grown significantly in the past few years. There are more than 4 million merchants across the globe who sell different products using this exceptional eCommerce development platform. With its increasing popularity, there has also been a concern for Shopify store owners to drive more traffic to their stores. Many online stores target the same audience, making it a much more competitive environment. Hence, gaining better results on SERPs becomes critical to surviving the competition and ensuring future growth. This post offers critical insights into smart SEO strategies that can assure better rankings on search engines to boost the visibility of your Shopify store.
Getting Ready to Boost Visibility of Your Shopify Store
Before we jump to advanced SEO practices, Shopify store owners must understand the essence of elementary steps to get their Shopify store ready for success.
Shopify Stores with paid plans have comparatively higher visibility than free trial ones. So, if you are using a free trial version of Shopify, this is the right time to opt for a paid plan.
Having a personalized domain name yields better search results as shoppers often like to click on your "brand.com" rather than any other domain.
If you still have not opted for an SSL certificate, ask your hosting service provider to include it right away in your package. 
Set up Google Analytics and Google Search Console for evaluating site traffic and monitoring which sections of your site rank high.
Seek confirmation from your Shopify developers to ensure that your Shopify store has a logical site structure in a hierarchical pattern. This will make your Shopify store much more intuitive for search engines as well as for visitors.
Impactful SEO Strategies to Boost Your Store's Visibility
Here are some critical SEO strategies that you can opt for to gain enhanced visibility for your Shopify store.
Switch to Paid Social Media Ad Campaigns
If you have not considered costing of this strategy while creating your budget, you have certainly deprived your store of increased web traffic. Social media platforms are a proven way to gain ideal customers for any online store and with paid social media ads, you can easily reach a wider audience. This is an effective and proven technique to offer tailor-made ads for customers likely to purchase from your store. Facebook, Instagram, and Pinterest are some of the most widely used platforms for paid ads that you can consider. These platforms are used by worldwide digital marketers and will allow you to target a large number of audiences based on their interests, behavior, location, and more.
Choose the Right Keywords
Choosing the right set of keywords for your online store is a critical element to getting high search engine rankings. Whether it is in product descriptions, meta titles, or tags, using high-ranking and organic keywords will certainly garner more visibility for your Shopify store. You can use some smart keyword search tools like SEO PowerSuite, KW Finder, Ahrefs, or Google Keyword Planner. These tools help you explore the most-searched keywords based on the queries that your target audience uses on Google. This will help you form a better and more effective content strategy to fetch your store more users. Never create content based on what you want to tell people, instead offer them what they want to discover.
Keep Updating the Content
Whatever content you use for your Shopify store, make sure that it is relevant and updated regularly. Websites with fresh and unique content are often frequently indexed by search engines with an improved click-through rate. Moreover, using updated and relevant content also impresses visitors as they are assured that they will see something new and different whenever they visit your online store. Besides this, whenever you update your website's content, you find certain sections that you can make more accurate. This can be done by using content and images that results in an enhanced user experience.
Content that was relevant a few months back may not be as suitable in the present context. Hence, updating content regularly can help store owners match the pace with changing market needs.
Use Engaging Media
Your product pages must be optimized with engaging videos and 360-degree images along with positive customer reviews. This will allow visitors to directly get acquainted with your brand's niche. You can also consider cross-publishing your video content on YouTube for an SEO boost. Videos are said to be the best medium to enhance customer engagement and browsing experience. You can use product videos explaining the usability of your products or your brand's mission statement. This will also help your customers to know how committed you are to offering customized product suggestions. 
Never Underestimate Backlinking
Most online retailers think that backlinking is a strategy that is meant for websites other than eCommerce stores. However, it is a proven fact that web pages having abundant backlinks get higher organic traffic. To get a better idea of this, you can visit your competitor's websites and see which links they use to reach out to a wider audience. You can use tools like Monitor Backlinks, Majestic SEO, Ninja Outreach, and Ahref to get ideas on generating backlinks. Another proven way to generate backlinks is to create store profiles on high-ranking sites like Amazon and Yelp. This will help you broaden your reach and bring more traffic to your Shopify store.
Ensure Mobile Responsiveness
Using responsive themes for your Shopify store is another effective way to ensure increased traffic. Having responsive themes can improve user experience and tempt visitors to stay longer on your site, increasing the chances of getting converted into paying customers. Google also considers the time spent on a page as a critical factor in deciding the credibility of a website. Mobile commerce is an increasing trend and people prefer shopping apps more than websites to make online purchases. Although this must be prioritized during Shopify development, you can still get in touch with your development team and work out things to make your online store optimized for smartphones and tablets.
Trigger Emails at the Right Time to the Right Audience
Sending emails to your target audience is a tried and tested way to generate more traffic toward your website. This is a powerful outreach tool to keep your target audience updated with your brand promotions, products, and services, and drive traffic to specific web pages. The only thing that you must consider is choosing the right time for triggering emails. A flock of emails one after the other may annoy visitors. It will be better to choose some specific events/festivals and send email newsletters with attention-grabbing content. This will help online retailers to bring more traffic to their stores along with enhancing subscriber engagement. It is also recommended to keep your landing page in sync with the email campaign.
Endnote
Remember, getting more traffic to your Shopify store requires constant & tireless efforts and planning. By implementing the tactful strategies discussed in this post, you can boost site visibility, ensuring more traffic to your online store along with an opportunity to turn them into paying customers. This incorporation of SEO strategies can be managed in-house based on the size of your Shopify store or outsourced to a renowned external digital marketing agency if the need arises.