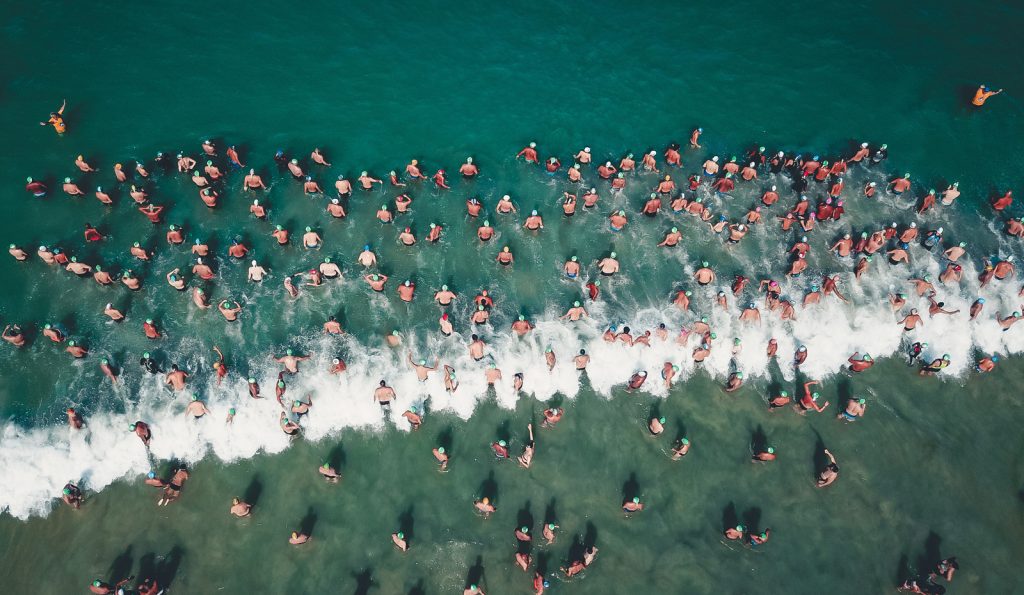 Many people use search engines to look for any information or services. So, businesses must rank high on search engines. Therefore, most marketers are improving their SEO and trying everything possible to outrank their competitors in SERP. For this reason, competitor analysis plays a vital role in influencing marketing strategy.
You must identify your competitors' sites and their policies to make powerful strategies to present your business in the digital market and satisfy customers' needs.
Is it still confusing you what competitive analysis is in actuality?
In simple terms, competitive analysis is simply a process of determining your position compared to your adversaries. You reach your SEO strategies to understand where you stand against your competitors.
Through conducting competitive analysis, you can find the positive and negative points of your competitors. It allows you to understand your business better, implement new strategies, and get better results.
Now, you must be wondering why it is essential for marketers to conduct competitive analysis. Below are a few reasons:
Identify your strength – While analyzing your competitors, you will develop some of your more essential points than your competitors. You can continue to put in efforts on such topics to be ahead of the game.
Identifies gaps – No one is perfect. By conducting analysis, you can determine the gaps your competitors aren't focusing on currently. It provides you an opportunity to fill these gaps and helps you grow your business leads.
Grow your audience engagement – Competitive analysis brings light to specific new strategies allowing you to refine your tactics and improve your connection with the customers.
You can research your competitors' websites using competitor analysis tools to drive valuable traffic to your site and improve search ranking. Following are some pointers to help identify your rivals and how to analyze their data to outrank them:
Find your SEO competitors
To improve your rankings on the search engine results page (SERPs), you need first to identify your competitors. Now, you may think there are many competitors, and it will take a great deal of time to match your business with each one of them. However, you only need to pick four to six competitors among them. 
The competitors don't need to exist in your niche only. Websites having the same keywords can be your competitors too. Before comparing, make sure that you have complete knowledge about your product and its worth. You should know methods of how to deliver it to your audience.
Remember, you are not only finding out about physical businesses; online stores should also be on the list. After listing down these, choose the one that directly influences your website and then improve your SEO strategies.
Keyword analysis
After identifying your competitors, you need to analyze their sites. It would help if you searched for long-tail keywords having low competition yet high search volume.
The keyword is a vital factor in SEO optimization. It will help if you take some time to analyze your competitors' keyword practices. You can find keywords that are the same as those of your competitors; however, you may also find some new keywords. Your competitor has a strong SEO if their keyword difficulty is significant. The keyword analysis gap can help you drive traffic and valuable leads. It will allow you to expand your keyword research, and you can appear on top of your competitors.
You can analyze keywords for all your competitors by finding average keyword density. In this manner, you can determine how many times a particular keyword is getting used?
Content analysis
High-quality content is essential to rank your site on search engines. Good quality content includes relevant information about your business that benefits your customer and its credibility. The content should be under Google's EAT guidelines. Analyze your competitors' content to determine their positive points and the missing gap between outranking them. Content must be according to your customers' search. Few things to analyze competitors' content is:
Does their content have a variety?
Are they publishing long or short content?
Are they stuffing keywords into their content, or is there any keyword relevancy?
Are they using any visuals in their content?
By evaluating these factors, you can plan a strategy to get ahead of your competitors. If competitors' content isn't diverse, you can create unique content that your competitor isn't offering. Also, suppose your competitors' content does not have visuals. In that case, this is an opportunity to create engaging visuals to attract your customers. You can also take note of your competitors' metadata descriptions.
Evaluate user experience (UX)
Does your website have an appealing design? Is it providing a good user experience (UX)?
These questions play an important role while creating your website. User experience consists of several key elements, such as user-friendliness, visually pleasing, and content type. Your website must provide a positive experience to the customers to choose it whenever they need to search for something.
To design your website in this way, you need to inspect your competitor's website. Check out their way of navigation, call to action (CTAs), and graphics. In this way, you can form new ideas and try to incorporate them into your website.
You also need to go through the web design of your competitor's website. Observe the layout of their webpage. Examine whether they have a responsive design or not. If the answer is no, then it is your time to avail of this opportunity. Include some engaging elements that would increase the interests of your customers.
Check social media
Many people use social media platforms to ask for advice or suggestions about different brands. Using these conversations, you can identify your competitors.
Also, another way is to track your competitor's social media accounts. Look up at their interaction with customers. How much are they sharing posts each day? How many followers do these brands have? Find answers to these questions. Analyze their blogging accounts and get an idea about the type of content. Apply these tactics to your social media network to boost SEO strategy.
Conclusion
It is essential to update your search engine optimization strategies frequently. That is why you need to keep a close eye on your competitors, learn from their techniques, and implement them. The easiest way to find out about your competitor is to think about what will happen when your website is not around? To whom will your customers approach? After gathering this information, start making small changes, and track your rankings.