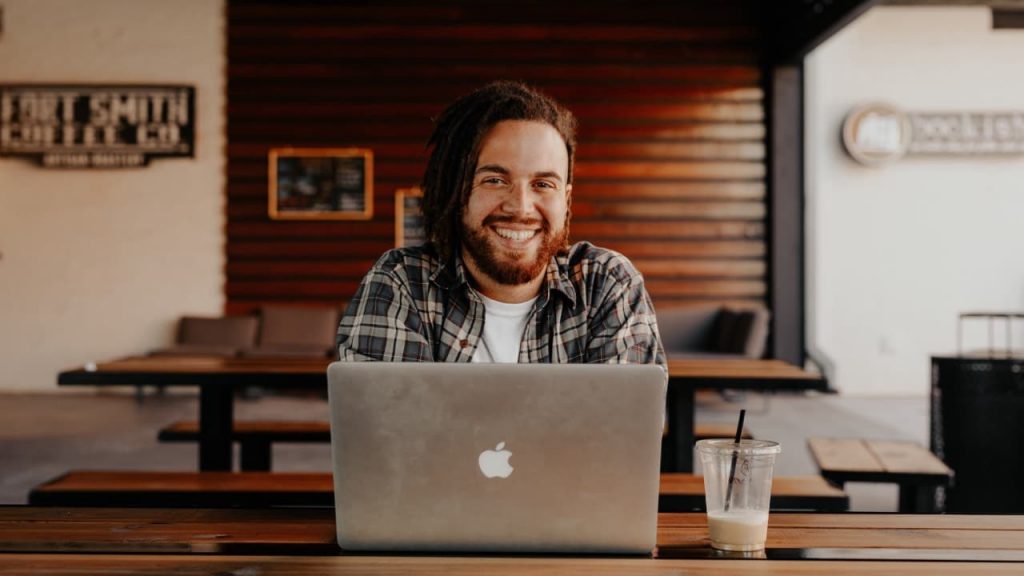 The goal of blogging for business, which many brands forget, is boosting your credibility, your follower and subscriber numbers, and your conversion rates. It's not just about publishing something so that search engines will find you relevant (although that helps, too). Investing valuable resources in writing blog posts that aren't interesting to your audience or that you can't tie in with your brand will ultimately be nothing more than a waste of time. 
Here's how you can choose blog topics that boost conversions:
Do Keyword Research
The first rule of content marketing is to make decisions based on reliable data, not mere hunches or your own preferences. 
While no keyword research tool will ever be reliable, your goal is merely to gauge general interest in a topic. Once you have a keyword in mind, check what ranks for it and see how you can improve on the information that is already available. 
And that brings us to competitor research.
Check Out Your Competitors
Apart from using a third-party tool to come up with interesting keywords, you can also see what your competitors are writing about and, more importantly, where they're seeing the most traffic. 
You will need to invest in an SEO tool for the job. Both SEMRush and Ahrefs do a very good job, and both will be able to tell you which pages on a website are seeing the most traffic. You can also use them to identify similar, even more lucrative keywords. 
Remember to take the data with a grain of salt, as the numbers can be off by as much as 50% (based on personal experience, comparing data from said tools and Google Analytics). 
Pay Attention to Social Media
Social media and sites like Reddit and Quora are a proper treasure trove of interesting topics. You will need to dedicate some time to browsing these platforms and feeling the pulse of your audience, so to speak. But it can be well worth it. 
Look for topics and questions that your customer base is discussing. Check out relevant threads and hashtags and look for any common thread. If you write a blog post based on the real-life pain points you've uncovered and serve it to that same audience on the same channel, you can expect an influx of both traffic and conversions. 
Answer a Common Question
Now that we've covered the three most basic ways to source blog topics, let's look at some general blog post types that always work well. 
A blog topic that answers a common question or dilemma is a great way to boost conversion rates and promote a specific product or service, as long as it can directly impact the issue at hand. 
For example, people who are renovating their home may be wondering which paint brush to use or how to choose the right size or roller. By answering that question, you will both be positioning yourself as an industry expert and solving a tangible problem. 
These types of topics usually work well for top-of-the-funnel audiences who are not looking for your brand specifically but are likely to show interest when presented with an adequate solution.
Take the example of this creatine supplement post. It answers a common question, it actually delves into concrete issues raised by readers, and it serves as a great segway into promoting a specific product. 
Compare and Contrast
Another type of blog post topic that can boost conversions is the comparison post. It can be more tricky to write, as you will likely need to mention your competition as well, without making your own solutions sound like the best in the business.
The aim with these topics is to offer genuine, helpful information to your audience. Promoting your brand should come second. Be truthful and provide valuable advice. 
Take a look at this post on adjustable beds. It targets different sections of the brand's customer base, offering insight it would have taken them hours to compile on their own. By saving readers time and effort, they're able to boost conversion rates and establish themselves as a helpful voice in the community. 
Promote Your Products
Among all the informative blog posts you serve on your website, there also need to be those that aim to promote a product. There are two ways to achieve this: 
Write a post specifically about your product and its features. 
Choose a more general topic and insert a relevant product placement. 
Both approaches work well. For example, this Ahrefs post on using their toolbar pre-selects a certain audience and speaks directly to them. People who are not interested in using the toolbar will not read the post, but those who would like to try the feature or are already using it will likely click on it. 
An example of the "mention your products naturally" tactic comes from Fire Pit Surplus and their guide to the Best Propane Fire Pits For 2022. At its core, this is an informational post. But when deconstructed, you can see that it builds up cleverly to specifically promote products that the company sells.
When choosing these types of topics, make sure to carefully consider the stage of the sales funnel you want to write for and the level of credibility you've already established with your audience. Don't make your sales pitch the focus of the post: aim to educate.
Stick to Your Core Subjects
When selecting the topics you are covering, make sure not to stray away from your core brand values and interests. No matter how lucrative a topic may be, if it has no connection with your product or service, don't write about it. 
All you will end up with is traffic that you can't convert, which will both skew your analytics data and start positioning you for terms that you don't actually want to be ranking for. 
Understanding what your core subjects are is a task that needs to be undertaken when you first start mapping out a content marketing strategy. If you've skipped this step, take some time now to determine the main clusters of information you'll be serving and how they tie into your overarching marketing goal. 
For example, DreamGrow has this Karta review post that may seem to come out of left field, but it's actually completely on brand. They've done similar reviews in the past with an aim to help their readers choose the best tools for a specific purpose. It ties in with their core ethos of helping businesses grow and develop.
Go Evergreen
When choosing a blog topic, your best bet is to go evergreen and select a topic that will be relevant for years to come. The majority of your articles should fall into this category.
Sure, there's nothing wrong with jumping on a trending topic once in a while. But keep in mind that this is not the kind of content that will bring in consistent traffic over time. You will see what Tim Soulo calls a "spike of hope" — an initial spike of traffic, which will then disintegrate into the "flatline of nope," and you will only see sporadic readers. 
Evergreen topics, on the other hand, have the potential to generate more traffic (and thus conversions) the older they are. If you promote them repeatedly and build quality backlinks to these pages, they can climb up to and stay in the top three positions in search results and consistently generate an influx of potential customers. 
A great topic that demonstrates the value of evergreen content is this post on metabolic health. It will never go out of style, and it can continuously be updated with more relevant research and information as our understanding of the subject grows. With regular revisions, this topic can keep ranking on the first page and promoting the app for years to come. 
Aim to Be Shareable
Finally, to somewhat contradict what we've just said, you can also aim to create, every once in a while, the type of content that will work well on social media. These topics are not necessarily trending but cover a general interest or fun trivia topic that audiences will love to share and comment about on social media, generating a steady influx of visitors. 
What this topic is will depend entirely on your industry and niche. However, as SEMRush has demonstrated, you can step outside the box with great success. Their study on how people search for movies has nothing to do with SEO or digital marketing, but it demonstrates the power of their product nevertheless. 
The post itself is highly interactive and shareable, and it will certainly bring in some valuable traffic. 
Don't make these types of posts the focal point of your blog, though. Think of them as the occasional spice rather than the main ingredient. 
Wrapping Up
With the help of these eight tips on choosing blog posts for your business blog, you'll be able to fill up your content calendar for the foreseeable future. So, don't hesitate to step up and take the next steps in marketing your product or service to your target audience.