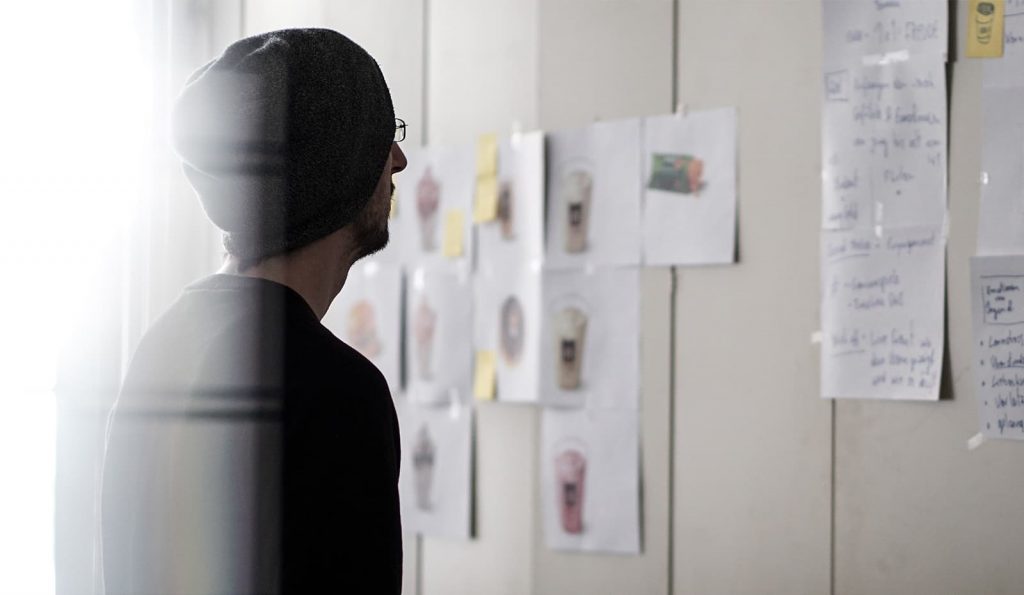 We live in an era of unimpeded global communication, an age when customers and brands are expected to communicate seamlessly. Likewise, industry leaders are expected to embrace more efficient and even innovative methods and solutions to improve internal communication. They're also expected to boost real-time collaboration, manage remote teams with ease, and elevate efficiency and output across the board. 
How to work remotely and actually get things done
Of course, achieving all of this is often easier said than done. However, that doesn't mean that it is impossible, or that transforming your business communications should break your budget. All you need to do is to combine some best practices with the necessary software solutions to make collaboration, communication, and workflow more efficient and effective.
4 Ways Artificial Intelligence Will Shape Conversational Marketing in the Future
From leveraging IoT technology, artificial intelligence, innovative communication and marketing tactics, all the way to automating your workflow and integrating a VoIP system, there's plenty you can do to take your business forward on all fronts. That's why today we are taking a look at how you can transform your business communications and spark growth. 
Understand your internal and external communication needs
First things first, in order to create and deliver a transformation strategy, you first have to identify your short, mid, and long-term needs. When it comes to enhancing communication for sales, marketing, PR, and internal processes, you need to know exactly where your communication is lacking and what needs improvement. This requires a thorough internal and external audit of all communication processes and tactics used in your company.
Your focus should be on measuring the overall effectiveness of your communication tools and methods, and how they impact workflow, collaboration, culture, and other internal aspects of your business. On the other hand, an external communication audit will help you ascertain the effectiveness of your preferred methods and tools on your sales, marketing, PR, customer support, and other departments.
You can conduct this audit by pooling data from various marketing and sales analytics tools you use, as well as the data from your internal surveys, analytics software, PM tools, and more. Alternatively, you can always opt to bring in a consulting agency to conduct this analysis for you and suggest practical next steps.
Automate workflow and information exchange with Zapier
In order to improve communication and by extension your productivity and collaboration, especially if you're working with remote teams, you need to automate as many processes as you can. Workflow automation has become a standard practice in today's fast-paced business world. Seeing as how you're probably using three or more online platforms for work (email doesn't cut it on its own anymore), you need a way to manage and sync all of them together so that you can manage your communication and your entire day more efficiently. 
This is something that Zapier helps you achieve, as you can integrate it easily into almost any tool you use on a daily basis, including Capsulink Zapier integration, Gmail, Slack, Drive, Asana, and many more. By moving information between all of your apps for you in real time, you can easily stay on top of all communication and ongoing work in your company without having to switch between applications or devices.
It's a nifty way to manage your work more efficiently, and if everyone in your team uses it, you can elevate productivity and communication across the board.  
Use Capsulink to boost engagement and external communication
7 Great Ideas for Enhancing Brand Identity
Another great piece of software that you probably didn't think can help with communication is a link-shortening tool – our very own Capsulink platform. As you probably know, Capsulink is a custom short link personalization tool that allows you to manage your links with ease and optimize them in a variety of ways to target the right leads and customers. Needless to say, you can use Capsulink to significantly enhance your external communication and marketing, boost your brand identity with branded links, leverage insights and analytics, and much more.
Shortening and optimizing your URLs can be extremely useful when communicating with your online audiences via social media and other channels, as you need a quick and effective way to inspire them to click on the link. Long URLs are not only visually displeasing, but they can also take up too many characters that you could have otherwise used to create some amazing content. This is often a problem on Twitter, for example, where you only have 140 characters to create a narrative, introduce a powerful CTA, include a link, and inspire your audience to opt for that next crucial step.
You can use Capsulink to create custom domain links, optimize links according to time and geolocation across all devices and channels, and integrate dynamic short links and click statistics right with your application. All of this helps with business intelligence, external communication, marketing, sales, and more.
Standardize messaging app use across the company
Chances are that you and your employees are using more than a single messaging app and platform to communicate and exchange business-related information and work. Let us preface this next section by stating that there is no need to use more than one messaging app, and that continuing to do so can put your entire company in danger, not to mention that the more apps you use, the likelier that something is going to slip through the cracks. The solution? Simply standardize the use of messaging apps in your company.
When you and your employees use only one trusted app, you're getting that end-to-end data encryption that you need to keep your information safe on the platform. On the other hand, if you send data from one app to the other, you're losing some of that encryption, and that leaves you vulnerable. Hackers and malicious software can intercept your messages and attack at that moment when your data is no longer encrypted.
When such a data breach occurs, it can be impossible to build your company's reputation back to what it used to be. So, be sure to avoid such a scenario by simply making sure that you and all your employees are using the same messaging platform for all business-related topics and data exchanges. 
Make communication more efficient with VoIP
Speaking of using a single platform for business communication, both internal and external, there is probably not a better solution around than VoIP. Voice over internet protocol is a cloud-based phone system that modern companies use to take their internal and external communication to a whole new level, as traditional phone systems simply don't cut it anymore. Nowadays, brands need a low-cost way to communicate with customers and teams all over the world, and they need a bunch of digital tools and features to maintain seamless communication and collaboration. 
While almost every VoIP provider will give you a low-cost phone infrastructure to work with, you should research providers extensively and read professional opinion pieces like this Nextiva review that go in-depth on plans, pricings, and available features. Ideally, you would want your VoIP system to provide a variety of tools to take your entire operation forward.
Be sure to look for features like:
Unlimited calling
HD voice quality
Conferencing tools
Call queuing
Number portability
Voicemail to email functions
Auto attendants
Collaboration tools
Unified communications
Full mobile optimization and app
Instant messaging
Various plug-ins and integrations
And more.
Choosing the right VoIP provider is essential in improving communication among departments and between your brand and your customers. Make sure to research VoIP plans thoroughly and choose a provider that can accommodate all of your needs without burning a hole in your pocket.
Build a strong communication hierarchy
Of course, you can't just integrate all of these tools into your operation and hope that your communication problems will sort themselves out. They will make a huge difference, but if you want to unlock their true potential, you need to build a comprehensive communication hierarchy. This is something that upper management needs to prioritize in order to bring stability to the company, provide a clear direction to all departments, and make external communication more efficient.
On the other hand, if you don't have a clear communication hierarchy in place, you can expect information and data to wind up in the wrong inboxes every day, all day, and clutter to accumulate as a result. Needless to say, this is not a good way to run a modern business.
How to Boost Sales by Personalizing Customer Experience
What's more, building a communication hierarchy will make it infinitely easier to personalize customer experience through sales, marketing, support, and more. With that in mind, be sure to optimize your vertical and horizontal communication to ensure that every employee knows exactly whom they report to, and where every piece of information should go.
This will also help with cross-department collaboration and break the invisible walls between marketing and sales, support and sales, and other departments. Keep in mind that these departments stand to achieve much more by communicating more efficiently and working together. 
If you're unsure how to build a communication hierarchy, just follow these steps:
Identify departments that need to communicate better.
Identify communication problems and bottlenecks within individual teams.
Standardize the use of all communication platforms so that there is no overlap and data loss.
Create a schematic detailing where different types of information should go. 
Identify the persons that should receive, and then distribute the data to their team members.
Create a new policy detailing these changes.
Enforce the policy and make sure that every employee is on board.
Take a personalized approach to ensure all employees adhere to the new hierarchy.
Mistakes are bound to happen, so make sure to correct them without assigning blame but rather by connecting with the employee and working out the kinks.
With a communication hierarchy in place, information will flow through the company more efficiently, and you will seamlessly raise employee productivity and happiness as a result.
Use a reliable project management tool
You might not have thought about it before, but one of the most powerful communication tools in your arsenal is your project management software. While you might use it primarily to run projects on a centralized cloud platform, you can also use it for better real-time communication. If you're not using a PM tool, then it's time to find one, especially if you have been forced to send your employees home and adopt a remote work business model due to the pandemic. This transition can be difficult for most, and a reliable PM tool can help maintain productivity and workflow without relying on endless email threads and chaotic Slack chats.
The project management tool you use should have everything from visual task and project boards to time tracking features, from easy and intuitive file management to analytics and performance reports and more. What's more, the tool should also have a built-in messaging app so that everyone can communicate easily without ever having to leave the platform. 
This way, all data is kept in a single place, which also elevates security. Coincidentally, this leads us to the next crucial point.
Focus on elevating cybersecurity across the board
Managing remote teams is difficult enough without having to worry about data security and nefarious online activity. Even if all your employees are still working under the same roof, there is no denying that the sheer amount of information flowing through your company poses a great risk for your cybersecurity. Hackers and scammers are everywhere nowadays, which is why your employees need to know how to handle sensitive business data, while you need to introduce the right cybersecurity systems.
You can start by educating your team members on proper data management and how they can spot and prevent online scams or even malware from infecting their devices. Next, it's important that you integrate a software and a hardware firewall to enable deep traffic inspection. This will also allow you to prevent cyber-attacks and react quickly to online threats.
You can also opt for a secure web gateway, also known as a network monitoring tool that will allow you to keep a close eye on your entire network. This tool will allow you to inspect all traffic, restrict access to non-work-related websites, automate early warning systems for scams and malware, and more. It's an investment, yes, but elevating cybersecurity is also paramount for long-term business success.
With the right security tools in their hands, your employees will have an easier time communicating and exchanging business data without fear. What's more, this will elevate customer trust and satisfaction, as your online audience will know that their information is safe on your servers.
Leverage data to improve internal and external communication
Speaking of all that data flowing around the web and your company, if you want to improve communication across the board, you need to make sense of it. The worst thing you can do is to follow your gut feeling and invest in the areas you think are critical, without first creating comprehensive reports. Remember that good business decisions are based on actionable data, so collecting and collating information should be one of your top priorities.
You can use the aforementioned analytics tools to collect customer data and find out what your online audience thinks of your brand, your communication methods and practices, as well as your communication via marketing, support, and sales channels. But that's not enough, as you also need to leverage internal analytics tools, like the ones in your VoIP and PM systems, to gather valuable information about your internal communication processes.
This will help you uncover weak spots in your communication systems and hierarchy and will allow you to improve and strengthen them using actionable, verifiable data. To do all of this, though, you need a comprehensive reporting tool, so make sure to integrate reporting software that will automatically pool all of that data into a single dashboard and help you create meaningful insights in minutes.
Let AI help with data management and reporting
Last but not least, collecting and collating so much external and internal data can be a costly endeavor. That doesn't just mean that you'll waste money, but time and productivity as well. Luckily, there is no need to do this manually anymore, as you can leverage artificial intelligence and machine learning software to not only improve data management and reporting, but also directly integrate new communication systems.
The Most Compelling Reasons To Implement Chatbots In Your Marketing Strategy
For example, you can leverage these technologies to make sense of all communication data, but also to implement AI-driven chatbots into your sales and support departments. While chatbots weren't all that great when they first hit the market, nowadays they are powerful communication tools that can alleviate a lot of the pressure off your sales and support staff. While the chatbot takes care of repetitive tasks and inquiries, your human staff can focus on solving complex problems and ongoing customer communication. 
Wrapping up
The digital revolution has certainly changed the way we do business, and unsurprisingly so, as new challenges require the use of innovative tech and powerful communication practices. By combining the software we talked about today with the communication practices we outlined, you can easily transform your business communication and take your company to new heights of success.