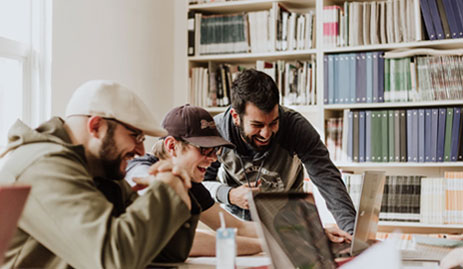 When trying to improve your small business, the right marketing matters. Here are some of the top small business marketing strategies that you should have, in order to improve your social media presence.
Set up a game plan
You need to have a game plan that works – without an execution strategy, your content won't succeed. So to begin with, create a content calendar and make sure you publish appropriate content for each social media channel.
Choose the correct networks
5 Steps to Keeping Your Social Brand on Track
Don't forget to choose the right social media platform for you to market on. If you're not using many pictures,  don't use Instagram but explore Twitter or Facebook.If you want to build B2B or B2C relationship, you should use LinkedIn. To get better results, explore the paid ads and promotion options on each of the channel.
Automate your posts
Use your time efficiently and automate your social media posts by scheduling them in advance. Tip: tools like Buffer or Hootsuite will help you. Capsulink is great example, and you can plan and track everything by batches and monitor and respond to messages quickly.
Engage with your audience
Social media doesn't mean anything without engagement. In fact, some social media networks do flourish on engagement, and it's not enough to just post, walk away, and hope it gets successful. You need to connect and engage with others so that you can build relationships and gain that trust. Commenting on posts, answering questions in groups , sharing content generated by users,, addressing complaints and issues, and from there, showing appreciation to customers is a great way to  build audience engagement.
Treat every social media channel as its own entity
Every social media channel is different, and the content, while it can be spread across all channels, has to be tailored for each channel appropriately. For example, if you're looking to connect with businesses, you would focus on more business content. If you're using Instagram, you can still talk to businesses but you will want to create amore visualized content. Don't forget to check your demographics too, and from there, cater to them as needed in order to create a social media content that others will like. The right social media presence will change the way you're able to foster new and effective strategies and SEO Brisbane understands this. Start to work on bringing forth new ideas with these helpful tips today!