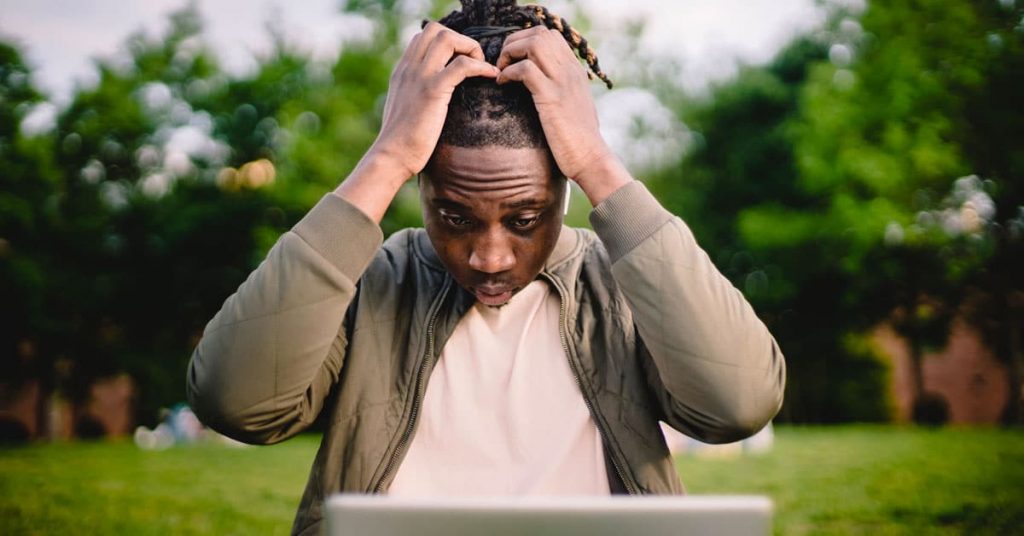 Digital marketing is an evergreen industry that is the choice of every entrepreneur nowadays. We have already entered in 2021; it is a must for marketers to stay on top of the industry. From small business owners to big and famous entrepreneurs, everyone is looking for the best business strategy to rank higher on Google and accomplish the best digital tools.
And for this, still, people are stuck between SEO and PPC. And in this case, you are not alone. CMO for global brands is constantly looking for the perfect option that delivers the best marketing ROI. The main difference between search engine optimization and pay per click is that traffic coming from SEO is free, while on the other hand, traffic generated by PPC is not free. You have to pay a cost per click.
Both SEO and PPC are a part of Search Engine Marketing which is one of the tools you can use as a part of online marketing.
In the guide, you will get the complete details about both parameters. It will help you to choose which one is perfect to go with.
What Is SEO?
Search Engine Optimization is the process that helps to bring the website rank higher and gain organic traffic from search engines. When you invest in SEO, you increase the targeted audience who Google search for keywords related to your products and services.
Most SEO strategies evolve around Google because it holds 92.24% of search engine market shares. And it's not only about that. You need to learn more about Google's 200 factors, including technical SEO, link building, content creation and more that help you rank higher on the search engine result page.
Advantages Of SEO
Check out some advantages of SEO that every individual should know who wants to start a career as an SEO executive or marketing manager.
Search Traffic Is Stable
If you start ranking on Google, you will see free traffic to your website or web pages as long as you keep optimizing them. Unlike PPC marketing, there is no on and off switch with SEO, where your website stops appearing on search results once your budget is down.
SEO Is Cheaper Than PPC
SEO costs a lot of time and effort to pay freelancers, agencies, and other SEO tools. But in comparison to PPC, it is still cheaper. For instance, as per the essay help UK, writing content that ranks and drives traffic to the website doesn't require money to target your audience. When customers decide to click on the link, it comes at zero cost, and if you click on the PPC campaign, you have to pay per click. Organic traffic is accessible and cost-effective.
Organic Listing Build Brand Authority
Appearing on google results constantly helps in building trust and brand authority with your target audience. It also indicates Google that you are great at creating subjects or topics.
Target Different Stages With SEO
Obviously, not all the audience are on the same page. Some are just getting to know your brand at the top, or some are at the bottom. With SEO, you can create different types of content like blog post, guides and case studies. It helps the audience to reach the segment where they actually want to go.
Disadvantages Of SEO
If there are advantages, then you will also find the disadvantages of SEO. Have a look at these:
SEO Takes Time To Give You The Result
SEO is a good strategy but takes a lot of time when it comes to the result. As Google help in ranking the website higher, that is why it takes time. If you don't want to wait for the result, you may jump to PPC.
Search Engine Algorithm Changes
Google has changed their algorithm many times over the years. And this result may risk your marketing strategy and organic results.
Requires Skills and Expertise
If you are not professional, you need to hire an excellent writer and SEO expert who can deal with it. And of course, it's time-taking and stressful for the one who is not aware of the technical issues.
Optimize Your Site Regularly
You can sit and see your site ranking, but it is necessary to optimize your content and web pages for better results regularly. Optimization also means amplifying the content and remove the links that are expired.
What Is PPC?
PPC is a form of SEM where advertisers have to pay publishers whenever someone clicks on the ad. Advertisers will only pay when they find interested people.
The cost of PPC usually depends on the industry and search volume of the keywords you are targeting. PPC advertising can help your business to stay competitive in a crowded market and appear in front of the targeted audience.
Advantages Of PPC
Here, you will find some of the advantages you can use for the PPC campaign.
PPC Ads Appear Above Organic Ranking
When you run a PPC campaign for the targeted keyword, your website will automatically come to the first page of Google results. And ranking good will definitely force customers to click on your site without scrolling down.
Run A/B Tests On PPC Ads
With PPC platforms, you can run two different ads to see which one provides better results. You can change some ad elements like copy and allow them to run for a period. Depending on the performance, either remove Google ads or continue optimization to improve your results.
Allows To Point Out Your Audience
First of all, you have to know who is your audience you want to target with ads. If you're going to select people specifically, like particular age, marital status or any interest, then going with PPC is a good option.
Offers Quick Results
As discussed above, SEO takes months to give you the result. But with the PPC strategy, you can get results in just a few hours. Isn't it amazing to try?
Disadvantages Of PPC
If some tools have advantages, then you will also find disadvantages as well.
Low-Profit Margin
PPC campaign comes with short term wins. That's why it has a low-profit margin as compared to SEO. As it is totally based on pay per click, the CAC would continue to get higher without an essential increase in the prices of your products and services.
PPC Ads Are Expensive
If you have a low budget or no money, it is difficult to run a PPC campaign. Because, we need to pay Google for every link that our customer clicks. It immediately raises your budget, and you may lose in your business. PPC rates can become more expensive when you are in a competitive industry like legal or insurance.
PPC Ads Become Hard After Few Time
As per the rule set by Google, you have limited control over your paid ad. Your copy might have similar wording with your competitors, which makes your audience pass it over. At first, you will enjoy working with PPC, but slowly it will become hard for you as a business owner.
Which Is Better – PPC OR SEO
When it comes to which one is better, then it completely depends on the industry and budget. Both SEO and PPC work well in the business industry. They both help in earning enough money for your business. SEO may takes might, but PPC is suitable for immediate earning.
If you have a budget and want to see an immediate impact on your business, the PPC campaign will show the fastest result.
If you have a longer timeline in mind and don't look for immediate results, investing time in SEO will be an effective choice. The best thing about SEO is that you don't have to think about paying for website traffic.
When it comes to your decision, then see which one is providing you well income and outcome. If you think PPC is a good option, then go for it. And if you think SEO is a good choice, keep trying SEO strategy or hire an SEO expert who supports you in this.
Conclusion
After reading the differences between these two, you might now be able to decide which one is good to go with, whether you are a beginner at this marketing tool or already know the basics of these. It will be beneficial for both of you. If you haven't decided which one is perfect to proceed with, the guide will bring you to the decision. And if you have already started, you will definitely reach the advanced level through the article. So, what are you waiting for? Just enjoy reading it, benefit from some essential tips, and choose the best one for your business.