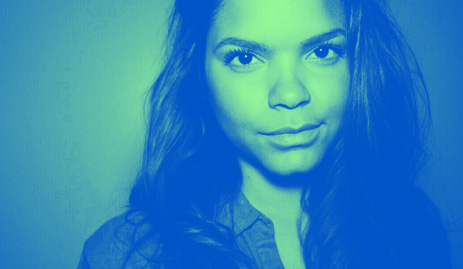 Are you looking for ways to boost your social media strategy? In the ever-changing world of digital marketing, keeping up with the recent trends and following the industry influencers is a must. If you wish to beat your competitors, it's worth learning from Dhariana Lozano and her success story.
Dhariana Lozano (@DhariLo)
Dhariana Lozano has been in the social media marketing world for 8 years now. She has worked with B2B and B2C brands from small local businesses to world known brands. About 3 years ago Dhariana decided she wanted to branch out and create her own agency – and she did it! Currently, Dhariana is consulting, blogging from DhariLo.com where she shares social media tips, resources, and social media courses, and working with her agency clients.
1. Tell us shortly what was the big breakthrough moment in your marketing career?
I feel any time I create positive changes and make a client happy it's a success story. The industry is saturated, and there's a lot of people who think they can "do social media" – when in fact they can't. It's great to be able to come in, implement strategies that work and get real results. Through my agency, we work with a lot of restaurants, and it's great to be sitting there and see people come in, phones out saying "Can I have this? I saw it on your Instagram". It's really nice when we get emails or texts from clients saying that they love how their accounts look or that they're seeing results from social. It makes my day.
2. What has been your biggest digital marketing fail (and what did you learn from that)?
This one is hard because I've had several big fails. I got them out of the way early in my career but still so embarrassing. One of my biggest fails was when sending an email to the wrong list of recipients (we're talking a 40,000+ person list) for a worldwide company. I had just started this job, and it was one of my first times sending out a big email – I was so nervous. I almost got fired, but luckily my boss (and now dear friend and mentor) saved my butt. I get sweaty every time I send an email now – even to my own subscribers. I check everything 5 times before hitting send.
3. What's your TOP 1 advice to other marketing specialists?
My number one piece of advice for other marketing specialists is to always continue to learn, grow and get creative. Our world changes so often you have to keep up with all the changes, and you can't get stuck or be afraid to try new things. Keep the ground rules in mind, but remember that there's room to experiment (with the right client of course).