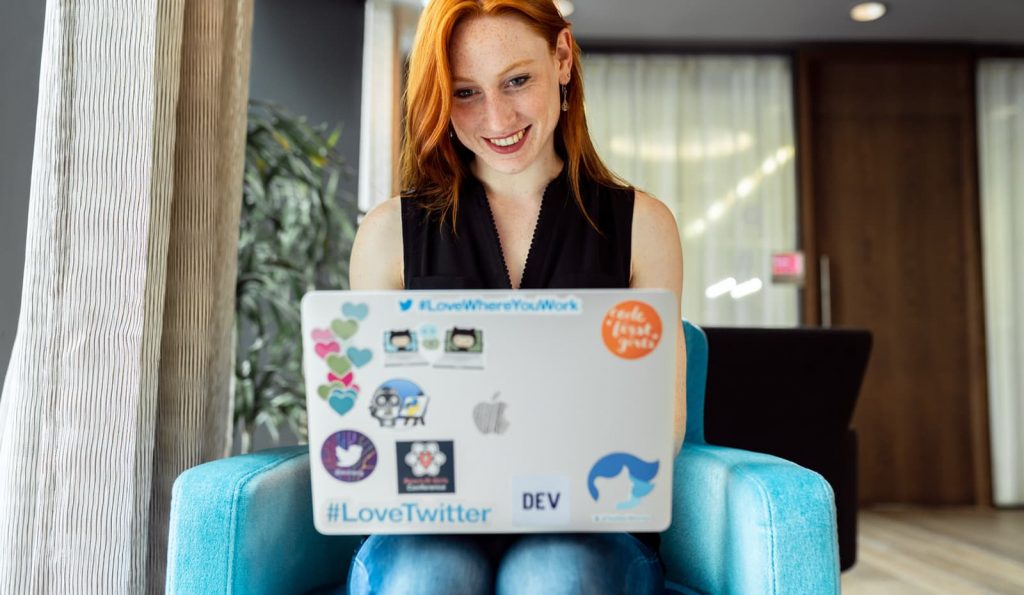 Communicating with customers, any company consolidates its position in the market and increases the success of the business. SMS marketing is among the most effective tools for maintaining communication with customers. Using this tool, you can distribute information about a product or service by sending it via SMS to customers. SMS marketing is considered an effective way of direct communication with the consumer and is one of the tools of direct marketing. Applications with complex business logic and a standard interface, such as sending messages and presenting minimal information, are the advantage of Xamarin. So, if you want to know exactly how SMS marketing can increase the online presence of your business or if you need to hire a Xamarin developer – read on and we will tell you about the most effective methods and explain the necessity of a Xamarin programmer for your business.
How to Promote Your Website Through SMS Marketing
SMS marketing is one of the effective tools to attract clients to your website. By communicating through SMS with each of your  clients, you can easily inform them about upcoming events related to your website or attract new customers to the website by raising awareness of what you can offer them.
First of all, you can set up an automatic greeting for new subscribers. After adding the number to your database, he or she will receive an SMS message with any text that you configure. After that, you can inform them about some of the interesting offers that they will find if they visit the website within 24 hours, for instance. Agile marketing will help develop a more coherent strategy. 
Suppose that a person has refused a purchase and has not yet become your customer. If you have his number, you will be able to notify the subscriber about various special offers. SMS is the shortest way to the client, which leads immediately to his smartphone.
Congratulate the customer on his birthday or New Year and leave a link to your website with a special offer for the holidays. People will remember you and your service. It is brand recall and brand recognition that plays a huge role.
SMS marketing is a lot like email marketing that can be an effective tool for generating leads and sales. Messages may include links to mobile landing pages for the database and new requests.
For SMS marketing purposes, you can develop a special application that will send messages to your customers. If the main thing in the application is functionality, and all you need for the design are only a couple of buttons and a beautiful schedule, then Xamarin developer is exactly what is needed.
Why SMS Marketing Is Good For Business
Here are a few key factors why you should use SMS marketing:
It's suitable for small, medium and large businesses. Huge companies such as banks, travel agencies, airlines, and others use SMS marketing as a tool to communicate with a wide audience, while small businesses use it locally.
It's a good opportunity to reach your audience. Today, billions of people use mobile communications, so SMS marketing offers great opportunities for interacting with the audience. It is limited only by the level of creativity of the company and the list of phone numbers.
It offers many opportunities for business development. Companies use SMS marketing to advertise their products and services, notify subscribers about new products and promotions, notify about discounts and contests, remind about events, confirm passwords, send news and so on.
There's no bounce. Unlike email marketing, the bounce does not happen in SMS marketing campaigns. Even if the mobile device is out of range or turned off, the message will be delivered to users immediately after reconnecting the phone.
There's a high engagement rate. People check their mobile phones up to 80 times a day, so SMS campaigns show a high level of openness.
It does not require special skills. Creating SMS campaigns is easy – the whole process takes no more than five minutes.
It works great in conjunction with other channels. SMS marketing is used with email marketing and web push notifications. Experienced marketers combine these channels to achieve their goals. Sometimes they set up automatic sending of SMS to those users who have not read the letter.
Tips on How to Increase Brand Recognition Through SMS Marketing
Shorten, customize, target and measure your branded links
It is very important for any business to make their brand name recognizable. A good reputation and the right strategy usually leads to brand recognition. To get these factors, we have gathered some tips. Using them, you can increase your chances of success and can avoid simple mistakes.
Send information that will be useful to the target audience. Clients must tick your SMS in their brains – "Don't forget to visit X, there are some exciting promotions!" Nobody likes senseless spam. If any change in your service does not benefit consumers, do not bother them with such trifles.
Send out a thoughtful SMS. Think over what can interest your clients, and write about it.
Use a language that your audience can understand. By sending a message full of slang to older people, you just risk being misunderstood and ignored. Target your audience better and create different, more personalized text to everyone.
Provide a brief and clear information in an SMS, so that a person understands everything the first time.
Send such SMS messages at the right time. Watch your text being sent in working hours or on the weekend, but not after midnight.
Future of SMS Marketing
SMS marketing has entered the stage of transition from accelerated to maximum growth rates. Nowadays sending SMS messages provides ample opportunities for detailing and allows you to segment the audience not only by gender, age, and income of the subscriber but also by other parameters, for example, using geo-targeting. With the development of the Internet, companies got more opportunities to determine the location of subscribers and communicate with them at the right time and in the right place.
Among other things, SMS marketing has the lowest cost of communication and client acquisition. The opportunities provided by SMS-mailings are quite large: you can sew a unique promo code, an active phone number, a link to the landing page in SMS. Short SMS messages are better than other sources can convey the essence of communication when used correctly. What awaits SMS marketing in the future? Here are the trends that are already gaining popularity.
Personalized notifications
The technology of targeted advertising from social networks and newsletters will soon turn into SMS messages. User data collected on social networks will allow for more careful planning of advertising campaigns and sending personalized notifications to a narrow circle of people. For example, five out of twenty of your clients run in the morning. Of course, it is to these five people that you will send out advertisements for new running shoes. In other words, it will become a tendency in SMS marketing to know the brand`s client and to combine information from social networks and the data provided by the client himself, thereby ensuring the accuracy of the client's portrait.
High client retention and ROI
Retention can be achieved by sending a moderate number of messages and by obtaining permission to inform. Be sure to send targeted messages to your targeted audience. If you take care of the client, it will pay off in the future. Since SMS marketing does not lose its popularity, proper use will lead to a high level of client retention.
Friendship building
When SMS marketing only began to develop, it was new and unusual to establish communication with people through a mobile phone. To many people, this seemed too intrusive. Advertising invaded personal space, used personal data and information, no one gave consent. But since people began to use mobile devices more and more, establishing a connection for business and brands via a smartphone and obtaining consent to inform has become a natural and constant activity.
In social networks and media, advertising is integrated into the text and helps to interact with subscribers. SMS marketing is the closest to this type of advertising. It is less complicated and immediately offers a product, service, or incentive to carry out a targeted action to a consumer. Establishing a trusting relationship between a client and a business is what SMS marketing is getting closer to.
Messages with VR and AR
The world of virtual and augmented reality are actively entering into our lives. Soon, this technology will be applied to messages. With VR and AR technologies it will be possible to walk around the premises, examine the goods, smell, and even feel the structure of objects in the cafe that has just opened! Now there are such opportunities through web versions of sites, however, with the development of technology, SMS marketing will move to a new level of client involvement.
PUSH-messages with carousel pictures
This technology is fairly quick to put into practice. A push message is essentially a popup on a smartphone. If desired, the user can reject the SMS or save it to Inbox. We are accustomed exclusively to push text messages, but after a few years windows with pictures-carousels and buttons will pop up on your phone, as happens in push messages in browsers. It is most realistic to bring technology to life with the help of instant messengers, where multifunctional SMS already exists.
Location targeting
4 Convincing Reasons To Use Location-Based Advertising
Any modern smartphone has a geo data detection feature. Modern developers skill fully use this tool and send instant messaging to people who are located in the territorial proximity to your store. This tool is incredibly effective in attracting new clients. The main advantage of this SMS marketing feature will be the security of client data. Now, user safety comes first, people are becoming more sophisticated in the matters of their data, and accordingly, companies listen to their clients and do everything possible to prevent the leakage of geo data and other important information about the user.
How Big Companies Use SMS Marketing
More and more companies are turning to SMS marketing, putting out huge amounts to find the perfect solution to promote their services. Amid all this noise, it is becoming increasingly difficult to make oneself known. SMS marketing is a universal solution for both large companies and small businesses. We will look at examples of how well-known companies use SMS marketing to increase their audience. In particular, we will talk about such companies as Facebook, CNN, IKEA, Subway, Reebok, Marks & Spencer, and others.
Promotions of IKEA, OLD NAVY and Reebok
A newsletter is an extremely effective tool for increasing sales. After all, 90% of recipients read their SMS within three minutes. When it is necessary to conduct an effective campaign for the sale of promotional products today, bulk mailing SMS is the perfect solution since on average, 50% of emails are opened only within six hours after sending them. Thus, the Swedish furniture brand uses SMS marketing to increase its sales. The IKEA Family Program is a loyalty program, which includes SMS distribution of promotions, new offers, and feedback. The company notifies clients about exclusive offers since not all clients monitor updates on its website. This approach increases client engagement and sales.
The sports brand Reebok also notifies its clients of promotions and sales via a mass SMS campaign. The company uses keywords and short codes so that clients subscribe to their newsletters. As for the clothing brand OLD NAVY, the company adds promotional codes to SMS messages that provide exclusive discounts for the brand products. People value exclusivity, and although most clients understand that they were not the only ones to receive a brand offer, a notification from a shoe store or a restaurant shows that a brand cares about the client. Thus, the loyalty and constant presence of the company is formed.
Orders at Subway and Marks & Spencer
Most companies, for example, Subway, gave users the opportunity to experience the benefits of SMS services for placing an order. Now the total number of fast-food chain subscribers is 5 million with an 85% retention rate. The company uses their newsletter to provide clients with limited-time promotions, to remind about special offers, and thus always remain in sight of its target audience.
SMS marketing makes company clients come back to them over and over. SMS is a great way to not only send special offers to your clients but also to remind them of yourself. For example, the British company Marks & Spencer reminds its clients of their special meals when they leave work at lunchtime. As soon as a person leaves work to have lunch, he receives SMS with special offers, and the likelihood that he will go to dinner in Marks & Spencer is very high.
New Product Promotion by Tommy Hilfiger
Imagine that you launched a new product line and you need to quickly notify about it. SMS marketing is a great way to do this. For example, premium clothing brand Tommy Hilfiger sends clients SMS with new products and promotions. They send the client no more than 10 messages per month, thereby staying in sight but not spreading spam.
The advantages of such a tool are obvious:
speed
scale
high level of discoveries
ease of the process of following links to sites
personalization of communication.
SMS as a way to verify on Facebook and Twitter
Often companies use SMS, voice, and missed calls as a verification of the phone number. This is an effective method to build a client base with 100% real, certified numbers. This is how Facebook or Twitter uses SMS marketing to get a user's phone number. Many companies have successfully adopted the experience of these technology giants and received at their disposal the telephone numbers of customers for their database in a quite passive way.
Personalization with CNN
As a major media conglomerate, CNN uses text messaging to communicate with the target audience. The algorithm works this way: a person subscribes to the breaking news mailing list and in case of emergency events, he will be the first to know about them. The client does not need to look for information, because SMS marketing provides him with exactly what is important. The unsubscribe system is also well established, and you can easily unsubscribe by sending the word "STOP". SMS newsletters should become more personalized. Targeted SMS will bring the highest conversion to a business.
Bottom Line
SMS marketing is a tool to achieve many goals. Keep in mind that SMS messages should be thought through to the smallest detail. Xamarin development may be a good option if you prefer more personalized tools. Though remember to hold to the tips we mentioned above if you want to increase your business's online presence. SMS marketing can be integrated into any product promotion strategy, but it can be effective in your website promotion too.