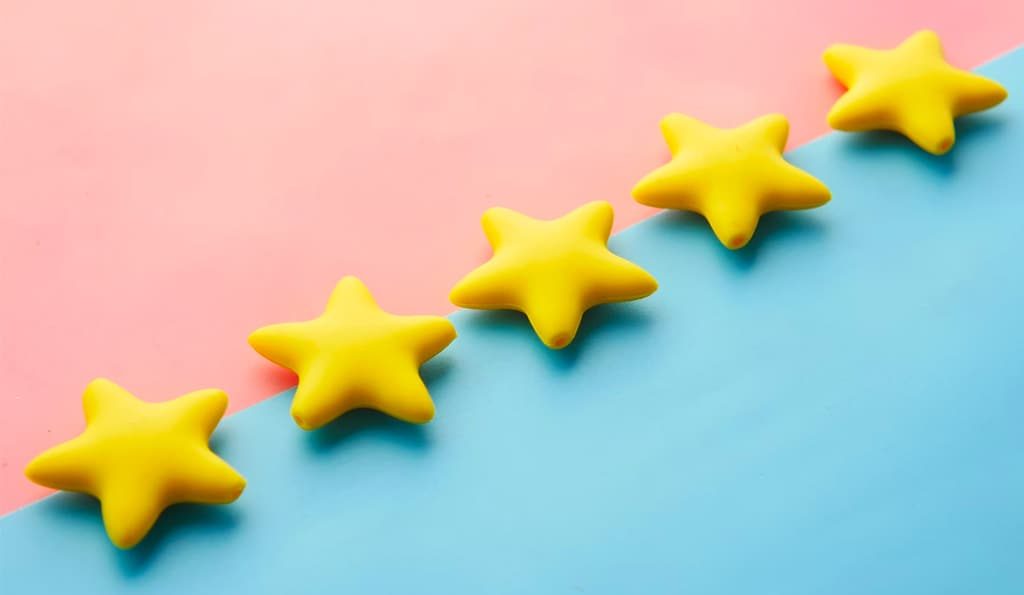 The most credible ambassador for every business is a satisfied customer. While you know perfectly well how great your product is, that matters little to potential consumers. All they want is proof that your product has everything they need.
The client wants to see evidence from other consumers to be sure that the decision they are going to make is the right one. 
Which company would you go for, one with no reviews or the other with numerous positive reviews? The answer to that question we all know. 
According to statistics, over 70% of consumers claim positive testimonials and reviews make them trust a brand more. Almost 90% of prospects trust reviews they see online as much as a personal recommendation. 
This is a massive amount of credibility you will leverage with some well-executed testimonials from genuine customers.
What is a testimonial?
Testimonial is one of the most effective marketing tactics, according to marketers. If you were wondering how to boost conversions through content, testimonials are a great example.
Testimonials are a type of review or social proof. They both serve the same purpose, but there is the main difference – You are the one who selects testimonials. You have complete control over what testimonials are used and how and where they will be displayed.
Let's see how powerful testimonials are:
97% of buyers look at reviews online before purchasing.
A single good review may increase conversions by 10%. 
Testimonials may increase conversion rates by over 30%.
How to get testimonials
Whether your business is retail, professional, or service, online reviews will not just fall into your lap. Your business is more likely to get a negative review on an ordinary day because dissatisfied customers leave reviews more often than satisfied ones. 
This is not an easy process, but building a system for gathering reviews for your business will bring results. 
You must be wondering how you will win such reviews and influence people, and there are several ways.
Reward Customers Who Reviewed
Thinking of all the benefits you will get from customers who provided great reviews for your business, try to encourage them to leave a review.
Here is an example: if you are the hair salon owner, offer clients a chance to discount a haircut prize in exchange for a testimonial.
You may apply the exact concept to encourage reviews online. Offer coupons, discounts, or special deals on their next purchase with proof of a written review.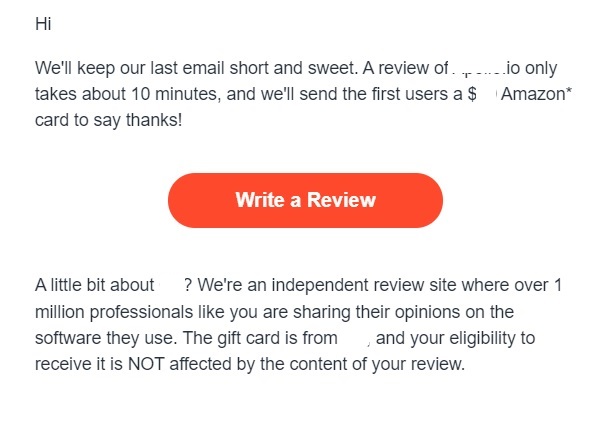 Find testimonials on Social Media
One of the simplest ways to get customers' testimonials is to find and use what people have already said about your product/service on social media.
People go to social media platforms not only to socialize but to praise things too. If you are doing something right, you will notice a steady stream of individuals saying incredible things about your brand.
Testimonials from social media look more authoritative because your online business must be something to have people praising it via the internet. 
To find testimonials on social media, research your blog or business name on Twitter, Facebook, and Instagram.
You can also check out reviews on your business account. Facebook testimonials can be detailed, making them a perfect way to highlight what your company does best.
Followers on your Facebook or Instagram profile often leave comments, reviews, or write compliments in the inbox. Positive comments contribute to your credibility, show how satisfied your customers are, and influence the decisions of your prospects. 
If you have a local business, you probably understand the importance of local search directories such as Yahoo Local Business, Yelp, Google business profiles.
If you have reviews you would love to share; you should put them on your testimonials page. You can copy and paste a review or make a screenshot.
Ask to use quotes from emails 
Although there are a lot of helpful email marketing features, for getting a testimonial to use in your marketing and content strategy, you need to use a quote from your emails. 
Email testimonials look good because they show someone took an effort and spent time to send you thoughts about your product.
For instance, one of your blog visitors might send you an email to let you know how much they enjoy your content or how helpful your tips are for them. This can also be used as a testimonial.
Remember, before publishing testimonials, you should always ask for the permission of that particular person.
Use chatbot for collecting reviews
You have probably already heard of chatbots. Chatbots are computer programs created to simulate human conversations on a website or a messaging app.
Can you use a chatbot for getting testimonials? Actually, you can.
You may put a chatbot personal assistant to invite customers to give feedback and then extend a special invitation to leave a review every time they had a 5-star experience.
The most convincing types of testimonials
The best response from future users of your product/service is a real user experience, sincere and genuine. Positive user experiences placed through appropriate channels are the most convincing testimonials. By reading them, your potential users get inspired and motivated to take action.
To effectively promote your business, you can use the following types of testimonials: 
Quotes
This is the most common form of testimonial dating back to the beginning of the last century. Quotes are written in a short form, excellent for sales texts. By putting an image of a satisfied client, you will give greater legitimacy to the quote.
 The best way is to conceptualize the quote by describing a particular transformation process rather than just plain text and praiseworthy words.
Influencer testimonials
An influencer is a person who is trusted by the army of followers and your potential clients. To find the influencer for your niche, you need to follow at least one rule when getting testimonials.
For example, if someone is influential in the tech niche, he may not be ideal for clothes, makeup, or children's toys. So, find a suitable influencer who will try your product/service and then agree on an advertisement through a testimonial highlighting the product's benefits.
Video testimonials
Video testimonials are powerful because they connect potential customers with your business both visually and emotionally. They seem far more convincing than the written ones. 
If someone is suspicious about the integrity of the testimonial, using a random video made entirely amateurish, all doubts will be gone. You get an altogether credible and convincing image that best promotes your business's size, strength, and quality with video testimonials.
For video testimonials, you can look for a YouTube influencer whose content aligns with yours.
Testimonials as a Marketing Tool
Testimonials are compelling, and the number one reason that makes them so effective is that they make your brand trustworthy.
There is a vast difference between you promoting your product and someone else talking about it. Testimonials are endorsements from people who have used your product.
When people talk about your brand and business positively and leave many positive reviews, we talk about content that builds trust.
Customers that trust you will buy from you, stick with your brand and convert to loyal customers. They will share a story about your brand with their friends and family.
How to Use Testimonials
There isn't one single way to incorporate testimonials into your marketing strategy. You need to create a strategy and use the right testimonial type with an appropriate strategy at the right place to make it work.
1. Landing Page
Using a landing page to showcase customer testimonials and reviews is a fantastic decision. 
Customer testimonials encourage visitors to take the next step in the sales funnel, which results in a higher conversion rate.
How to use testimonials in your landing pages: 
Have you won any awards, or do you have statistics that speak to the effectiveness of your offer? That would be even better to point out.
You can add multiple testimonials of all types, including success stories, quotes, influencer reviews, and more.
Make it look real
Think like a consumer; are you more likely to trust an online review if it includes a photo of the real person rather than their words? Visual customer testimonials on landing pages make them even more powerful.
2. Testimonial Page on Your Website
A testimonial page on the website is a perfect way to make an impression on your visitors.
Your visitors expect to see testimonials posted by previous customers when they visit your website for the first time. This page helps visitors meet their expectations by answering a lot of questions they might have.
Your testimonial page serves as a platform that shows off how other customers benefited from your product. This is a powerful tool that encourages prospects to take action.
Take a look at these few tips to make the best out of your testimonial page:
Use the high-quality photos and videos you can manage 
Make your customers look good too 
Ask them to share concrete numbers that will demonstrate the ways you helped them
Use a clever layout to present the content to be easy to read and understand.
Use testimonial in the Hero Image or Slider
For instance, the hero image at the top of the page can include a call to action.
Another effective way to include testimonials is to put them in a slider on your homepage. This way, the testimonial will not take up room down on the page, and it will serve more than a single purpose.
You can also use the templates to add quotes and reviews to forums, websites, and forms—design testimonial sliders with different colors and shadows to immediately grab visitors' attention.
3. Email Marketing
Once you've collected your social proofs, there are many various ways to add testimonials to your email marketing messages. There is no wrong way to add testimonials to your messages. You need to be sure you are providing your readers with value. 
Below, you will find excellent examples of testimonials being used in email marketing.
There are so many ways you can talk about a specific product before your email subscribers start to feel overwhelmed with information. 
Testimonials in email marketing are not a new practice; however, they are highly underutilized. If you have got a product that shines, support it with customer reviews and make sure to share their experiences with your subscribers. 
How to include testimonials into email marketing messages? 
Share product experience reviews
Send video testimonials
Showcase other's reviews to encourage people to share
4. Put testimonials on your homepage
The homepage is probably one of the most common places you will see customer testimonials. Over 85% of visitors will want to see the product by visiting a company's homepage. 
Your homepage gets the most hits of any page on your site, and if you place positive customer testimonials front and center, they will get a chance to see it right away.
This is a practical yet simple way to give visitors a reason to keep exploring your site, and ultimately, your product or service.
5. Customer testimonials podcasts
Capturing the voice of the customer is vital for producing an engaging customer recommendation, whether it becomes a case study or is included in a press release or any other type of marketing collateral. 
Collecting quotable material usually involves an interview in person, recorded to capture the customer's words.
For many potential clients, hearing real customers endorse a product can be very convincing. This type of interview provides an opportunity that organizations often overlook: the recorded audio may be repurposed for a podcast. Podcasts can provide multimedia content for conference presentations or interactive eBooks.
To do this right when you start your podcasting journey, make sure you choose the best podcast hosting service.
6. Share testimonials on social media
When it comes to sharing testimonials via social media channels, the options are endless.
Testimonials are short quotes, making them easy to share on platforms like Facebook, Instagram, Twitter, and LinkedIn.
Facebook business accounts already have a section dedicated to reviews. 
Similarly, when receiving positive feedback from your clients directly on social media, engage. Retweet and share testimonials, feature them on your Facebook and Instagram stories or create a longer post to highlight them on LinkedIn. Doing so will allow you to reach the target audience and encourage engagement with your brand.
The best part about this strategy – it is free and easy to do. 
7. Use them in case studies
Testimonial case studies showcase how your business helped a customer. They typically include testimonials and other valuable information on the transformation that the client underwent on their journey.
A case study testimonial is a client who tells the world he enjoyed working with you or is satisfied with your product. 
8. Include testimonials in your blog content
A visitor that comes on your blog through a link on the website or using an external source is a potential customer. Include brief testimonials inside your blog to attract the attention of visitors who landed on your blog accidentally, and reaffirm credentials to those who are there because they were browsing your site.
9. Services page
You can include content on a services page, but you should first have a long list of happy clients.
Including a testimonial from satisfied customers near the call to action buttons on the services, the page will be more convincing than clever copywriting.
10. Place testimonials next to CTAs
Use testimonials to drive conversions by including them next to your call to action.
A testimonial could be the trigger to overcome prospects' final objections and get them to make a purchase.
Most common testimonial mistakes 
Posting testimonials without images – avoid using perfect stock photos at all costs; customers will know it is not a real photo, and therefore you will lose credibility.
Not being specific enough – testimonials saying your product is excellent doesn't say much. 
Displaying lookalike testimonials – you don't want to end up with dozens of testimonials that look the same.
Avoiding client's emotion – let the audience empathize with the client's testimonial and make an emotional connection with them.
Posting only on your website – You will limit testimonial reach if you post them only on your website. Take advantage of using different social media platforms.
Testimonials that are too long to watch – most viewers turn off testimonial videos after two minutes. No matter how fantastic your video is, you will lose many viewers if it lasts longer than two minutes.
Conclusion
Taking care of customer feedback and reviews is one of the most important ways to market a small business. It will cost you nothing except a small amount of time to respond and offer many benefits.
If the testimonial story is filled with details and emotions, then there is no doubt that such a testimonial is good, relevant, strong, and impressive. If that story comes from someone who is not a seller but a user, it gains even more weight and significance because it brings an authentic third-party experience.
A good and convincing testimonial is not a story filled with epithets in the superlative. It is the story of the entire experience with your product or service. 
That is why testimonials must be stories that everyone will be happy to read, hear, and share.