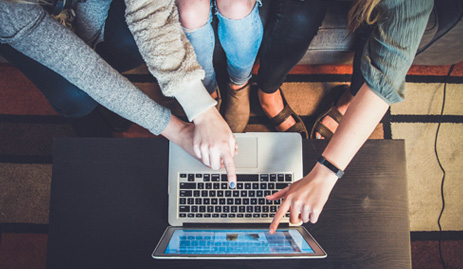 Google AdWords (Google Ads) is a great advertising tool that can increase your clientele, raise awareness of your company and sometimes even eat a slice of the competitors' market share by targeting competitors' keywords. While the ad message is important, the landing page experience is as important. These 6 ideas will help create the landing page experience the customer will enjoy!
1. Understand the importance of the landing page experience
Landing page experience is a measure that affects the ad ranking, their position and CPC. It measures how well the ad responds to what the user is looking for and how well and quickly the landing page provides the information with the least amount of hassle for the user possible. A simple way to create stunning landing pages without a lot of technical skills is by using a WordPress page builder. It will transform any theme to allow drag and drop customization.
2. Provide relevant content
The content that the landing page provides has to be relevant to the keywords used and has to resonate well with users' needs. For example, if a user clicks on an advert about baby diapers, the landing page should provide types and brands of diapers to give the user a general approach.
3. Create credibility
Provide all the details that the user needs and wants to know before calling for action. Make sure the information can be found easily. Describe the products and services in a meticulous manner, be transparent.
4. Organize the website
Make sure the website is organized in a simple and logical way that allows visitors to find what they are looking for quickly. Remember, it's not a good idea to expose the first time visitor to annoying pop-ups!
5. Optimize loading speed
Downgrade the image sizes, use simpler designs, find a better host to make the website quick and responsive on both – computers and mobiles. How many times have you clicked away from the website because it took too long to load in?
6. Consider SSL certificate
By having Cheap SSL certificate, the website indicates that it is a safe place for users to share their private information as well as payment details. It also helps with SEO rankings.