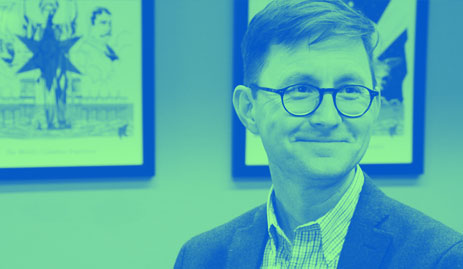 Are you dreaming about getting your website on the first page of Google? You're not the only one. Good news is that smart SEO can help and it's easy to learn more about it if you follow the right experts on social media and blogs. Further, we introduce one of the must-follow SEO influencers that will help you stay current on the best practices by providing excellent, reliable and actionable SEO advice.
Andy is a co-founder and the Strategic Director of Orbit Media. He is also a highly rated speaker at industry conferences and a writer for many of the most influential marketing blogs. Over the past 17 years, Andy has created web strategies and has given advice to more than a thousand businesses. He is also the author of Content Chemistry: The Illustrated Handbook for Content Marketing.
1. Please, tell us shortly about your success story.What was the big breakthrough moment in your career?
In December of 1999, I quit my job. I had spent the several years as an IT recruiter, helping programmers and database administrators find new jobs. It was interesting, but not very creative. And I wanted to make things.
In January of 2000, I started building websites. I worked with my friend from high school and college roommate, Barrett Lombardo. In 2001, we started Orbit Media Studios and slowly began to grow. Back in those early days I first started working with search engines to promote websites and measuring results with analytics. But in those days, Google wasn't the only search engine and Google Analytics didn't exist yet! The big breakthrough came in 2012 when our business consultant, Todd Gettelfinger, agreed to become our full-time CEO. Gradually, Todd began to build a sales team and my role became fully focused on marketing. I had time to double down on marketing and to start initiatives as:
Doubled our email frequency from monthly to bi-weekly
Launched a monthly teaching event, Wine & Web
Launched an annual conference, Content Jam
Started a major research initiative, our annual Blogger Survey
Started a podcast, Content Matters
Wrote a book, Content Chemistry
Started quarterly workshop, Orbit Academy.
The results of all this activity are huge. We are closing in on a million visitors per year and the business has more than doubled in size. Today we are a 38-person company with $5 million in revenue with no advertising expenses. In fact, our marketing produces revenue.
2. What has been your biggest digital marketing fail (and what did you learn from that)?
I often fail at keyphrase research. I recently wrote a long detailed article about how to get started with content marketing. I put a ton of work into it and even made a video to put at the top. It was around 10 hours of work total to create. To drive traffic to it, I optimized it for the phrase "how to start a blog." A lot of people search for that phrase, so I was excited to see some high rankings and a lot of traffic. We launch the post, wait a week, check the rankings …crickets.
The post doesn't rank for the phrase at all. It isn't even on page ten in Google. I completely screwed up and all that work led to no ranking or search traffic at all. My mistake? I underestimated the competition. This is an insanely competitive phrase. There are famous blogs that rank on page two. A website called www.howtostartablog.com (that's an exact match domain) ranks on page three. I was crazy to even try.
I learned two things from this failure…
 Take more time to evaluate competition before targeting a phrase
Don't get discouraged. Sure it was 10 hours of work, but I can keep promoting that article in social media. I can talk about it at events. I can send it to clients, prospects, and friends. There's more to life than rankings.
3. What's your TOP 1 advice to other marketing specialists?
The key to qualified website traffic is search optimization. And the key to search is to first understand this one important fact: Google does not rank websites. Google ranks web pages.
Once you understand that, you'll realize the challenge is to build a website that has all kind of pages optimized for all kinds of phrases. And there are two main types of phrases people search for:
Commercial intent keyphrases (dollar signs)
Information intent keyphrases (question marks)
A well-built website has pages that target both. The product and service pages target dollar sign phrases. These pages are focused on turning visitors into leads and customers. The blog articles target the question mark phrases. These pages are focused on turning visitors into subscribers. Each page on a website has a job to do, like members of a team. They work together to build awareness and create demand.