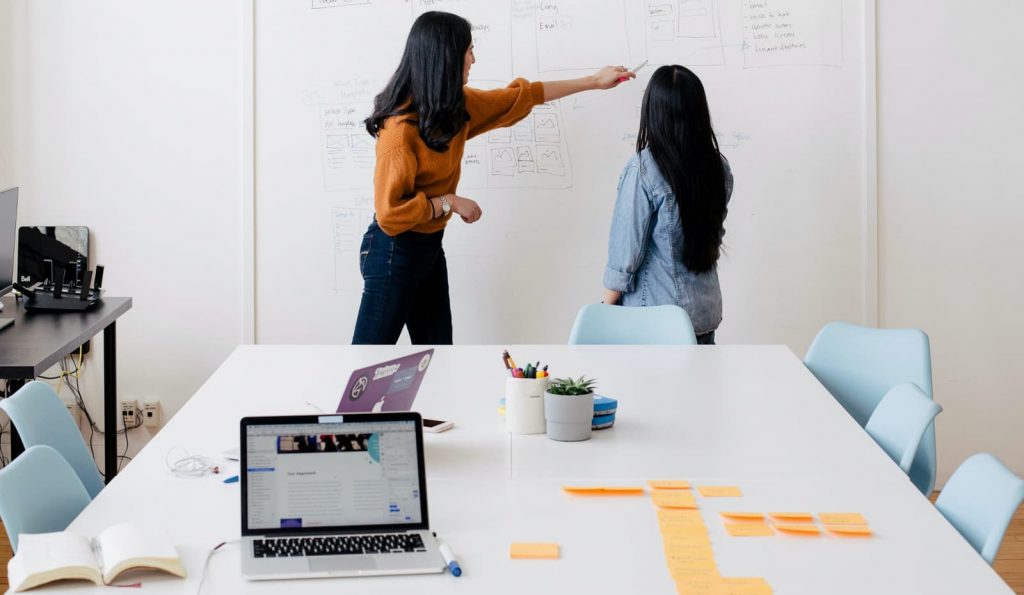 Today, starting an online business is nothing special. With a laptop, an internet connection, and a few spare bucks ─ a teenager could launch a good-looking and functioning online store in a matter of hours, thanks to eCommerce platforms like Shopify and WooCommerce.
In fact, according to 99firms, there are between 12 to 24 million eCommerce websites in the world, but only about a fraction (a few hundred thousand) of them are generating meaningful revenue.
Needless to say then ─ regardless of the niche of your online store, the competition is absolutely rife. And while there are a myriad of well-known, tried-and-tested ways to boost conversions and grow an online store, simply applying those techniques won't get you very far.
That's because all your competitors are applying those same tactics. To stand out and scale your store's potential client base, you need to go above and beyond by making your store more convenient and useful for the audience.
How?
Here are four such lesser-talked about tactics to expand your eCommerce store's reach and capture new audiences:
Incorporate a Semantic Search Bar
Improving site search is often put off for later and deemed a low priority task, but that's a huge mistake you don't want to make, as there's a sizable chunk of potential customers who are well aware of what they want but aren't up for browsing your product catalogue.
In other words, this is an audience segment with a high-purchase intent for a specific type of product, and low patience. As soon as they land on your site, they'll use the search feature to find what they're looking for, and if they don't find it, they'll likely bounce. They may not want to put in the effort to navigate your store and go through your entire collection of products.
What's more, such visitors often make spelling mistakes in their search query, or don't know the exact name of what they want, which means even if you do have their desired product in stock, they may never find it ─ unless your search bar truly works.
So, your search bar is an extremely useful tool of conversion that can capture this potential customer base, but only if it works well. A successful search experience means satisfied visitors turned customers, and they'll be likely to make more purchases in the future and recommend your store to others.
However, most small-to-medium sized online stores settle for traditional search, known as lexical search, which involves character-matching so the results are limited to literal matches of the query words or variants of them. This isn't effective and results in lost conversions.
Enter semantic search. Essentially, with semantic search, your site's search engine can determine the intent and contextual meaning behind the search query, thus improving the accuracy of search results and consequently, user satisfaction. So, if you incorporate semantic search on your store, you'll gain a critical advantage over your competitors in terms of converting such customers and retaining them.
Using AI and machine learning, semantic search understands the customer's intent (i.e. identify the typos, recognize synonyms, show related products) instead of just focusing on specific keywords. Based on the click-through rate, the search engine re-ranks products according to customer interest, so they are likely to find the most relevant products at the top of the search results page.
Furthermore, semantic search helps provide relevant search suggestions and autocomplete by analyzing past search queries. For example, check out Banana Republic's autocomplete suggestions below.

While AI-based semantic search is a fairly new technology, there are several companies developing tools that you can integrate into your online store. Inbenta and Celebros are two such companies that provide advanced site search capabilities for eCommerce businesses.
Provide Personalized Product and Content Recommendations
The modern customer not only craves personalization from businesses but expects it too. According to research by Barilliance, product recommendations account for up to 31% of eCommerce revenues. Plus, implementing personalized product recommendations can improve cart abandonment rate by up to 4.35%.
In fact, Amazon attributes 35% of its revenue to personalized product recommendations, which are regularly updated and optimized to gratify each individual user. So, simply put, providing personalized product recommendations can skyrocket your sales.
Essentially, personalized recommendations are based on user behavior. Recommended products are the ones that have been frequently viewed, considered, or purchased with the one the customer is currently considering. They can also be based around the shopper's purchase history at your store, if they have any.
By leveraging the shopping behavior data of past customers, you can make predictions about what future customers will like. This involves user data collection and analysis, along with the deployment of automatically generated recommendations at places where customers are most likely to respond.
How to Increase Brand Visibility Using Email Marketing
That is, you can suggest highly relevant products to your audience at multiple touch points of the buyer's journey, right from the homepage and category pages to order confirmation pages and even in the form of personalized marketing emails.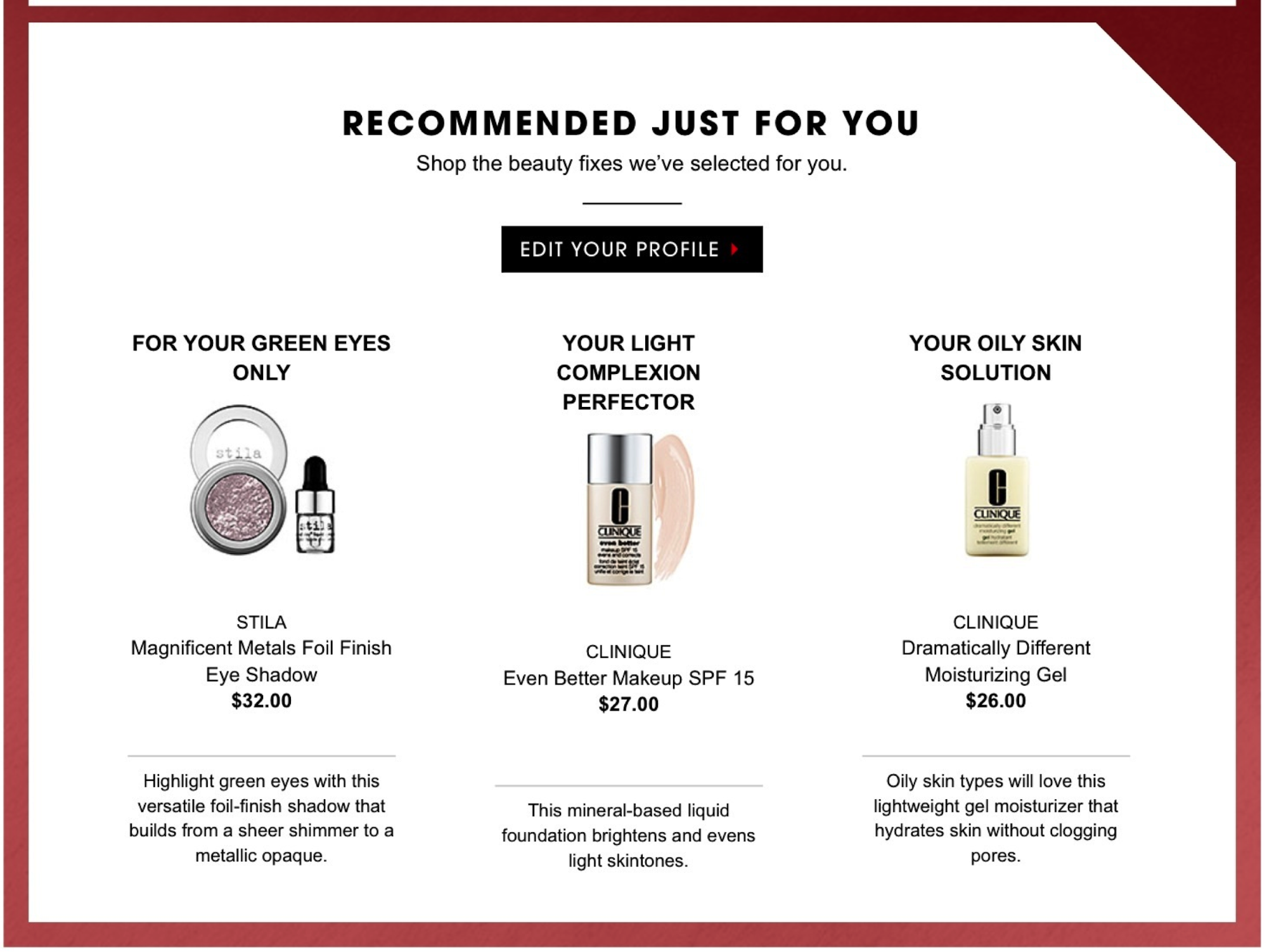 Sensible product recommendations will make every customer feel like your store was created just for them, a feeling that would truly delight any customer.
That said, personalized product recommendations work best with larger stores with thousands of orders each day, not for brand new stores with only a handful of products and daily orders. So, once your store grows in size and orders start pouring in steadily, then it's time to start incorporating this tactic using tools and plugins like Barilliance, Unbxd, and Recolize.
Moreover, personalized recommendations extend to the content on your website as well. As you know, consistently publishing high-quality content on your website will bring in a steady flow of traffic and improve your store's search engine rankings.
While your content (blog posts, infographics, and what have you) may be top-notch (comprehensive, well-researched, original, informative, and entertaining), everyone has different tastes and preferences.
Using an AI-powered software like Alter, you can easily start showing different content to different visitors, tailored according to their personal interests and behaviors. This will further enhance their user experience on your site which, in turn, will boost engagement and conversions.
Improve Your Website's Accessibility
All your competitors are focusing on improving user experience and usability, but many forget about the importance of accessibility.
An accessible website accommodates all visitors on all devices irrespective of the physical or mental ability of the user. And whether you like it or not, having an accessible website is mandated by the Americans with Disabilities Act (ADA).
So, just as the physical premises of shopping malls and retail stores need to be wheelchair accessible, ADA requires that your online store be easily usable by people with disabilities (such as the visually-impaired). In fact, your visitors, disabled or otherwise, can very well sue you for not having an accessible business website.
But avoiding ADA lawsuits is not exactly the point of making your store more accessible, consider it as a bonus.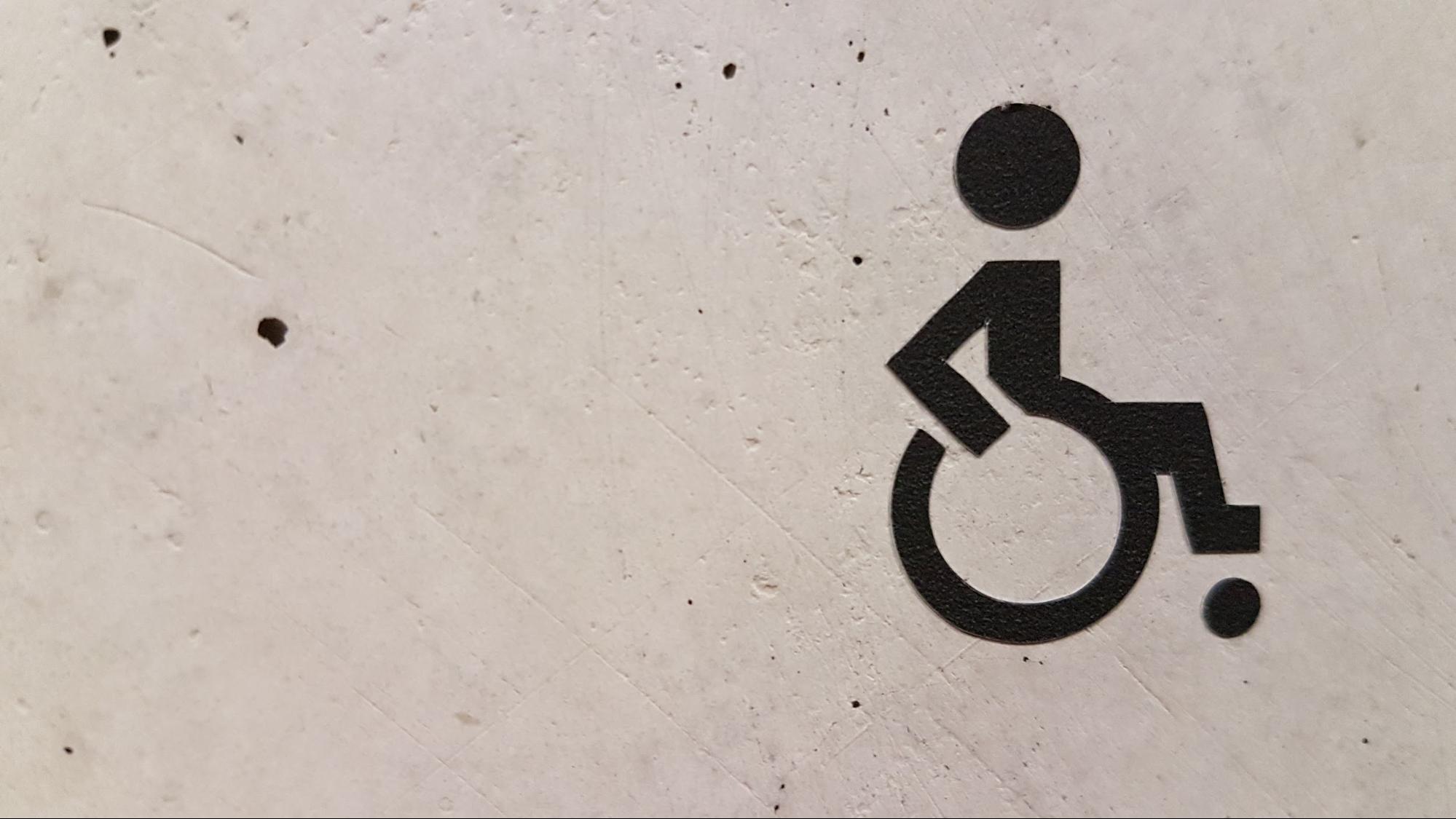 Better accessibility is crucial to scale your store to new heights and capture new audiences. You see, nearly one in four adults in the United States live with a disability, and an estimated 26.9 million adult Americans report that they either "have trouble" seeing or unable to see at all.
So, overlooking website accessibility translates to knowingly shunning a big potential client base from doing business with you. While there are many things you can do yourself to improve your site's accessibility ─ having alt text for visuals, ensuring sufficient color contrast, writing descriptive anchor texts for hyperlinks, using the right fonts, and so on ─ AI can be a big boon yet again.
For instance, an AI-powered web accessibility tool like Accessibe allows you to automate image recognition and alt text creation for visually-challenged website visitors, without compromising your store's design.
Improving your store's accessibility is something you can work on right away, and it will assuredly help capture new audiences while thwarting any likelihood of ADA lawsuits against you. So, it's a great idea to put accessibility on priority.
Make the Most of Every Piece of Content
Last but not least, everyone loves consuming content. But not everyone has the same preferences in terms of the format of a particular piece of content.
That is, it is possible that a large chunk of your potential client base prefers listening to podcasts over reading blog posts. So, if you publish blog posts and also convert them into audio format, you have the opportunity to earn that audience segment as well.
3 Powerful Ways to Use Video to Build Your Brand
This is called content repurposing ─ recycling your existing content in other formats such as infographics, videos, ebooks, podcasts, presentations, and so on — to reach and engage new audiences.
As you'd expect, repurposing content into multiple formats is relatively easier as compared to continuously churn out new content from scratch. Even so, not every store owner makes that little extra effort to reuse the same piece of content so as to acquire new audiences while extracting the most marketing juice out of every piece.
Other examples of content repurposing include creating infographics from individual blog posts for better shareability and compiling articles on a single topic into a downloadable eBook.
Besides, apart from boosting the usability and reach of your content, repurposing allows the same piece of content to rank for different search queries on Google and also on social media platforms, such as on Pinterest for infographics and LinkedIn for presentations. Simply put, the search engine visibility of your content (and thus, your store) improves dramatically as there's more stuff to be crawled and indexed by the Google bots.
Again, content repurposing is a tactic you can implement straight away and it will surely help you gain the attention of new audience segments for your store. So, don't put it off for later.
Closing Thoughts
Admittedly, incorporating all the four aforementioned tactics for your store does require considerable investment in terms of both money and time. But if you look at the most successful eCommerce brands (in any niche), you'll notice that each and every one of them has a:
Product search bar that actually works
Content and product recommendation system for existing customers
Highly accessible website design
Well-executed content marketing strategy in place
So, even if you can't implement all of these tactics right away, you should keep them in mind when planning your long-term growth strategy.
What's more, as these tactics are often overlooked by growing eCommerce store owners who are too focused on immediate growth, you'll have the upper hand in the long haul, if not earlier.
Do you have any unsung techniques of your own that work well for you? Feel free to drop your two cents in the comments below.