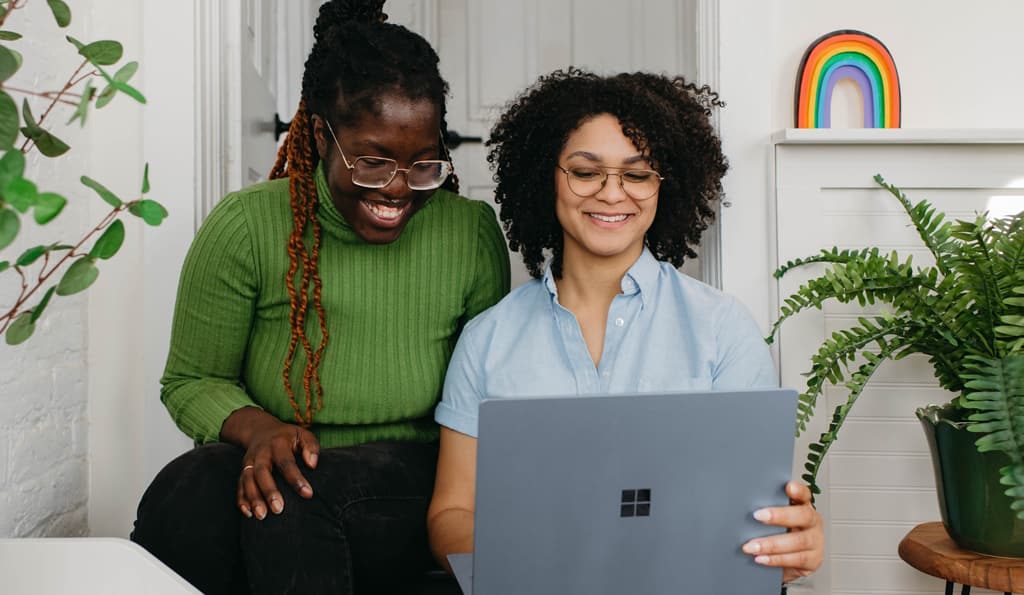 Free trials are a great way to promote your product, spark interest among your target audience, and gather valuable feedback you can use to improve your offer.
However, if your free trial conversion rates are low, you won't be able to keep offering trials for long. It will simply become less and less cost-effective. 
Let's take a look at seven ways to increase them and make sure you are leveraging all of that attention the right way. 
Show What the Product Does
People like free trials because they give users a chance to understand what the product is about and whether they need it in the first place. No one wants to pay a month's subscription only to discover after just a couple of days that the tool in question does not solve their problem. 
By giving free-trial users full access to the product for a limited time, you are giving them all the power. You are relying on the quality of the solution to convince them it's worth the price. 
However, the downside of full access is that you require people to give you their personal information (and, more often than not, their credit card number). This can throw some potential users off. They'll be reluctant to part with this information, or they're afraid that they'll forget to end the free trial on time and end up paying for a tool they won't be using. 
If you are able to demonstrate what the product does in a non-gated way, you are much more likely to see a higher conversion rate. This is what Affinda does with their invoice extractor. You don't need to become a user to try it out, and it demonstrates exactly what you can expect if you start paying for the service.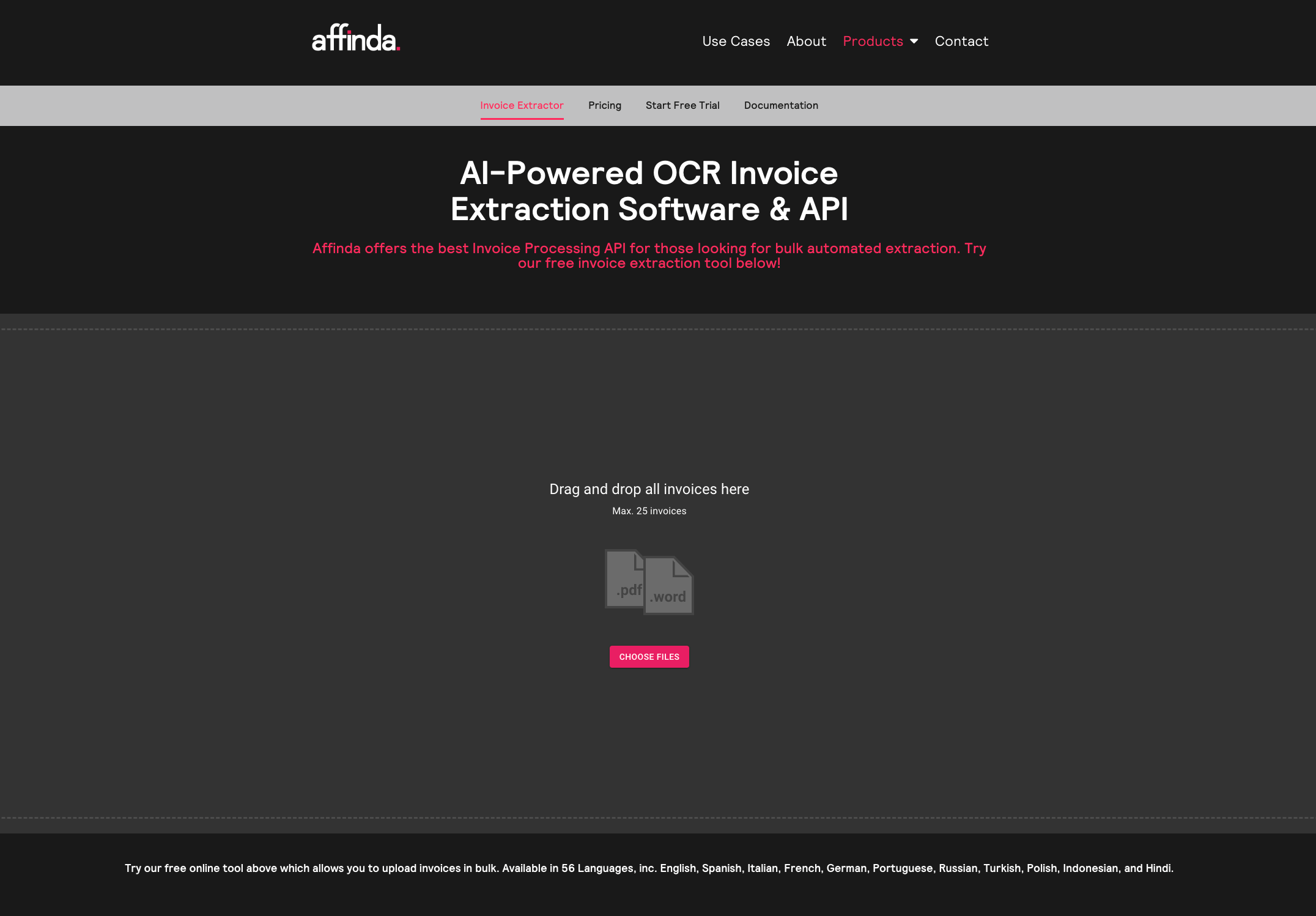 This is a great way to flex some muscle, lend your target audience a hand, and increase your conversion rates.
Make Signing Up Super Simple
When asking your audience to sign up for a free trial, make sure to make the process as simple as possible. If there are a bunch of questions to answer and if you're getting way too personal, chances are you will miss out on a lot of potential leads. 
Scott's Cheap Flights did an amazing job at making signup easy and straightforward. You can use your Google account to complete the process, and it takes less than two minutes. Alternatively, you can use a non-Google email address as well, if that's what you prefer.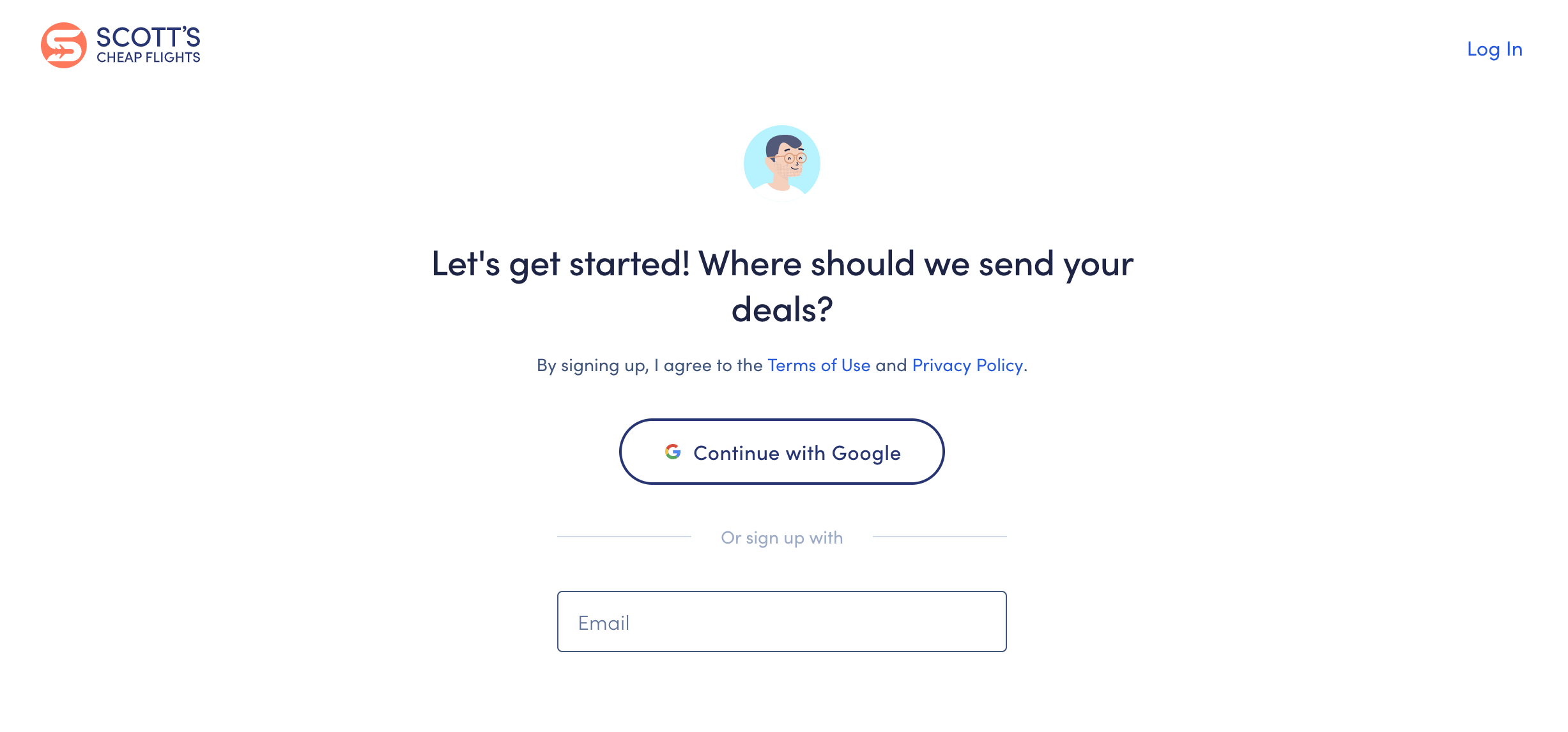 While you will certainly want to learn as much as you can about your free trial users, do this at a later point in time, after they have already been enjoying the tool. This will not only make the information you gather more relevant, but it will also make sure you get off on the right foot. 
Make Trial Users Feel Like Paying Customers
Free trial users can sometimes feel quite ignored and unimportant, as all brands try to do is get them to cough up some money. However, if you alienate these leads early on, you will never get them to convert. 
On the other hand, if you do your best to make them feel welcome and valued, they will be much more likely to become paid users. 
Take a look at all the different ways in which the team at Convert makes their free trial users feel appreciated and valued. First, they offer a 15-day free trial, which gives everyone plenty of time to get to know all the functionalities and determine what the tool can do for their business.
However, what makes them truly stand out is the fact that they don't require you to provide any payment details, plus the fast support you will be getting in those initial two weeks.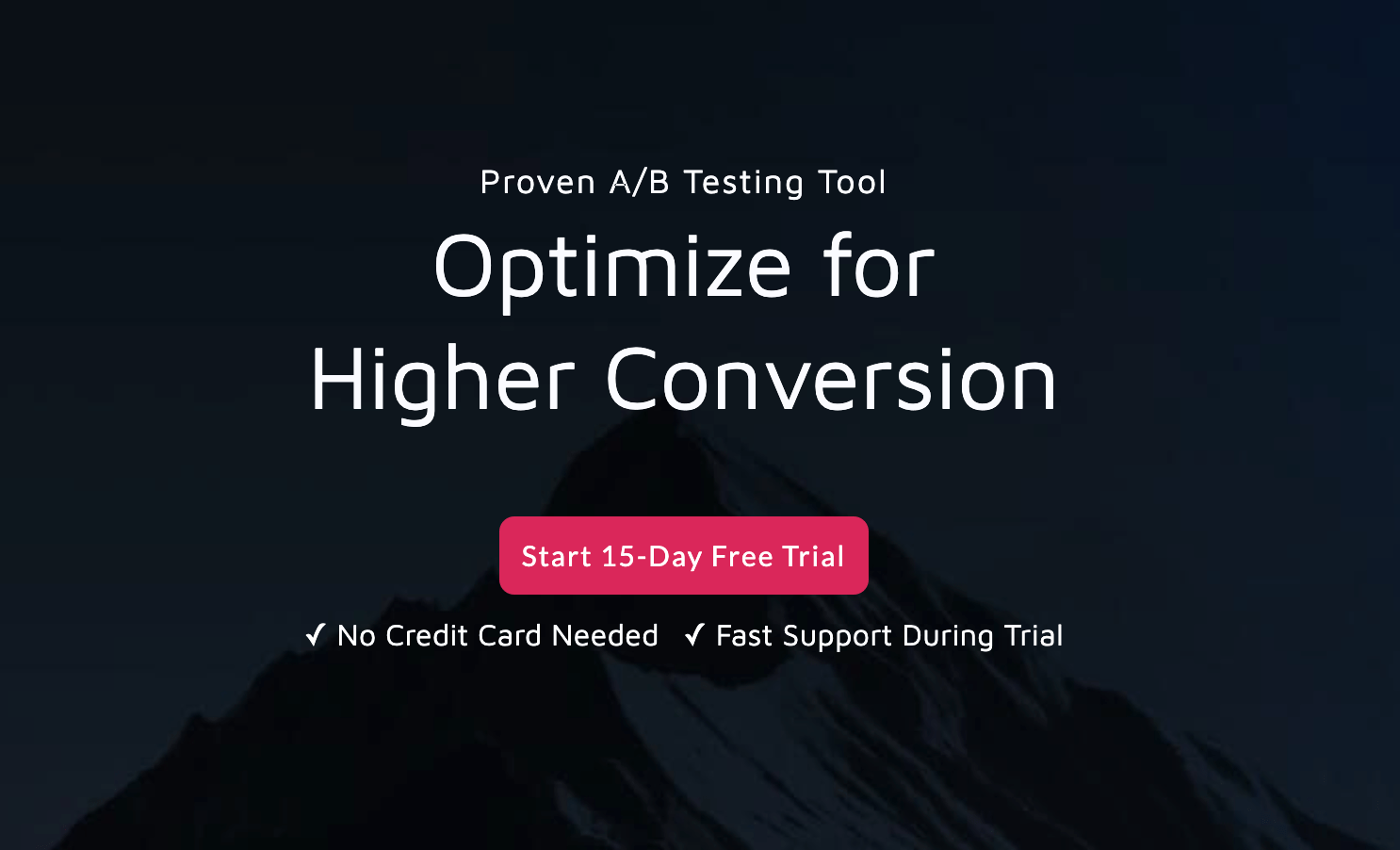 They understand that A/B testing may be an area most companies struggle with, and they don't expect you to know how to use their tool from the get-go. They are ready to teach you how to make the most of it and answer any questions, making you feel like a part of the family.
This kind of user-centric approach practically guarantees higher conversion rates. 
Address All Potential Questions
Most users will have plenty of questions about a product before they decide to become paying customers. Sure, they may sign up for a free trial (after all, it is free), but they will want to do a bit of research after they have seen what it can do. 
This is why you should do your very best to provide as much information upfront as you possibly can. Preempt the issues and obstacles your audience may face and try to eliminate them with some clever content.
Take a look at the Voices homepage. They've done a magnificent job of explaining how you can benefit from their service and what the process itself looks like. There are also some very compelling numbers to show you what to expect. 
Furthermore, they have a FAQ section that covers all the most common questions, and they give you a toll-free number to contact them in case you are not yet convinced. 
Don't let the free trial speak for itself. Always aim to be persuasive in your copywriting and focus on showcasing the solution and its benefits, as opposed to selling the features of your product or service. 
Be Very Clear About the Price
Your free trial users will want to know exactly what they will be paying for and how much that payment will be. Your pricing page needs to be simple and clear to ensure that everyone who is considering a trial understands what they are trialing and at what price. 
Ideally, you want to offer both a quick overview of your pricing plans and a clear breakdown of the specific features that come with each of them. That way, your audience will be informed at a glance, but they will also be able to grasp the details. 
Moz does a good job, for example. Their pricing page is formatted well, and they give you both the monthly and the yearly price, so you understand just how much you can save if you opt for a longer subscription plan.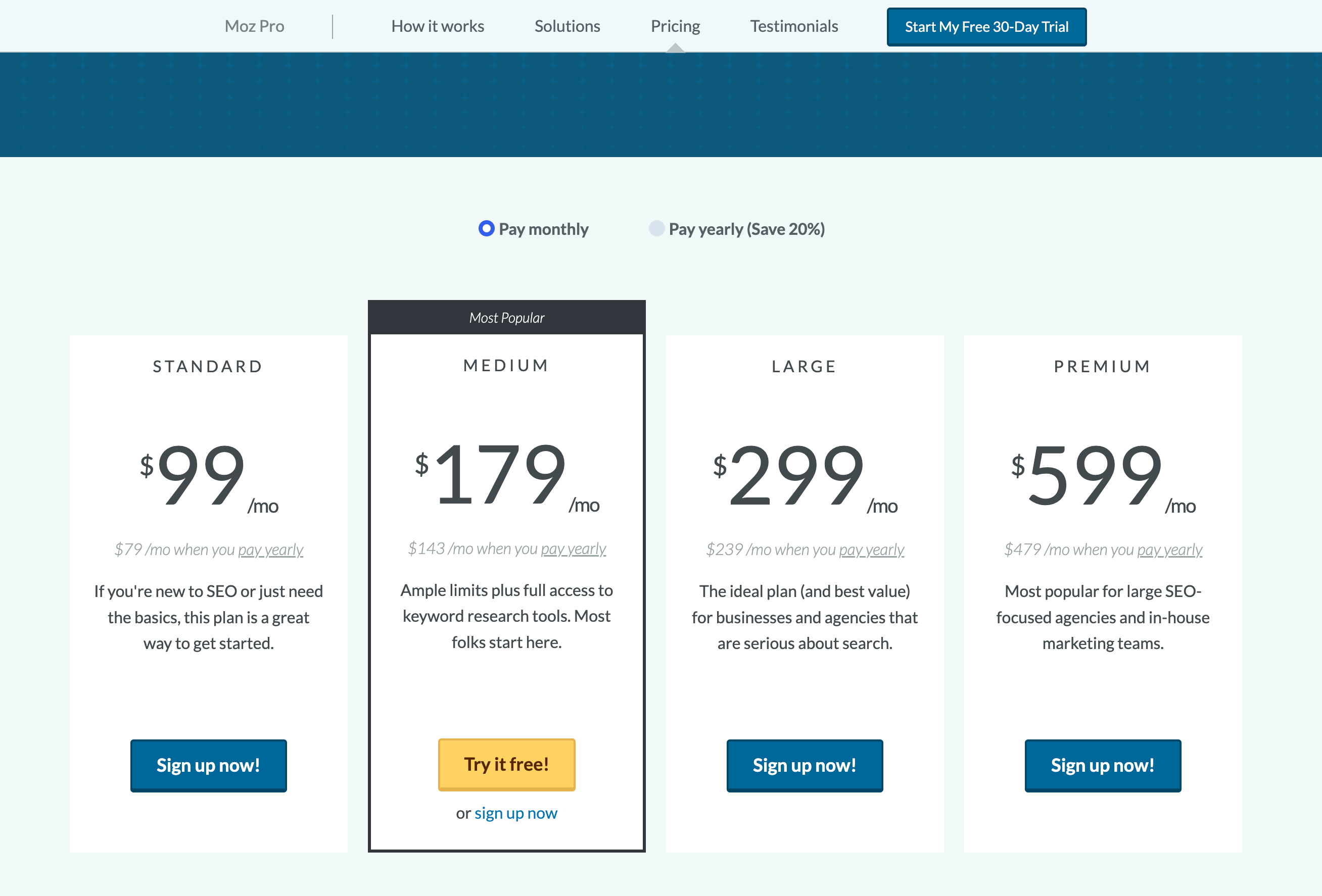 Their brief blurbs about each plan are also a great tactic, as they tell you which plan works for which type of user, without sounding too technical. 
Provide a Readily-Available Product Demo
Product demos are a great way to increase your free trial conversion rates. They give you the chance to walk your users through all of the functionalities and demonstrate the best way to tackle their particular type of problem.
However, the issue with demos is that they are time-consuming, need to be booked in advance, and take a lot of prep and organization. If you give the exact same demo to every user, they won't appreciate it at all, and tailoring demos to every individual person or business will require a lot of energy. 
There's also no guarantee that a user you do a demo with will end up converting, even if you have given the best demo of your life. So, you could just end up spending a lot of time doing something highly ineffective. 
So, if you are able to give a demo without any human involvement, you can both capitalize on the benefits and avoid all the pitfalls that come with it. This is what Quetext did with their plagiarism checker: they show you the power of their tool and what you will get from using it without having to walk you through it themselves.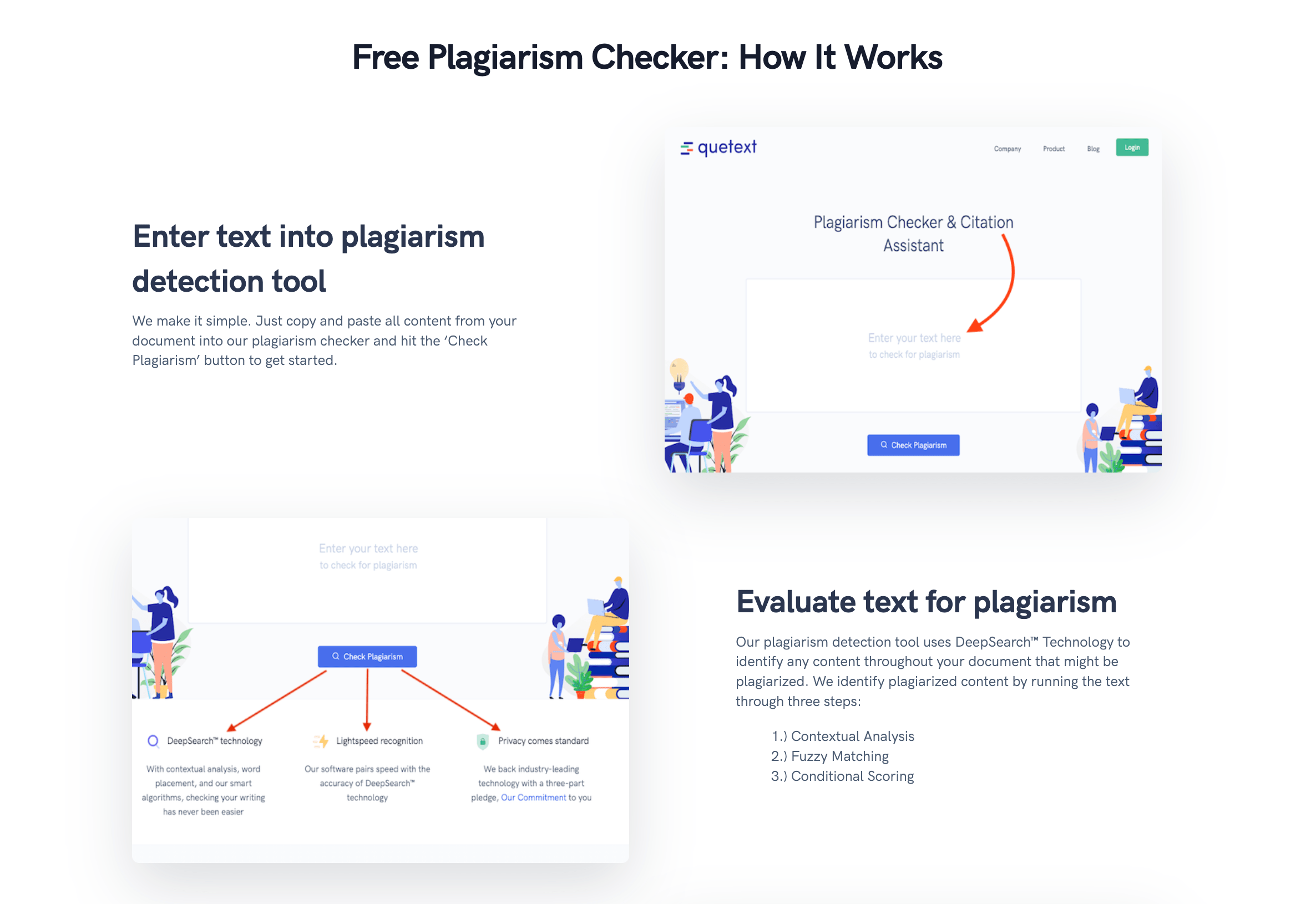 Teach Your Trial Users How to Use the Product
Another way to make sure that your free trial users understand how to use your solution, without giving them a personal demo, or giving them access to a part of your tool without asking them to register, is to create an online knowledge base that provides all the relevant information.
This content will be of great use not only to your trial users but also to your paid subscribers. It can also help position you as an industry leader and improve your rankings and marketing tactics if you promote it well. 
Videos and blog posts will both work well. Step-by-step videos and walkthroughs are often the best format for top-of-the-funnel users who are just getting to test the tool, but they will work just as well for addressing specific issues that your paid customers may want to solve. 
Ahrefs is a prime example of this kind of useful knowledge base. Their academy, YouTube channel, and blog not only teach you how to use their product better, but they also teach you a lot about SEO and digital marketing in general. Their Beginner's Guide to SEO is an amazingly useful resource that may inspire you to test out their tool as well.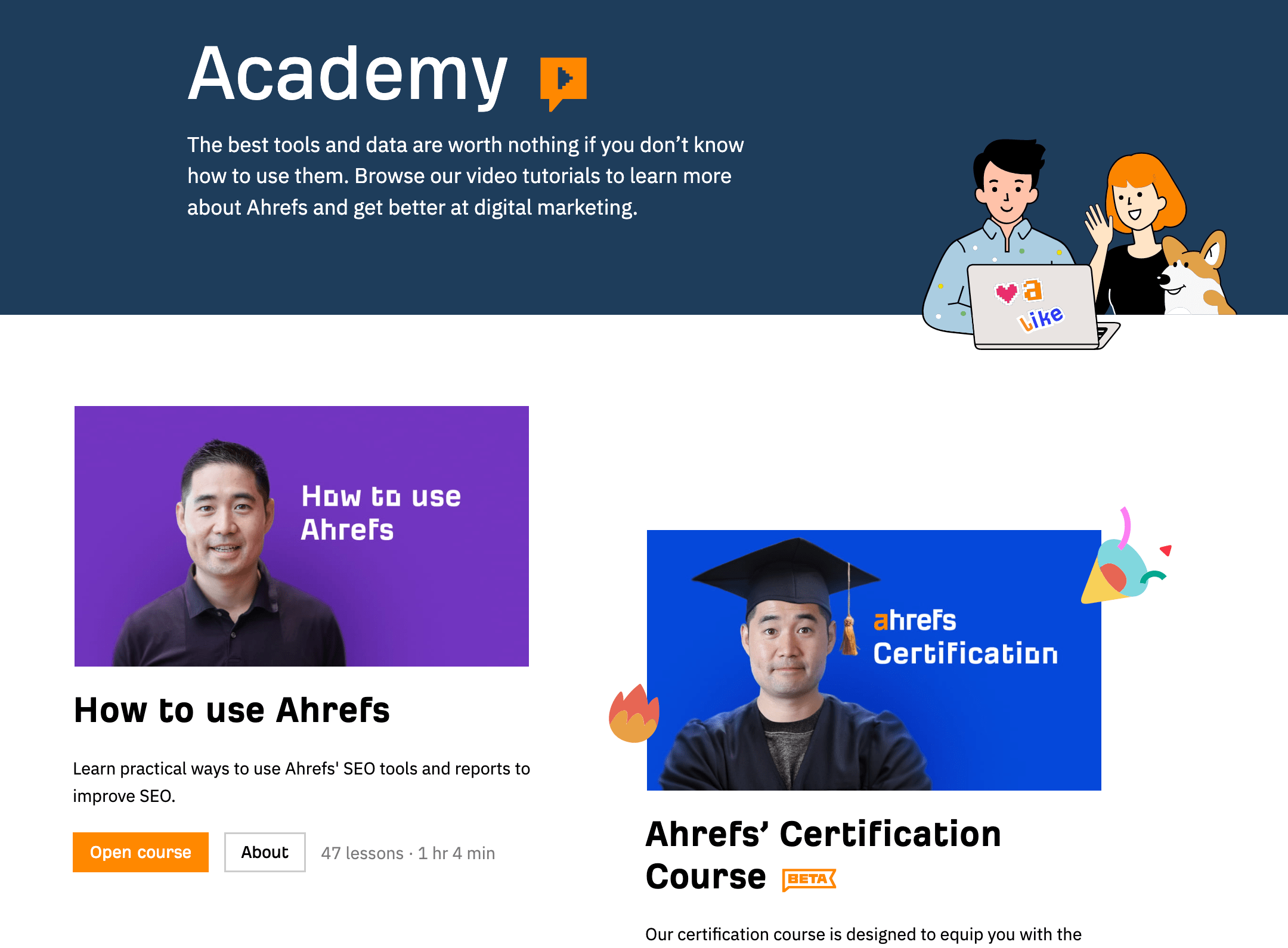 Final Thoughts 
Increasing your free trial conversion rates is a goal you should continually aspire to. While it may take a lot of tweaking and testing, you will be able to strike a combination of approaches that inspires your target audience to stick with you in the long term.