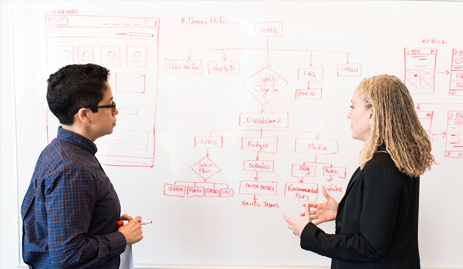 Running a profitable digital marketing campaign requires you to put in a lot of time and effort in order to make it successful.
One aspect of digital marketing that shouldn't be neglected is cybersecurity. Here are some of the areas and systems you should focus on securing.
CMS
Your content marketing strategy requires using a CMS in order to efficiently manage the content of your blog and website. While there are plenty of content management systems out there, WordPress is the most popular, as it's easy to use and flexible enough to be adapted to any organization's needs.
Prior to starting your content marketing campaigns, you should get familiar with WordPress security features and ensure that all of the latest updates are installed. Look up security plugins and add them to your WordPress installation too.
For added protection, use a web hosting company and professional software development company that takes security seriously and provides daily backups combined with system isolation. Making your own backups is also recommended, as it lets you replace information that was lost due to technical issues, human errors or intrusions. 
To deter hackers, change the default wp-login in your URL and use a strong password. Never log in to your WordPress backend from an unsecured public Wi-Fi network, as this increases the chances of password theft.
Email
Business email accounts are an attractive target for hackers, as they can be used to send spam. Email spam is very common, which is why ISPs have filters that block IP addresses associated with it. Hackers break into email servers to get around this, but this can result in your server getting quickly blacklisted, thus making it hard to conduct your own email campaigns. 
Hackers may also distribute malware in messages that look like they're coming from your company. This can seriously hurt your reputation and customer relations.
To secure your email campaigns, use strong passwords and deploy security software on all of your workstations in order to prevent malware infections. Applying outbound email filters is also a good idea, as they can prevent unauthorized attachments from being sent in messages and ensure only legitimate messages get sent out by your SMTP servers.
Customer Data
If you collect customer data on your website, implementing Secure Sockets Layer (SSL) technology is a must. It encrypts all data sent by customers to your website, preventing it from being intercepted along the way. 
You should also take steps to secure customer data on your internal systems. This can involve keeping all your PCs updated with security patches and deploying anti-malware software. All customer information stored on workstations and servers should be encrypted as well.
Social Media
Business social media accounts can be compromised by malware, human error and weak passwords. Compromised accounts can be used to send out spam and make malicious posts, such as links to phishing sites. 
A good social media security strategy involves using strong passwords, as well as training your employees to avoid malware, malicious social media apps and phishing attacks. To reduce the chances of a security breach, only a select few employees should have access to your company's social profiles.
Final Word
Creating a winning digital marketing campaign involves a lot of careful planning. One aspect of digital marketing you should keep in consideration is security. By ensuring your systems and processes are secure, you'll protect both your business and its customers.