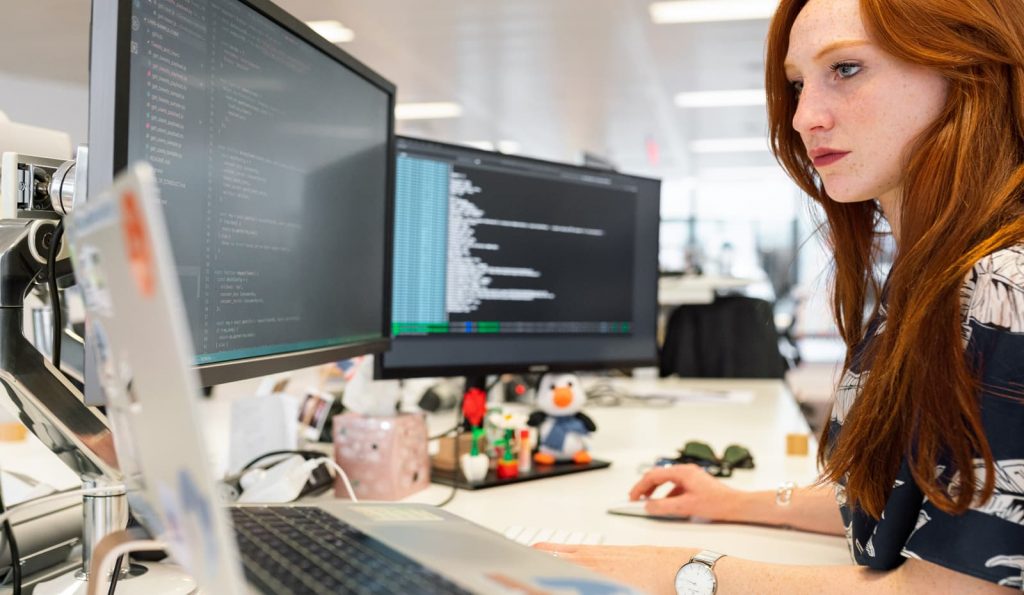 Marketing automation is no longer the new kid on the block. Marketers have been talking about it and companies have been implementing it for years.
And as it often happens with trending marketing tactics and strategies, some implement them well, while others fail to assess their needs and goals, and jump on the bandwagon just so they can claim they are on the cutting edge of a trend. Essentially, they fail to align their marketing needs and their company's operations with marketing automation tools. This failure can lead to some serious damage – both in terms of resources and time wasted. In fact, it can even lead to no actual automation achieved.
In this post, we'll look at 12 of the more common pitfalls associated with marketing automation, and how you might be able to avoid them.
Not having a plan
The first thing you need before you start automating processes is a plan.
Not a marketing automation plan – a marketing plan.
Marketing automation works if you know what you want to achieve.
If you just randomly start automating tasks, without a sound plan backing them up, you might end up wasting a whole lot of time and resources trying to set up a process that never stood a chance at bringing in added revenue. 
If you don't set clear goals, and if you don't determine the metrics you want to keep track of and the KPIs that will help you measure your success, your marketing (and its automation) won't get you anywhere.
Using too many automation tools
In an effort to automate as much as you can and save yourself a lot of time, you might be tempted to reach for all kinds of different tools. There's one for your email marketing – sending newsletters, sending cart abandonment emails, and the like. One for social media – scheduling posts, keeping track of metrics, exploring new hashtags. One for communication – a chat app, a meeting scheduler app. And so on.
However, when you have too many apps on your desk, you suddenly either find that you're not using half of them or that you are spending so much time using them that you don't actually end up saving any time.
To cut out that excessive noise, try using Capsulink and Zapier. It will automate your custom short link management and connect all of your other apps together. That way, you only ever have to reach for the one app and enjoy the benefit of all of the information you've been gathering in a single place.
Automating the wrong processes
Before you jump into marketing automation, you need to carefully consider the processes that you can and should automate.
To get you started, here's a list of marketing-related processes you can automate:
Email marketing
Lead generation
Lead nurturing
Onboarding
Customer retention
Behavioral tracking
Social media marketing
Retargeting
Performance tracking
This list is not complete, but it does feature the most important and most commonly automated marketing tasks.
With that in mind, try to figure out which of these tasks takes up the largest portion of your time, and start from there. If you only ever spend an hour or so a week on social media, maybe you don't need to automate that process. Maybe you would be better off if you tried automating your lead nurturing tasks?
You don't need to make the mistake of trying to automate everything all at once – take your processes one by one, analyze them, and come up with a viable automation schedule. This way, you won't get overwhelmed, and you will have plenty of time to tackle each segment appropriately.
Let's look at another example. Ultimate Meal Plans is a meal planning app, and as such, they have all kinds of ways to market their product and generate more leads. They have some articles explaining the basics of Paleo and how it compares to other diets, they have compelling copy on their homepage, and they have a thriving online community. 
What they don't have is a powerful social media presence, as their social media channels are not as active. In their case, automating social media marketing would be the wrong choice. They would fare much better with automating a task such as email marketing, or lead generation and lead nurturing.
Think carefully before you choose a marketing automation tactic – and don't jump for the flashiest automation tool if it won't help your ongoing marketing processes. 
Not understanding your audience
This might not seem to be a marketing automation pitfall per se, but it is actually one of the biggest mistakes you can make when automating any marketing task.
Marketing automation relies on the fact that you do indeed know what you're doing, and that you are able to allow a piece of software to take on some of the work for you. If you've made a mistake somewhere when mapping out your marketing strategy, automation won't do you much good.
Let's illustrate this point with an example. Transparent Labs sells sports supplements – so we can safely assume that most of their audience will consist of gym-goers and fitness enthusiasts.
Their blog content is geared towards this kind of audience, and they talk about their products at a certain knowledge and experience level – one that might not be fitting for a complete supplement newbie.
They know their audience and know how to speak to them. Whatever they automate will work because they have done their homework, researched their audience, and know how to market to it.
If they, on the other hand, tried to market their products to fitness noobs using the landing pages and content they have going on now – well, you get the idea.
Not aligning sales with marketing
Sales and marketing are often at each other's throats, even without adding marketing automation fuel to the fire. However, it has been discovered that businesses that don't align these two teams experience reduced ROI.
Before you begin automation, make sure that both sales and marketing agree on what qualifies as a lead, what kinds of leads you are targeting, what the value of a lead is, and which automated channels you will be tapping into to reach them.
Determine when a lead is handed off to sales, and how involved marketing is going to be in the lead's life cycle.
Ensure that marketing is getting the right feedback from sales – after all, it is sales that will be closing the deal, so they are the ones who also need to determine if the marketing campaigns you have automated are actually working.
Not segmenting your audience
Audience segmentation is a very important part of marketing automation. Without it, you would just be running the one campaign, and you wouldn't actually be personalizing or tailoring your touch points to different members of your audience.
Here is another example to get this point across.
Bay Alarm Medical sells medical alarms. This means that their natural target audience consists of the elderly who want to feel safer in their homes, and the children of these elderly people, who want to ensure their parents' safety. However, this particular brand also sells an in-the-car alert system that can be and is used by a demographic other than the elderly.
If Bay Alarm Medical decided to skip segmenting their audience and send out all of their marketing emails targeting the elderly, they would miss out on a very significant portion of their potential lead pool.
This is why you should always consider different audience segments and write out different marketing copy for all of them. That way, you'll avoid the pitfall of spending time and resources on emails that are a complete miss.
Ignoring Website Content & Optimization
All the efforts that we put into marketing and all the resources we put into marketing automation can fall weak if the website is not optimized effectively. One of the most critical aspects is website content that we cannot ignore if we want to realize the maximum results from the marketing efforts. The content needs to be appropriately thought-through and beautifully organized while maintaining its relevancy at all times.
For example, Escape rooms is doing phenomenal work when it comes to website content optimization. They have brilliantly created the most comprehensive online directory of all the escape room brands in the US. They know how to keep the audience engaged with the help of exciting and relevant blog posts as well as interesting puzzles. Their articles talk about everything, from the basic concepts and history of escape rooms to the popular escape room brands in various prominent locations with curated and well-researched information. They have a neatly designed website page creatively crafted with the pop of bright colors. The user-friendly interface makes it possible for individuals across all age groups to easily comprehend their content.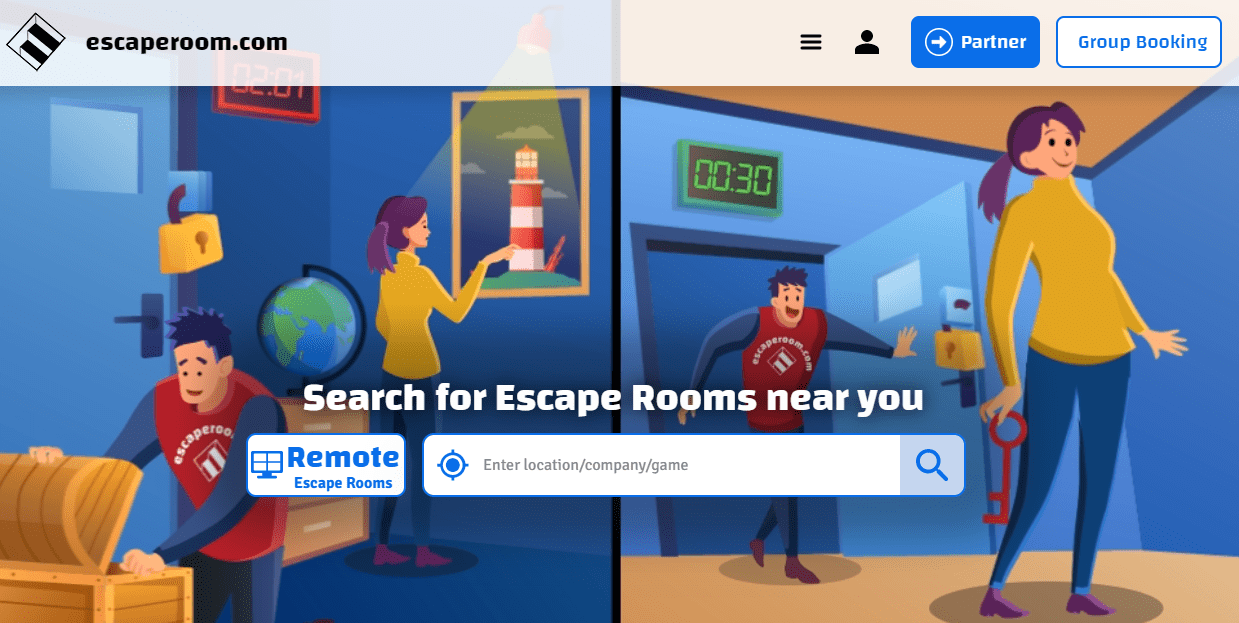 Writing boring emails
While we are on the subject of emails, let's get one more thing out of the way.
How to Produce Effective Email Marketing Content?
In order for your email marketing automation software to make any headway, your emails need to be not only tailored to your actual audience segment, but they also need to be interesting, engaging, and something someone would actually want to at least open, if not read from top to bottom.
Here are some of the things you can do:
Write click-worthy subjects – Make sure what you are promising in the email is clear from the subject (beauty brands like Juvia's Place and Beauty Bay do this really well).

Make the first few lines pop – These will show up in the email preview, so if you use powerful words here, your open rates will improve.
Add plenty of visuals – Even if your brand is a bit on the boring side (for example, you are a lawyer or an accountant – apologies to all the lawyers and accountants out there), you should still try to add something visual to the email, so it's not just a whole lot of text no one will want to read.
Sending too few emails
When people sign up for your services or your newsletter, or when they become leads in any other way, you want to make them feel welcome.
Many companies who choose to automate their marketing do so with their emails, but then fail to set up a welcome email sequence. This is, by far, one of the more important ones.
It is there to help your new lead get acquainted with your brand and the services or products you offer. You don't want them to sign up and then get an email two weeks later telling them about a deal you have or asking them something you want to know about them.
Ahrefs does this kind of email really well, so you can check theirs out below. It's informative, yet not too long, it tells you everything you may need to know, and it helps you get started in an unobtrusive kind of way.
Asking too many questions
People don't like to part with more personal information than is necessary, especially if they've come across your brand for the first time. If you ask too many personal questions and insist on getting to know your new lead as much as possible from the very start, you might scare some potentials away quite fast.
Pace yourself, and ask all the more personal questions you feel you need to ask at a later date. For now, only focus on the information you actually really need to know in order to get a relationship started.
Here is a good example from Moz, which only asks some basic questions when you look to sign up for their free trial. They will certainly want to know what you do exactly, why you need their services, how you found out about them, and why you chose their tool over a competitor, but what they ask to get you started is minimal and non-invasive.
Writing generic CTAs 
Another thing that often happens with email CTAs (or CTAs in general) is that they are just not enticing enough.
Call to Action: Is It Still Working and How to Really Have Your Message Heard
CTAs should be able to inspire someone to click, and to want to click as soon as possible.
Time-sensitive and limited-offer types of CTAs work really well here, but even if you don't have a limited offer on your hands, you should still make the CTA pop.
Use powerful verbs and power words, be very clear about what someone is going to get when they click, keep them short, and provide an instant feeling of gratification – i.e., don't make someone jump through hoops to get to what you've just promised them.
Here are some good CTA examples to get you going:
Here is a Bed Bath & Beyond CTA from last Christmas
One from Suntrust example

And one from Brian Dean
Not actually having good content to promote
As you can already tell, quality plays a very important role in marketing automation – without it, your automated processes won't be worth that much, and while they may save you time, they won't amount to much in terms of leads, conversions, and revenue.
One of the biggest mistakes in the quality department you can make is not having quality content you can actually promote. Yes, you may have plenty of content, but it may be a bit on the mediocre side, or it might have been rehashed a million times; it may not provide anything original, or it might be very reminiscent of the content of your competitors.
If any of this is the case, your marketing campaigns (automated or not) will not be successful.
Let's look at a website like Savvy Sleeper. They do mattress reviews and also publish plenty of articles on sleep research and sleep health.
Most importantly, their content is really good. They have some incredibly insightful and educational posts in their Sleep Research section, and their reviews are informational, well-written, and easy to read through.
This is the kind of content you should be aiming for – content that can get you noticed and make your marketing automation efforts more worthwhile.
Leaving it all to the marketing automation tool
Marketing automation tools can certainly save you an incredible amount of time. However, they are not silver bullets that can take a task completely off of your hands so you never have to deal with it again. On the contrary – not only do you need to keep checking back with them, but you also need to analyze the data they are providing and use it to tweak your automation efforts further.
For example, you may use an automation tool to help you automate your social media posts. And you may just keep adding posts to the tool, letting it publish them at a set time. However, if you just let the tool work and never check back, you will be failing miserably in engaging with your audience. You need to add some human touch to your social media posts, reply, share, like, and engage in conversations with your followers.
You may also be posting the wrong kind of content repeatedly – content that gets no engagement, and that ultimately leads to no brand awareness, no growth, and no extra revenue.
Check your metrics often, and make sure that whatever the tool is doing still works. You may need to realign it with your new marketing or sales goals, or just revisit the original data you put into it.
To sum it up
Marketing automation can be an incredible asset in your marketing arsenal. However, like most swords, it has a double edge. If you don't use it correctly, it has the capacity to cause you quite a bit of pain and bleed you of resources significantly.
Take into consideration everything we have listed above, do some additional research, and arm yourself with as much information as possible to help you get started. Only once you've done all that, start looking at marketing automation software you could use. It will save you plenty of headaches.