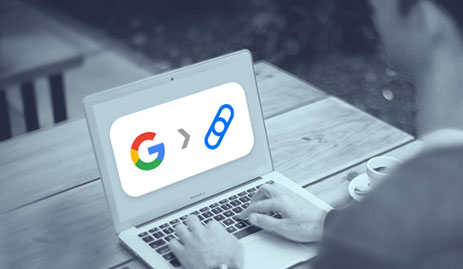 Recently, Google announced they are shutting down their URL shortening service Goo.gl. While current users can still use their Goo.gl account for an additional year, it's already unavailable for any new or anonymous users. If you're looking for a trustworthy Goo.gl alternative that will boost your marketing game, here are the top reasons to choose Capsulink.
1. Editable Links And Destination URLs
With Capsulink, unlike with Goo.gl, you can edit the shortlink, edit the slug and create a custom slug. Additionally, you can edit the destination URL, target URL and the default URL. These powerful features can give you more freedom and confidence, as well as improve your customer's experience.
2. Branded Links
An important feature every marketing and branding professional should be excited about is custom domain links or vanity links. While Goo.gl was missing this feature, Capsulink provides great opportunities to create shortlinks that empower your brand.
3. QR Codes
Although you were able to create QR codes with Goo.gl too, Capsulink provides an additional opportunity to generate them in the vector format and track the QR scans. This is an effective way to analyze your QR code's performance.
4. API
Capsulink offers an open API URL shortener for seamless access to your account, link creation, and stat extraction.
5. Privacy
Capsulink ensures increased privacy of your links with private statistics and password protected links. If you're working in a team or with a wide range of clients, you will appreciate the feature that makes the metrics of your links private as well as the possibility to access the destination link only after entering the password.
6. Folders
Unlike Goo.gl, with Capsulink you can organize your links in folders. This is especially useful if you're working on several projects at once and need an easy way to keep track of your performance.
7. Detailed Link Statistics
With Capsulink, you can track clicks on all links in the last 24 hours and in the last 30 days. This gives you a comprehensive overview of your link performance and is helpful for future marketing decision making.
8. Smart URLs
Capsulink has launched a new Smart URL feature that allows users to create a short dynamic link that contains multiple destination links. By implementing advanced redirect rules you will be able route your audience to a customized content and target them according to their geographic location, language, device and time.