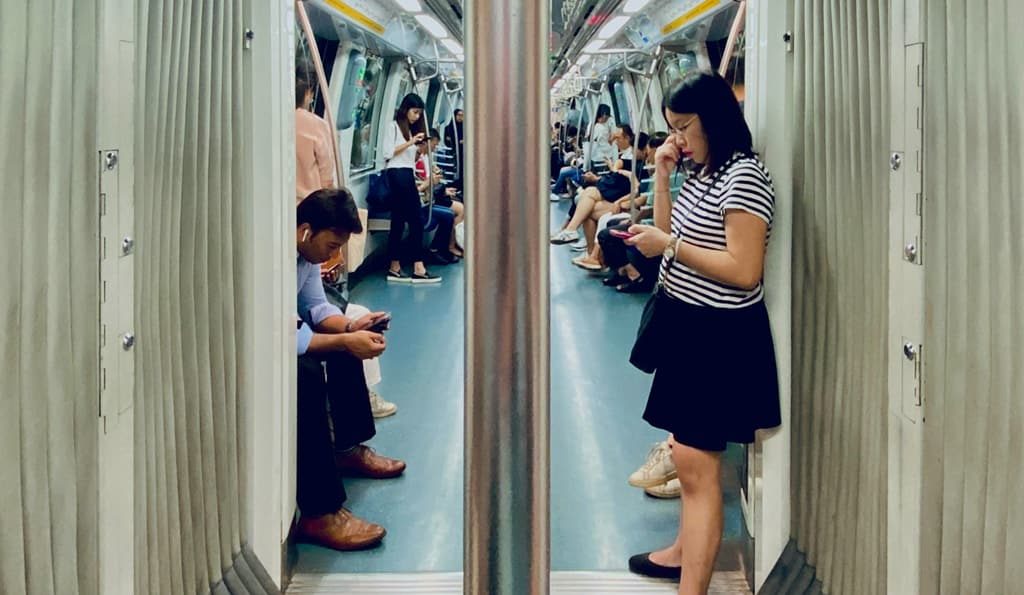 The digital world has evolved dramatically over the past few decades. Social media has become a norm thanks to innovations in wireless connectivity and mobile devices. In fact, for many, it's a crucial part of everyday life. So what's the future of podcasts, video content, and other online content creating and networking platforms? 
We will take a look at current trends and statistics regarding these issues. This article explores statistics such as which populations spend the most time on social media and fascinating insights that affect how everyone uses the platforms for any reason. 
Facing the Numbers
Today, Facebook holds the title of the most popular social networking platform. With 2.7 billion monthly active users (MAUs), it's far more popular than its competitors. YouTube and Reddit, however, aren't unpopular by any means, boasting 2.2 billion and 430 million MAUs, respectively. Other leading social media platforms and their active users include:
Even with the seeming monopoly that Facebook holds, there's been a significant shift in how people and businesses use social media and new platforms and features. For example, the social media app Clubhouse is a unique, invite-only iOS app that hosts live discussions. 
It was launched in 2020, and at the time of writing, has over 10 million weekly active users. Many of these are networkers, entrepreneurs, and industry leaders. 
TikTok is a short-form video creation and sharing app that has gained massive momentum since. Today, the 689 million MAUs include influencers, celebrities, and even brands like Chipotle, Target, and Mountain Dew. 
Looking at the above, it's easy to see why an effective social media marketing strategy is critical regardless of your business size. Even small businesses and your side hustle can thrive online with the right approach. Click here to view the statistics on how fast infromation spreads on social media.
But what are the statistics for social media platform usage around the world? Read on to find out.
#1 The Philippines
With a total population of 110.8 million and 76.2 million active on social platforms, the Philippines has the highest social media usage. Social media has become such a significant part of life that it has been dubbed the "social media capital of the world." 
An average person in the Philippines spends about four hours on social media a day. Filipinos spend most of their time on Facebook as it can often be a quicker and more reliable source of news and content than TV or newspapers. YouTube is also used daily across the country, and content creators are becoming local celebrities in their own right. Online marketing is only recently popping up more for local Filipino businesses. 
One problem facing many in the Philippines is hacking within their social media networks. Just one region of the Philippines reported over 460 thousand hacking incidents. Regardless, there's been no sign of users being afraid to log on, and we don't think they will delete their accounts very soon. Maybe because they are learning more about cyber security and how to protect themselves against these types of attacks. 
#2 Colombia
In Colombia, 34.7 million out of the 51.3 million in the country are on social media platforms for an average of three hours and 45 minutes. Once again, Facebook is the most-visited network, with most users visiting via desktop. 
Colombian companies and celebrities have grabbed the opportunity to market their brand or become influencers. Even the mass transit management system has a viral Twitter account. 
It's not just well-known brands and people either. New online influencers are trying their luck every day, and many have found success. A lot of social media activity in Colombia is focused on influencers and brands over social media platforms like Facebook, Instagram, YouTube, and TikTok. 
#3 Brazil
Brazil has a population of 213.8 million, and out of that, 150 million are on social media for an average of three hours and 42 minutes daily. Brazilians mainly use mobile apps for social platforms such as Facebook, Instagram, and WhatsApp.
Online marketing and influencers are starting to creep into the networks, though TikTok (known for "new and exciting" influencers) hasn't yet caught up to competitors like YouTube. 
#4 Kenya
Out of 54.9 million Kenyans, 21.75 million are on social platforms for an average of three hours and 42 minutes. Facebook, WhatsApp, and Twitter are among the most-used apps in the country. Other popular platforms include sites like Amazon. Online shopping is trendy in Kenya, with 90.4% of users visiting an online retail store in the last month. 
Popular search terms reveal that many people use the internet mainly to stay up to date with their country's news, soccer updates, and, of course, social media platforms. 
#5 Nigeria
Nigeria's population totals 210.6 million people, with 33 million on social networks. They mostly use mobile apps and spend an average of 3 hours and 41 minutes on Facebook, Twitter, Youtube, and Instagram. 
Users can have an average of about eight accounts on different platforms. WhatsApp is the most-used in the country, as it's the preferred messaging app. There's very little activity with regards to online marketing and local influencers on Nigerian social networks, and the reach of a social media post isn't very far at all compared to other countries. 
#6 South Africa
Out of 59,9 million South Africans, 25 million enjoy social networking on apps and can have an average of nine accounts on their favorite platforms. They mainly use WhatsApp, YouTube, Facebook, and Instagram and mostly on their mobile devices for an average of three hours and 32 minutes.
Marketing or influencing on these networks has quite a far reach, with more than 50% of the population potentially seeing a Facebook post. Many local and international brands and celebrities are popular among South Africans on social media, and new stars are rising every day.
#7 Mexico
Out of a total of 130.1 million Mexicans, 100 million spend time on social networks, mainly via their mobile phones. The average user spends around three hours and 27 minutes on any of their ten social media platforms. Youtube, Facebook, WhatsApp, and Instagram are the most widely used platforms in the country, with Telegram being one of the least used. 
Online advertising is majorly successful in Mexico, with 92.3% of the population possibly seeing your post, and users are highly likely to click on advertisements on social media. 
#8 Argentina
Argentina has a population of 45.5 million people, 36 million of whom have an account on social networks. On average, Argentinians have around ten accounts that they spend around 3 hours and 22 minutes on every day. 
Youtube, Whatsapp, Facebook, Instagram, and Twitter enthrall the population, and marketing efforts and influencers on these platforms are incredibly successful. 
#9 Indonesia
Of the 276,07 million people living in Indonesia, 170 million are social media users. Most users are between the ages of 18 and 24. They spend an average of three hours and 14 minutes per day on sites like Instagram, Whatsapp, and YouTube. 
They can have up to 11 accounts on these platforms, and many use them to influence users and market products.
#10 Ghana
Lastly, out of the 31,6 million people in Ghana, 8.2 million are social media users. Typically, they spend around three hours and eight minutes on Instagram, WhatsApp, Facebook, and YouTube daily. Social media advertising and influencer reach in Ghana aren't as high as other countries on this list. Users aren't as interested in clicking on ads, interacting with brands online, and using social media for news and entertainment.
The Takeaway
Looking at the above, statistically the Philippines is the country that spends the most time on social media per day. It's possible that it's the country with the most addiction to social media. It's hard to believe that this billion-dollar industry started as a fun way to connect with the world. 
The Philippines might have the number one spot regarding time spent on social media, but the trend is global. With more users every day, social media apps and sites are constantly evolving. Regardless of how you use them, the changing trends are likely to affect you in some way or another.
Photo by Alex Bickov on Unsplash