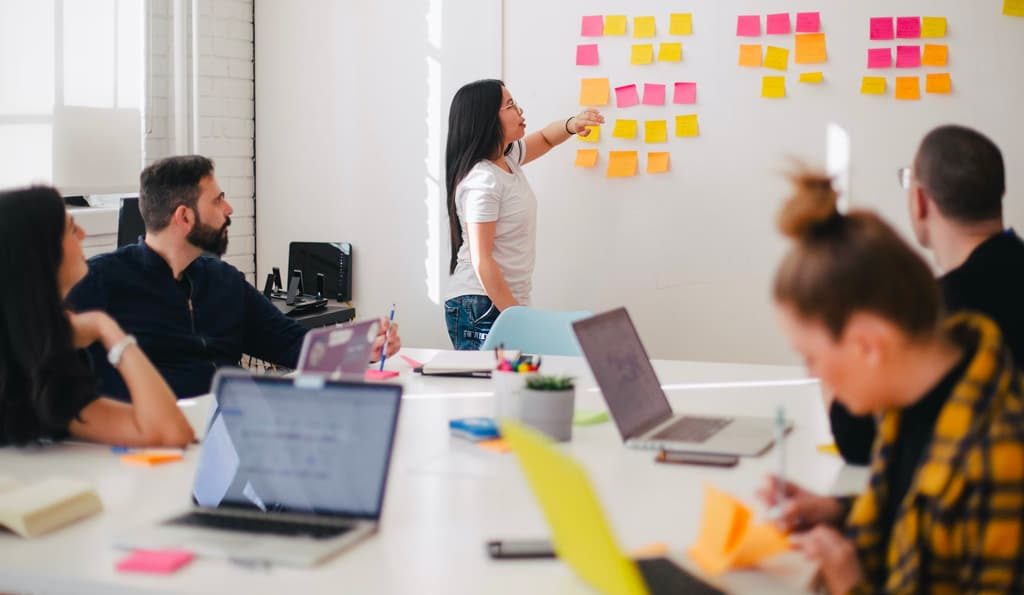 If you're still browsing the web for CRM software, there's a high chance you are still using Excel, Google Sheets, or notes to keep track of your sales, customer data, and other projects. If that is the case, you would be surprised to know how CRM software can transform your life.
 Instead of spending all day juggling paperwork and other important tasks, you can go completely paper-free while also automating some of your work tasks – all through investing in a good CRM. CRM software will help your real estate company increase its productivity while also ensuring effective customer service.
What is a Real Estate Customer Relationship Management Software (CRM)?
A Real Estate CRM is an online database that allows real estate agents to store valuable data in one location. This feature enables realtors to track and use data such as customers' preferences, customers' past purchases, and contact information. This data can be used to target the right audience through digital marketing. 
Other functions of the real estate CRM include automation of certain tasks, recording service issues, and identifying sales opportunities. 
Now that we're aware of the functions and operations of a CRM for real estate, let's discuss the 10 Best Real Estate CRMs in 2022 to help you choose the right CRM for your real estate business and grow your business: 
1. The Real Estate CRM
The Real Estate CRM is one of the best real estate CRMs in the market. The software includes several features designed to help a business plan and implement a suitable digital marketing strategy, manage their leads, and automate certain workflows. 
Another commendable feature the CRM offers is its highly customizable ability that provides ease of business. Your team can easily design custom dashboards and functions that suit the needs of your business's day-to-day activities. 
Features 
Workflow Automation: Real Estate CRM allows your business to increase its productivity by automating repetitive and time-consuming tasks such as scheduling tasks to follow-ups.
Real-time Analytics: Improve your digital marketing strategy by automating marketing solutions such as drip marketing campaigns, email marketing campaigns, marketing funnel automation, and more.
3rd APIs Integration: Easily integrate the Real Estate CRM with Twilio, Mailgun, Gmail, Sendgrid, and more. 
2. IXACT Contact 
IXACT Contact is another CRM centered around the real estate agency. The software offers a variety of features to help your business stay on top of its game through effective digital marketing and customer services so it can work to its full and best potential.
IXACT Contact ensures you stay in touch with customers and leads at the right time by reminding you to make the important calls, send a follow-up email, schedule a visit, and send out birthday wishes. 
Features
Build Rich Contact Profiles: Keep track of all important data, including current home address, social media information, phone numbers, emails, referral history, and more.
Marketing: 125 written emails and letters to help target the right audience
Social Stream: Complete automation of finding and streaming high-quality content to social media sites
Mobile CRM: To reach your customers anywhere and anytime!
3.  Vcita
Vcita is an all-in-one solution to customer service and business administration software designed for several types of service providers. It enables businesses to perfectly manage the day-to-day business activities and operations while also increasing long-term revenue through better marketing opportunities. 
Features
Scheduling Software & Calendar: Manage your calendar anytime and anywhere while also allowing clients to register for online events and services 24/7
Automated reminders: Send out automated reminders and follow-ups 
Mobile App: Vcita's mobile app ensures you can cater to clients on the go!
4. Realoffice360
RealOffice360 is another suitable CRM for real estate professionals. The software helps manage client databases, day-to-day business tasks, and payments on a single location. The platform offers several useful features, such as tracking functionality of different metrics.
Features
Easily Manage Customer database: easy client management with all notes, contacts, files, and follow-up reminders
Track leads and deals: Easy tool to track deals from leads. Simply drag-and-drop clients through your sales pipeline 
Marketing: Integrated email, Drip campaigns, Smart signature, and Mailer Labels
5. Follow Up Boss
Follow Up Boss is one of the best real estate CRMs in the market. The software offers a powerful toolset that enables businesses to manage everything from marketing communication.
Features
Built-in feature to text & call: Texting and calling leads and clients made easier with this built-in advanced feature.
Mobile App: to reach your clients and customers 24/7
Try for free: The CRM offers free services for the first 2 months of use
Marketing: Automate bulk emails
6. Wise Agent
Wise Agent is another appropriate choice for real estate professionals searching for a CRM that will offer more for less. Wise Agent has several useful features to get you started on CRMs to increase productivity. 
Although the software lacks a friendly user interface, the pros outweigh the con with this all-in-one CRM.
Features
Transaction Management tool: save client documents next to their transactions and view all property data
Marketing: Send out bulk emails to leads and customers
7. Freshworks CRM
Freshworks is undoubtedly one of the most well-known CRMs in the market. Although not exclusively built for the real estate industry, Freshworks offers all the basic tools a real estate agent could need to go about their daily business.
Moreover, you can use the CRM for free, which makes it an ideal software for new real estate companies with less capital.
Features
Analytical tools: Enables you to improve emails conversion rates
Custom Reports: Build custom reports to inspect specific business aspects
Mobile App: Helps offer better customer services
8. BoomTown
Boomtown is an excellent choice for real estate companies working with larger teams. The software offers a diverse set of features to help businesses generate leads effectively to offering a chance to view real-time market updates in the nearby area.
Features
Automate Workflows: Automate lead communications to turn them into clients through better customer service
Improve Your Website: Enables you to display MLS listings on your website for a better reach
Keep an Eye: Track which real estate agents are scoring the best leads
9. LionDesk
LionDesk is another great choice for real estate professionals who need to effectively manage leads, client communication, and plan a fast and easy digital marketing strategy.
The CRM software also offers a free trial of up to 30 days.
Features
Create Ads: Be creative with advertisements using templates with a proven track record with the Ad Portal
Streamline Business Transaction: organize business transactions with several easy-to-use tools
Power Dialer: Communicate with several leads at a time
10.  Zoho
Zoho is an online sales CRM that enables you to manage sales, marketing, and customer support efficiently. The CRM also has an easy User Interface, so your team will not need days of training to get the hang of the software.
Features
Project Management: Keep track of all ongoing real estate projects
Self-service portals: Allows to connect both – sellers and buyers directly with your business
Built-in campaigns: Send out drip email campaigns
3rd Party Integrations and APIs: to help make day-to-day business easier
Now You Know the Best Real Estate CRMs
CRMs have recently taken the business world by storm despite the nature of industries, and that does not quite come as a surprise. CRMs make business management productive and efficient and also speed up the process of digital marketing, which is why it is easy to say that CRMs are not the future; they are the present.
We hope you find our article helpful and choose the right CRM for your business.