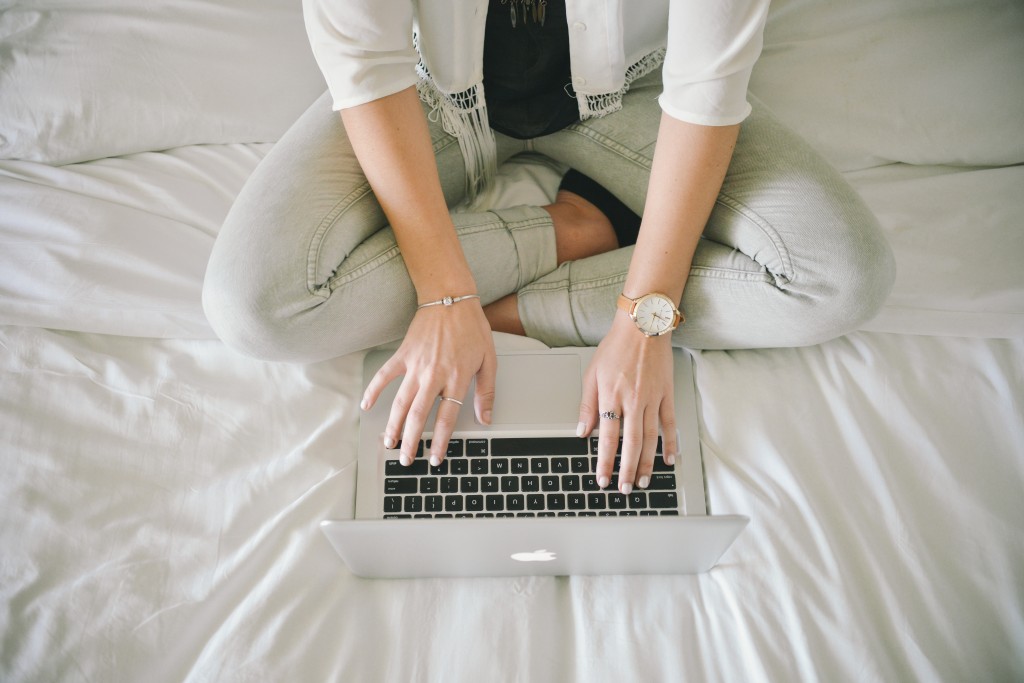 Leaving your e-mail address as a plain text in forums, web pages or on social media makes you an easy spam bot target. Luckily, the right tools can make the protection of your mailbox simple and fast.
Why Shortening Your E-mail Matters?
It's a well-known fact that sharing your personal gmail e-mail or company e-mail on public sites can make you a victim of spammers and web-bots. Shortening your e-mail might be the best way to prevent that. Not only it makes your e-mail safer, but it also provides you with valuable click statistics so you can explore the audience that read your content and was interested in contacting you (for example, countries it comes from and referrers).
How Does It Work?
Capsulink will convert your e-mail address into a safe and short URL, ensuring that only the people willing to e-mail you will go to this URL and access your e-mail address.
First, log into your Capsulink account. After that, go to the dashboard and click on "Capsulate".
Enter the email address like this: mailto:[email protected]?Subject=YOUR%SUBJECT inside the pop-up window and capsulate (shorten) it.
Save the link & that's it – your email short URL is ready to be used! Go ahead & let your short link speak for yourself on social media.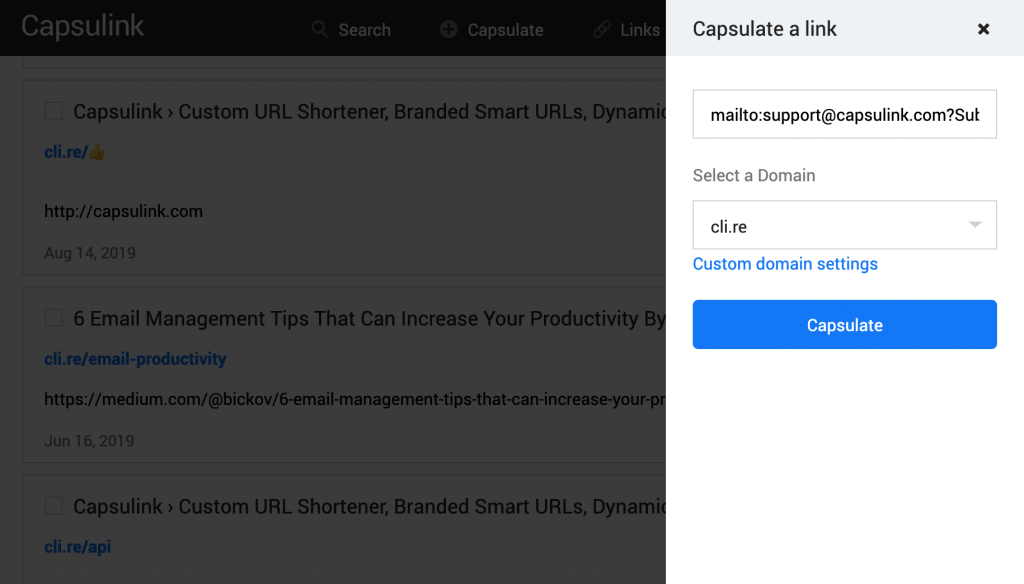 Track Clicked Email Mailto Links
You can post this short link anywhere online. Once someone clicks on the link, a standard email client writing window will pop up. Additionally, by adding + at the end of the link (http://cli.re/hi+) you will access detailed click statistics, including which channels and geographical locations the clicks are coming from.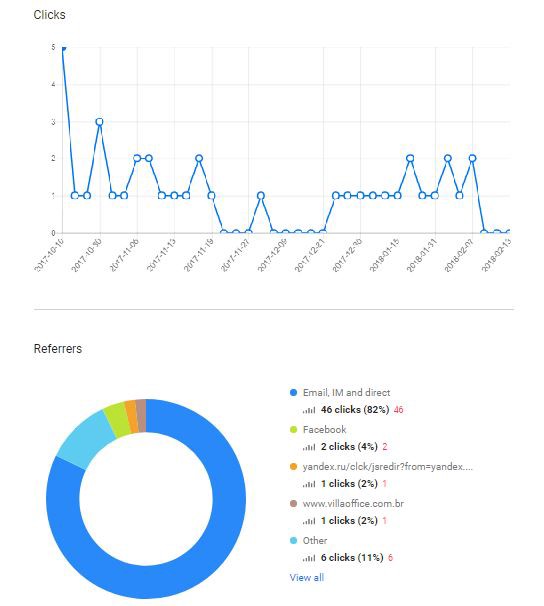 Result?
Now you can put your shortened e-mail link on websites, forums, email signatures, etc. and hide your real email address without any worries!