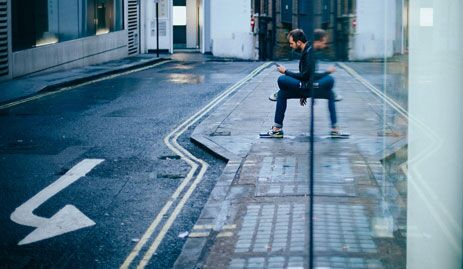 In today's fast-paced world your content marketing should be more than just nicely written words. In turn, it should be personalized and tailored to your audience's needs. A quick and effective way to improve your content marketing efforts is by using Smart links (URLs) – short links that contain several destination links. Visitors are directed dynamically to a specific destination if they meet certain requirements giving you the opportunity to target your customers according to their country, language, device or time and date. Here are the top ways smart dynamic links can skyrocket your strategy.
1. Personalization
Nowadays, consumers appreciate meaningful happenings. At the same time, they get frustrated by non-personalized and irrelevant experiences. Research data clearly shows the importance of personalized content marketing strategies since 74% of customers are frustrated when website content is not personalized and 63% of customers are annoyed by the way brands who use generic ad messages repeatedly. By using Smart links marketers can route their customers to personalized content that's created specifically taking into account the device, time, language and country of the visitor. Thus, instead of "one size fits all" approach you can greet your visitors in their own language or provide them with country-specific offers.
2. Relevancy
63% of consumers think more positively of a brand if it gives them valuable, interesting or relevant content. With the Smart link feature you can engage your audience by providing highly relevant content to each visitor. For instance, you can create targeted links according to your visitor's timezone settings. Thus, you can direct your visitors to a relevant content for holidays, morning or evening hours, as well as during a certain date and time range.
3. Testing
The most effective way you can improve your content strategy is by analyzing your past performances and making improvements accordingly. Smart links are helpful if you wish to compare several versions of a web page to see which one performs better. You can create a short link that leads to three different versions of your website and distribute the traffic equally. Each version of your site will get 33.33% of traffic in this case and you'll be able to analyse which offers, messages, and experiences resulted in better conversion rates.
4. Device-Ready
Not only people are constantly moving across devices as they consume the content online, they also expect to receive flawless interaction with your website every time they do so. With Smart links you can give your visitors adjusted experiences according to if they're on a desktop, phone or tablet. For instance, you can route the iPhone visitors directly to the App store to download your new app, while redirect the ones using Android to Google Play store. Customers will definitely appreciate the convenience and the time you save them.