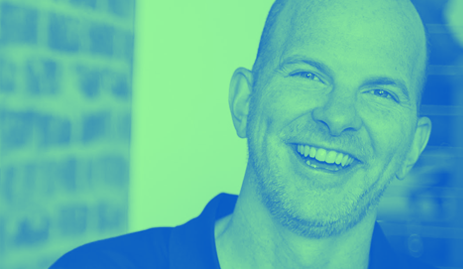 The digital marketing landscape changes fast. For marketers, it means constantly keeping an eye on this rapidly moving industry. In order to stay updated, you need to follow those who are ahead of the digital marketing game themselves. Read further to learn more what the influencer Cyrus Shepard can teach you about the success in digital marketing.
Cyrus is an SEO consultant, who has worked with both startups and Fortune 500 companies. He is specialized in online growth and optimization strategies to increase qualified audience share across inbound channels. Along with this he also has an extensive experience in product development and product marketing. You can follow his work on Twitter, LinkedIn, Moz and his blog.
1. Tell us shortly what was the big breakthrough moment in your marketing career?
Great question! I didn't go to school to be a marketer. In fact, I studied film at the University of Southern California. I wanted to be a screenwriter, but I was terrible at writing fiction. So I had no career. I supported myself with odd jobs—waiter, bartender, firefighter, and occasional actor.
In 2009, I quit all that and starting building websites for myself. After the sites were built, I needed a way to market them and that's when I learned about SEO. It was love at first site!
The rest of the story involved a lot of luck and good timing. My first SEO client was the company my wife worked for, who desperately needed help. I actually tried to talk them out of hiring me because I was so inexperienced. But we grew online sales from $500,000/year to $5+ million in the first two years, and it was off to the races.
Around this time I took a customer support position at Moz, a leading SEO software company in Seattle. After 3 months they quickly promoted me to lead SEO, and the rest is history.
You could also call it dumb luck.
2. What has been your biggest digital marketing fail (and what did you learn from that)?
At Moz, our biggest SEO success—by a long shot—was the Beginners Guide to SEO. It drove tons of traffic. We thought we could replicate this by expanding into other topics. We decided on The Beginner's Guide to Social Media. Hired writers. Spent months working on the drafts. Thousands of dollars on design and development. And when it launched, nobody cared. Within a few months it was out of date already, and eventually we surrendered and took it down.
An important lesson learned was that BEFORE you create content, it's best to know exactly who is going to share+link to it beforehand. Also, big projects can be launched in small pieces before you scale them up.
3. What's your TOP 1 advice to other marketing specialists?
There's something to be said for competition, and a small part of my success in content marketing has come from the desire to be #1. By this, I don't mean #1 personally, but the content I play a hand in producing. It should deserve to rank #1 in Google above all the competitors. The tweet I send should deserve to be the #1 thing taking your attention at the moment. If what we create is second fiddle, nobody cares and will soon forget you.